Your Guide to Moving Overseas: A Checklist
Once you've decided that you're moving overseas, it's both an exciting and challenging journey. No matter where you're moving from or to, there are lots of things that you'll need to do before making your move overseas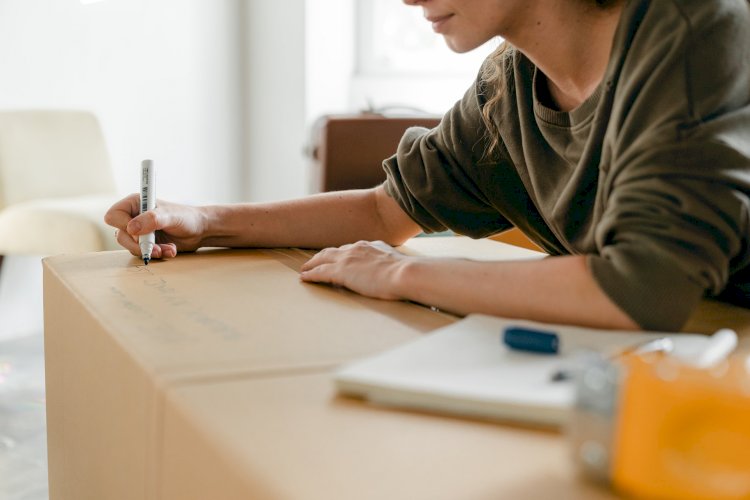 Moving Overseas : A Checklist
Once you've decided that you're moving overseas, it's both an exciting and challenging journey. No matter where you're moving from or to, there are lots of things that you'll need to do before making your move overseas.
From sorting through your house to booking flights, it's a long process. To help make this process easier, we've put together a general checklist for moving overseas. Most importantly, make sure to start getting organised as early as possible.
Organise Your Documents
There will be a range of different documents required for your move, depending on where you are moving to. It's really important to research all the different documentation you might need for your move, and keep organised copies of everything.
We recommend keeping all of your documents in a dedicated moving folder, both digital and hardcopy if you can. Some of the important documents you might need include:
Passports
Visa applications
Medical records
School records
Pet medical records
Pet moving permit documents
Vehicle reports
Financial documents
Copies of personal identification documents
Flight tickets
These documents can vary depending on the country you are moving to, whether you are moving pets overseas, or moving your vehicle overseas. You will need to do plenty of research well in advance of your move, as some documents may take a long time.
Sort Through Your Household Items
If you thought that spring cleaning your house was a big task, then you will need to allow plenty of extra time to organise your home for moving overseas. As with any big task, you want to start sorting through your house early to avoid a huge rush at the end.
In the first stages of sorting through your household items, you will want to try and declutter as much as you can. You will want to walk through your home and decide what you want to take with you.
After you have decluttered and made a list of everything you want to take with you, make a list of what you'd like to sell, donate or get rid of. You can hold a garage sale or use online selling marketplaces to try and sell your items before moving overseas.
Keep in mind that the more you want to move overseas, the more you'll be paying in shipping and packing costs. However, it's important to do your research here as you might find that it's cheaper to ship your big items than buy new ones overseas.
Book Your Flights and Moving Company
It might seem obvious that you'll need to book your flights, but make sure to keep an eye on them in the months leading up to your departure. Once you have found an appropriate date, time and price, you might like to officially book your flights early.
Another important thing to remember if you're moving anything from household items and vehicles to pets is to book your Moving Overseas Shipping company. Again, make sure to do your research and maybe ask around for recommendations.
You can get a quote from any reputable international moving company, and chat to someone about the different types of packing and shipping. If you are moving your pet overseas or taking your vehicle with you, these are additional services.
Depending on the country you are moving to, there will be different regulations and requirements. Ask your overseas shipping company what you can and can't take with you. You can organise a consultation with a moving company such as Overseas Packers & Shippers.
Ready to Start Moving Overseas?
There are so many more things you'll need to do before moving, but hopefully, this checklist helps get you started. Once you've organised flights and moving dates, you'll want to notify the necessary people such as:
Your landlord (if you're renting)
Your employer
Utilities companies
Your bank
Government authorities
If you want to update your mailing address or cancel subscription services, then you can check these off before moving overseas. Once you get on that plane, it's time to relax and feel confident that you've done everything you need.