How Can YMYL Website Pages Rank Highly on Google? Why is E-A-T Significant?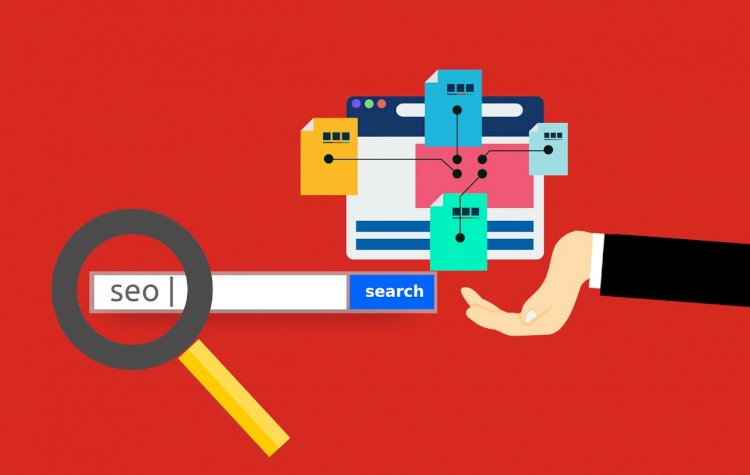 Website pages providing content that can affect someone's health, safety, financial stability or happiness is a YMYL (Your Money Your Life) page, says Google. Some examples of YMYL pages are:
Websites that provide diagnoses for treating ailments based on symptoms.

Mommy blogs that provide parenting advice and tips.

Web pages that let users buy products, pay bills, transfer money online etc. (such as online banking sites, or shopping sites or utility bill payment sites).

Websites that provide stock tips.

Web pages offering financial information including advice or information about investments, taxes, retirement planning, buying insurance, buying a home, etc.
Google's Medic Update!
Per Google's recent "Medic" update — YMYL pages have found themselves in the limelight. Though Google claims the update was "all-inclusive", websites of a few industries suffered miserably, as it hit their rankings hard. Health and wellness industries have suffered badly too, which is followed by YMYL websites.
So is it possible for YMYL sites to pick up and rank highly on Google's SERP (Search Engine Results Page)? Yes, YMYL websites can rank highly on Google and perform better provided they strictly follow Google's quality rater guidelines.
Google's Quality Rater Guidelines
As bad or incorrect information can hurt people emotionally, financially or physically — that's the reason why Google maintains very high-quality rating standards especially for YMYL web pages. So how does Google accomplish this? With the help of human search quality raters, Google judges the quality of existing web pages. Over 10,000 people across the world evaluate search results for Google. The intention is very clear that Google's search engine users may get reliable information when they're searching online.
Those raters are given the task of performing actual searches, then after they report on the quality of the search results they get. Particularly, they rate the quality of the top pages that they get in their searches. The higher the quality of a web page, chances are more that it will show up on Google's search results, which people would want to see.
When those quality raters fall throughout a YMYL web page, then they will rate it. When they do it, they will evaluate it against a rigorous set of standards than they would use for other website pages due to the potential impact it can cause.
If you have a similar type of web pages that fall under YMYL category, then you'll have to ensure that your web page content is liked by Google's quality raters apart from carrying out website optimisation for Google's search algorithm.
Why is E-A-T Significant?
E-A-T stands for:
Expertise — Is the author of the web content a subject-matter expert on the topic published.
Authority — Is the author an acknowledged authority on the subject.
Trustworthiness — Is the content well-written, accurate and reliable.
When you're trying to optimise an authority site and ignore the above-mentioned three very important rules, then Google's quality raters may rate your website pages with a "low quality" rating. The acronym "EAT" appears 186 times in the 'Quality Rater Guidelines', which means Google takes it seriously when judging content on YMYL websites.
In case, your website obtains a low rating, then it will perhaps vanish from the top search engine results page. However, you'll not lose website rankings overnight, as Google makes use of the feedback received from its quality raters to tweak its search algorithm, and they never enforce their results immediately.
How to Ensure Your Website Follows the E-A-T rules?
1. Expertise
You need to prove that you're an expert in your field. To accomplish it, it's vital to carry on what you're doing — i.e. publishing content. So position yourself as a subject-matter expert by creating and publishing content that itself demonstrates that you're well versed in your space. People who scan through your blogs and read titles, sub-titles and your posts will express, 'Wow' — this author is an expert. You can also expect some to be Google quality raters among them. So make sure to boast about yourself on your website's home page. Three things will assist you to achieve it — you should be very clear on the following:
Who You Are?

Your Experience!

What Do You Do?
Besides, if you have earned certifications and accolades — share them with everybody using standard logos of the institutions and organisations concerned if possible. If you have an advanced degree such as a PhD, make sure to use that as well by placing it next to your name.
For example: if your name is "Joshua David" and you hold a "PhD" degree, then you'll mention it like "Joshua David, PhD".
That will genuinely position you as an expert in your field. Besides, when you add a photograph and a brief biography of yourself next to your content, then it will create authenticity and trust in the eyes of the reader.
2. Authority
Well, you can be an expert in your field yet not an authority. For instance, someone might know all about SEO yet not maintain a blog, or may have never spoken at a conference, or never been hired for his/her expertise. That is someone who's an expert but not an authority.
While experts have the brains; authorities possess the influence. That's why once you've demonstrated yourself as an expert (as mentioned in the above point #1), you need to establish yourself as an authority, which calls for some additional work.
To start with, you can place social proof on your homepage and include comments (preferably with photos) of people who approve and praise the work you have performed for them. You should ideally include the following things.
Proof of authority fulfilling E-A-T guidelines.

Proof of authority in your website's (YMYL) pages.

Some speaking gigs that you may have performed at industry-specific conferences.
In case, you don't possess any speaking gigs to keep in your background, then the time is right to accumulate some. Begin by browsing the internet for any upcoming conferences. Explore relevant websites and look for 'interested in speaking' link. Visit that link to explore the opportunity to participate in a speaking engagement. Bear in mind that you shouldn't expect to get paid for your first speaking gigs; it will come later. If you make significant progress in your speaking career to the point where you're a keynote speaker, then you have hit the jackpot. Don't forget to identify yourself as a "keynote speaker" on your blog.
Finally, you need to obtain the endorsement of key influencers — that's because other well-known people's recommendation for your work demonstrates that you're an authority figure.
3. Trustworthiness
It's imperative to exhibit yourself and your website as a reliable and trustworthy source of information. As you produce content, you'll create trust by focusing on the three important spheres:
Quality

Availability

Sources
Refrain from placing inaccurate or incorrect information in your article pieces because it will make people turn away quickly from your work, and some of those people could be Google's quality raters.
Allowing others to judge the accuracy of your statements is imperative, so facilitate people to review your work and your content. If you have case studies, then include them, so people will know how your advice benefited others or made their lives better. However, use real names of people or businesses whom you have helped; this will help people to verify for themselves.
Secondly, ensure your website is secure. If you're not already using the HTTPS (instead of the HTTP) protocol, then get in touch with your web development team to get that done at the earliest. Also, as you are speaking to your team, tell them to check security protocols of your web server because if a data breach occurs on your site, which is reported in the news then you'll lose quite a bit of trust.
Finally, ensure having an appropriate 'privacy policy' in place, which should be easily accessible from the home page; even better is to have it linked from your website's footer content.
Other Important Pointers
Here are some miscellaneous but important pointers that will assist your website to establish trust and authority:
Build and maintain a quality site.

Always keep your website's information current and updated.

Create and publish high-quality and relevant content.

Define the purpose for every page of your website.

Offer thorough and exhaustive content.

Give out actionable advice.

Place your address and phone numbers on your website that's easily accessible and always visible.

Whenever possible, try to link to other expert web pages.

Include author biography in your YMYL pages and to enhance your E-A-T.

Garner some social proof — place endorsements from your satisfied customers and fellow experts on your website.

Never allow distracting ads on your website pages. A site is not considered trustworthy if it has pop-up ads all over the place.

Never use click-bait headlines; ensure your web page or article content delivers what the headline states, else quality raters will give you a bad review and rating.

Always address negative (bad) reviews to set things right.

Source your information so that people can verify that your content is in line with the ideas and views of other experts on the same subject.
How to Optimise for Google's E-A-T & YMYL Standard?
E-A-T & YMYL are frequently grouped together and for a good reason.
E-A-T stands for Expertise, Authority and Trust.
YMYL stands for Your Money or Your Life and refers to web pages that talk about subjects that impact people's finances or lives.
Google checks and ensures that the web pages are not harmful and that they are optimised well for fulfilling E-A-T standard. If the YMYL pages have higher E-A-T quality, the chances are higher that they will rank better on Google.
Summing Up
As per the recent developments, it's very clear that moving forward YMYL and similar website pages will be under strict review. So if you possess a website that provides this kind of content, ensure following the rules that are discussed above to secure higher SEO rankings.