Best Women Sleepwear To Stay Cool All Night In Summer
Summers can be cruel, this summer is ready with the best sleepwear and sleep comfortably.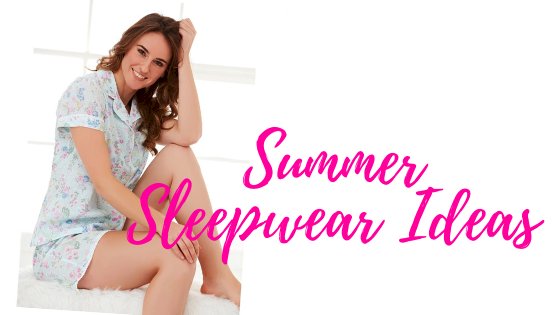 summer sleepwear ideas
" Ladies don't let your sleepwear disturb your decent sleep."
Summer we all love it and why not?
A long day, bright shining morning and longer evening with the cold breezy wind. Which means we can spend a whole day outside and come home after having a delicious dinner. But with this summer comes a hot, sticky and uncomfortable night with uncomfortable sleepwear.
Chilled showers and sleeping in cooler or AC can help you solve overheating. But if you are a person who doesn't find this an appropriate solution for overheating then you need the right women sleepwear for this job.
And when it comes to the right women sleepwear it comes to know your fabric more properly for summer nightwear. Usually, cotton fabric is mostly preferred by people as it is light-weighted and comfortable during summer.
This summer welcome to the Magnolia Lounge lets a look at other fabric in women's sleepwear with more comfort so that you wake up fresh with no soggy and sticky top. Magnolia Lounge sleepwear which keeps you cool in summer with a soft fabric touch.
Here are some of the tested women's sleepwear which will keep you cool all summer.
1. Ladies Peony Sunrise Pyjama Set
This is a perfect summer woman sleepwear pajama set with a floral print which will make you feel fresh every time you wear. The soft stretchy elastic waistband is something most comfortable someone ever wants. The chest pocket makes it more attractive and give a very fabulous look at a very affordable price tag. This pajama set will don't wake up feeling sticky.
Size available- Small, Medium, Large and extra extra large with Satin trims, Chest pocket, Functional satin waist tie, and 7/8 pant length.
2. Lace Floral Lace Trim Nightie
Who doesn't love the loose, comfortable and stylish trim nightie? This lace floral trim nightie is soft, stylish and comfortable. It is the perfect women's sleepwear for summer soft and stylish lace sleeves and front plate detail. Your skin will fall in love with Viscose Elastane material once you start wearing this.
Size available- Small, Medium, Large and extra extra large with Lace sleeves and Pleat detail.
3. Ladies Peony Sunrise Sleep Cami
This pattern and print make summer more vibrant and colorful with its floral print. This is made from 100% Viscose Cambric material with adjustable satin straps, lace trims, and pleat front detail. Made from breathable Viscose Cambric material which feels soft and cool against the skin. It's the perfect women's sleepwear for summer and warm weather.
Size Available- Medium and large with Adjustable satin straps, Lace trim and Pleat front detail.
4. Ladies Ditsy Floral Pyjama Set with Shorts
For Summer there are nothing cooler than these pink, blue and yellow flowers on this set with cute little embroidered border finishing. And especially the pockets on the left side gives it the amazing look and why not, Who don't love the pocket! It is made from breathable Cotton material that feels cool against the skin and is available at a very affordable price.
Size Available- Small, Medium and Large with Lace trims, Chest pocket, Functional drawstring tie, and Shorts.
Here some fashion tips for all the women to have a cool summer this year:
Wear light colors.

Natural makeup is best.

The flowy dress is best than a form-fitting dress.

Hats are always a good idea.

Bun makes summer sexier.
BE COOL AND ENJOY THE SUMMER