Windows and Doors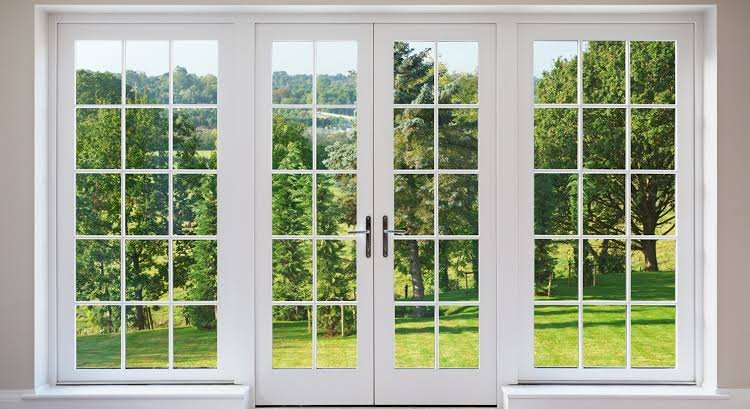 Windows and Doors
An opening that allows the light, Sound and sometimes air, called windows. This opening could be in a wall, door, roof or vehicle that allows these things to pass. Modern Windows and frames are now covered with some other transparent materials, this material could be translucent.
Why should a house have windows? the answer is very easy to understand which given by an Architect who explained that a window is very essential because it let the air, light, and energy into rooms. It also provides protection or privacy from the negative energies.
If we talk about the door, the main function of it to maintain the privacy and safety inside the room, office, or vehicle. It also provides a connection between two rooms or various internal parts of the home.
Doors are used to give an aesthetic view of the house or apartment. Same like windows, a door provides the ventilation of lighting or sound in a home if it is open.
5 Types of Windows
Sliding Windows

Double Hung windows

Awning Windows

Bi-Fold Windows

Louvre Windows.
Sliding Windows
Sliding windows are very functional, beautiful, and occupy less space than other windows. If you want to install windows in your kitchen then this is the best option.
There are several types of sliding windows available in the market. You can choose one of them based on performance. Sliding windows are best for the outside view and validation.
Double Hung windows
Double Hung windows come with two sashes that can move up and down. These windows allow ventilation from the upside and downside at the same time. These windows are easy to wash or clean. This one of the common types which is used in the USA and Australia.
Awning Windows
Awning windows have a large width as compared to their height. It opens outward that is why it used commonly in bathrooms or placed higher on walls. These windows use with the combination of other windows.
Bi-Fold Windows
Bi-Fold means half folded windows. These windows are often used in kitchens and bars. They have an accordion-style to open and close. It provides the transition form the same as Bi-Fold Doors. They are consisting of two panels with hinges.
Louvre Windows
Louvre Windows are considered as most energy-efficient and secured windows. They came with colored glass in different colors. They are also easy to clean and much easier in regular life.
5 Types of Doors
Same like, there are some types of doors also, based on the manufacturing material. some of the types are:
Bi-Fold Doors

Frameless Doors

Automatic Doors

Sliding Doors

Stacker Doors
Bi-Fold Doors
Side open doors are called Bi-Fold Doors. They give us more light, space, and comfort in our rooms or office. They can fold up against the wall so that is why they give us more space. They can split into half and you can use easily use it. It fills our rooms with light and makes feel as bigger.
Frameless Doors
Frameless doors give an elegant view to observers. It gives the beautiful look at the entrance of the house or office. These doors are more modern and unique nowadays. They are used in offices and some big business plaza. Their measurements are more accurate.
Automatic Doors
It is also known as an auto door, a door which is open automatically. A sensor is used in these doors when it senses a person near, it automatically opens. It works do efficiently and some doors are very high speed. Most advanced technologies are used in these types of doors.
Sliding Doors
Sliding doors are also called sliders. They have some key characteristics that apart from other doors. They sometimes said as gliding doors also. They are consisting of two main parts - a fixed panel and a sliding panel.
Stacker Doors
They seem to be siding doors but these doors have more moving panels than sliding doors. These doors can be found in many places as shower screens
The door's functionality is to open in two ways. The first one is inward and the second one is outward. Most of the front doors of the home, mall, or offices open inward.
if the doors open outward then it considers unsafe because their hinge pins are exposed outside.
On the other hand, most of the external doors open outward. This is not a hard and fast rule, you can install these doors without facing any trouble.
If you want to install new doors at your office or home you will see many options in Australia like Stegbar. Windows and doors.build, uPVC windows world. I also have installed new windows and doors in my home.
I tried Mir, and really happy with their outstanding work. They have highly qualified staff and offer the best services at affordable prices.
I suggest you contact Mir if you want to install new windows and doors or want to repair your existing doors and window.