Why Is It So Important To Wash Your Curtains With a Steam Cleaner?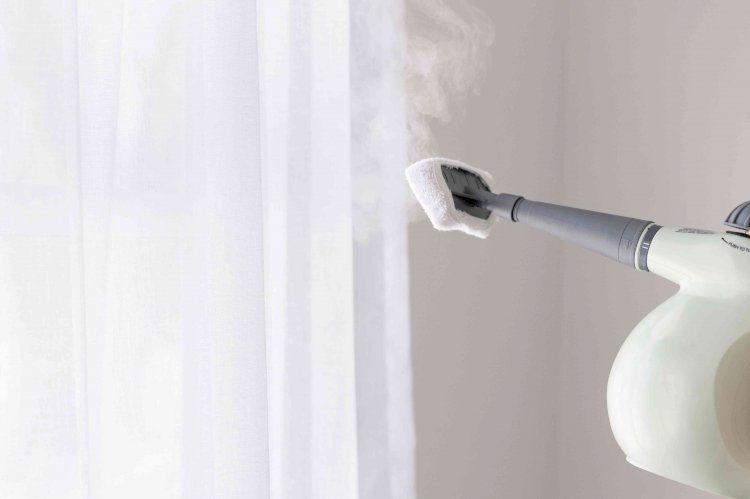 Curtains play an important role in deciding the vibe and look of your room, which is why we pay a hefty amount in getting the best quality fabric and design curtains. Then why not maintain them with the best possible method? And no, we are not talking about hiring professional cleaners. So, It is not necessary that all the best methods need to be expensive, some of them can be cheaper as well.
You must have heard the tread and buzz about steam cleaning, almost every fabric is now being steam clean.
Why is it happening and WHY IT IS SO IMPORTANT TO WASH YOUR CURTAINS WITH A STEAM CLEANER?
Let's learn the basics first, and understand what steam cleaning is all about.
It is an eco-friendly method of cleaning, which contains a water tank, heating equipment, hose and application tool. The steam coming out of the hose free all the dirt from the curtain fabric and brushes them away.
Benefits of Steam Cleaning:
Steam cleaning removes all the dust, particles and stains. Curtains are the first object between the outside air and the inside of your house, most of the allergy producing bacteria and germs are found on curtains. Curtain steam cleaning removes all the bacteria and germs without using harmful chemicals, making it safer for your kids as well as your pets. So, It kills all the allergens, and various pest feces as well.
Germs and bacteria are usually the major reasons behind the foul smell coming out of your curtains. Steam cleaners are proven effective in removing all kinds of germs and bacteria leaving your curtains completely stain and odour free.
You Don't have to run to a Professional cleaning service provider to get your expensive curtains cleaned. So, You don't have to invest in expensive chemicals as well. But, make sure to read the care tag of your curtains carefully before using anything.
Steam cleaning operates and celans the fabric by the steam produced by the heating device, without using any harmful chemicals. This method is not only safe for your young ones but it is also friendly to our environment.
Steam Cleaning & Curtain dry cleaning works by removing all the trapped dust particles and germs from between the fabrics itself, without causing any damage to the fabric. So, It retains the shine of the material and increases its life.
Steam cleaning does not require one to remove the curtains. Yes, you heard it right, you can steam clean your curtains while they are hanging. It is an easy cleaning method, which consumes much less time. Through this method you can clean as well as sanitize your curtains without having to bring them down.
Steam Curtain Cleaning is in the buzz, and not just for your curtains. You can steam clean your upholstery, bedsheets and various other fabrics. But, you need to pay caution to the care tags of your upholstery and fabrics. A small mistake there can cost you a huge amount.