Why does she stay? A question commonly asked with respect to women who suffer from Domestic Violence
This is the most frequently asked question with respect to women who experience hardship from Domestic Violence by the hands of an abusive partner.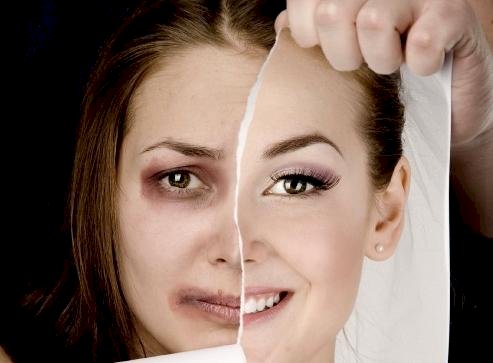 This is the most frequently asked question with respect to women who experience hardship from Domestic Violence by the hands of an abusive partner. This question itself reflects the inequality of gender in its context. Instead of asking this, we must ask about the culprit "why doesn't he leave?" and moreover we should ask "why does he behave in such a way?" Our society is still not matured enough to figure out who should be asked questions. Calling into question the deportment of the offender will be the most appropriate way to account for the problem. Why women are always asked to leave if they are not fine with the behavior of their partner? Why their blames are neglected and acknowledged as their dishonesty? Being socialized, we must raise our voice against such domestic violence and ask the questions only from the culprit, not the victim.
Victims of Domestic Violence
We want to break the belief that only unemployed or women from lower socio-economic background suffer from Domestic Violence, the perpetrator doesn't commit a crime on an economic or racial basis. Our voice is for all those women who are frustrated by the constant judgment from their friends and family and harangued by the society with the question "but why did she stay?" It has become a very basic question but the issue associated with it is quite serious. The community needs to stop asking such questions from victims and initiate asking the perpetrators "why do they behave like that?"
Reasons women have difficulty leaving a relationship of Domestic Violence
There are a lot of reasons due to which women face difficulty leaving a relationship of domestic violence. Various reasons (among many) are as follows –
Children
Children are the biggest reason why a woman tolerates all the domestic violence and never tries to leave her partner. Most of the women fear that their partner will take the children away from them.
Financial
In households where the male is the only one who earns money and looks after all the expenses, most of the victims feel fear for how will they survive if they leave their partner. Mostly this problem occurs where there are children involved. The victim has to think about how the children will be raised without access to money.
Isolation
The culprits of Domestic Violence create such a situation for the victims that they will be no longer connected to their social circles. This leads the victim to feel isolated and unsupported due to which the victim couldn't seek help on time.
Self-worth
Victims of Domestic Violence are constantly abused by the perpetrators and they make them feel worthless. Their dominance overshadows the confidence of the victim.
Fear
Fear is the most powerful emotion. Most of the women feel their decision of leaving the relationship may split up the whole family or they will face vitriol for leaving the partner.
When is the best time for a victim of domestic violence to leave?
A victim of domestic violence can leave when she's ready to leave. She can wait for the right time until all the other things seem to be settled especially when children are involved. When she is ensured that the children will not be affected by the decision or the culprit won't harm them. It's not at all easy to separate yourself when you have been involved with someone for years.
So it must be remembered that domestic violence can never be simplified and victims should be never asked such questions which make them feel isolated.
Next time you ask "Why does she stay?" Feel ashamed!
Author's Bio
Sophia is a Law assignment help expert and also works for women welfare organizations. She has saved many women from being harassed by their partners. She has been part of many campaigns that have been held for domestic violence. She also trains students through assignment help. She's a mentor, campaigner and a feminist. Sophia assists many students who look for assignment help and want to score well in academics. She provides assistance on more subjects such as law, economics, management, and even engineering.