What's Most Important When Buying A Solitaire Ring?
Buying an engagement ring is a big investment, and it helps to come prepared with research and your preferences in mind.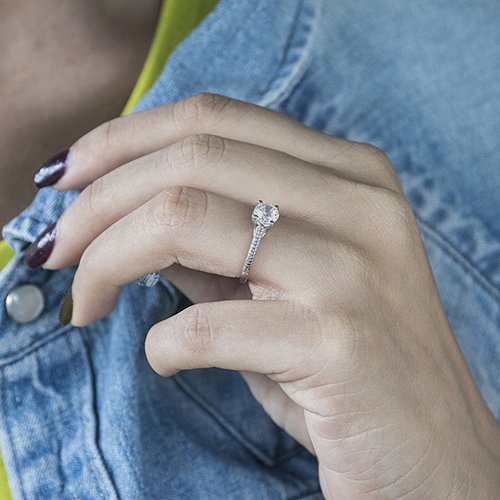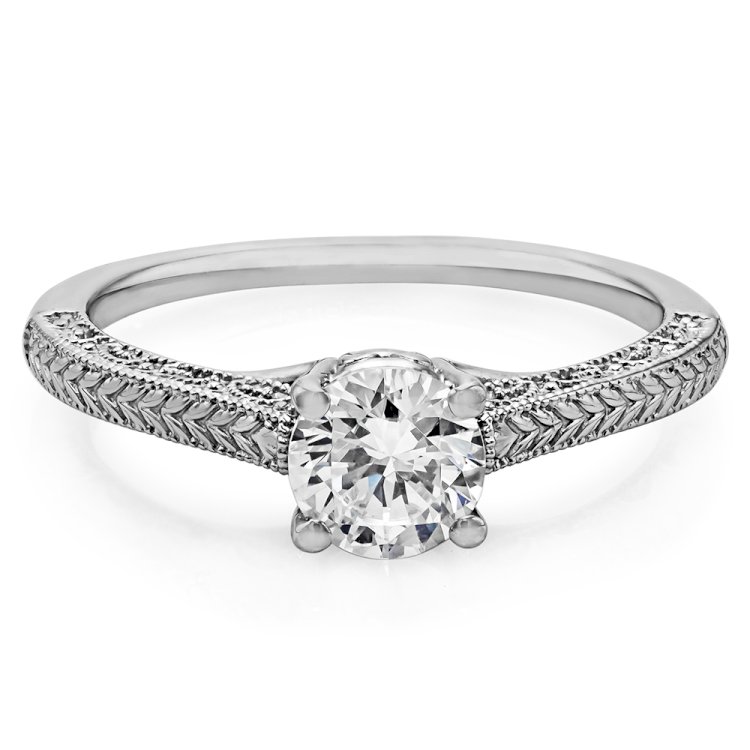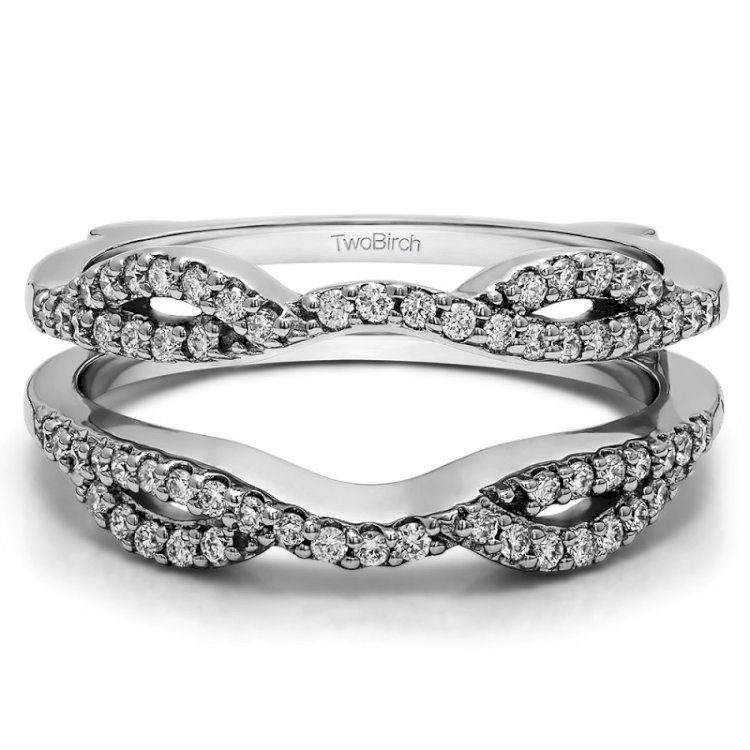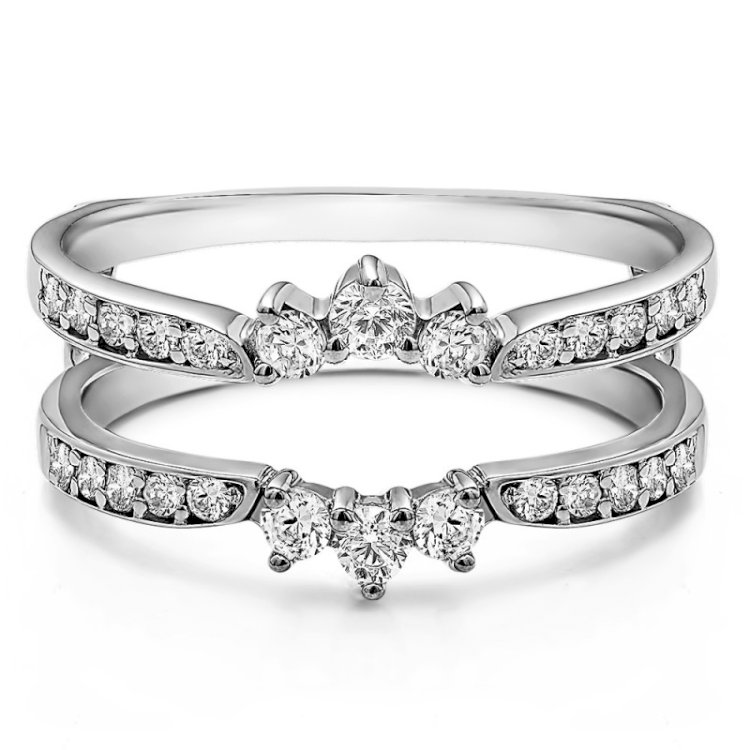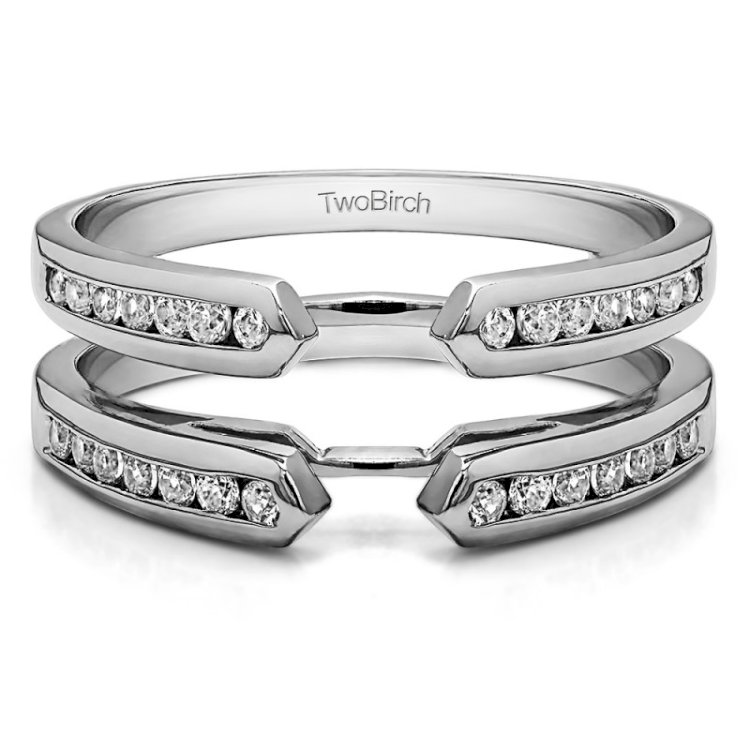 You're ready to pop the question, and you've decided on purchasing a beautiful diamond solitaire ring. Few rings stand the test of time like a solitaire engagement ring. As one of the most timeless and traditional engagement ring options, there is a lot to consider when choosing. So, where do you go from here?
Every love story is unique, and your engagement ring is a beautiful way to express your love and personal style. Buying an engagement ring is a big investment, and it helps to come prepared with research and your preferences in mind. Our TwoBirch team is here to help with everything you need to know when buying a solitaire diamond engagement ring.
What is a Solitaire Ring?
A solitaire engagement ring refers to a ring with a single stunning stone setting, one of the most popular and traditional engagement rings. Many engagement ring buyers opt for a solitaire for its timeless appeal, and natural attention to the dazzling stone as the centerpiece of the setting.
Cut
As the main focus, the diamond shape has pretty much everything to do with the overall style and look of the solitaire engagement ring. Each solitaire diamond shape will literally sparkle in its own way!
The most popular shape is the round brilliant diamond cut. The iconic round cut is overwhelmingly the favorite, accounting for 53% of solitaire engagement ring sales – it provides a dazzling light reflection from the top.
Other popular styles for solitaire diamond engagement rings are cushion, princess, radiant, and pear. Further, different engagement rings can flatter different finger types. Your unique finger shape and size, be it short, long, slender or wide, might be complimented best with a specific ring style.
4 C's
This is the number one factor that will affect the price of your ring! Consider the four C's: clarity, cut, color and carat. Many jewelers offer a wide variety for different price ranges and will be able to find your perfect combination of the four C's. Read our full guide on the four C's here.
Setting
Within solitaire engagement rings, there are many settings to consider when selecting your perfect engagement ring. All solitaire engagement ring shapes will demand a proper setting to ensure your precious stone stays safely put.
The solitaire ring was introduced to the world by Tiffany & Co. in 1886, complemented with the iconic six-claw prong setting design sold under the "Tiffany setting" trademark.
Metal
Each metal is very different, and understanding your lifestyle and personal fashion preference is a good place to start. Common options include gold, platinum, palladium and sterling silver. To understand each metal in detail, understand our comprehensive jewelry metal guide here.
Are the Diamonds Natural and Conflict-Free?
It is important to make sure your diamond ring is ethically sourced, avoiding "blood" or conflict diamonds. You can ask if they adhere to the Kimberly Process (KPCS) which prevents blood diamonds from entering the market. It is a set of requirements many jewelers follow.
If it's important to you, ask about the quality of the diamonds to confirm they are natural and not man-made. TwoBirch has a GIA Gemologist on staff to ensure our process is authentic!
Customizations
Looking for something to make your engagement ring extra-special? The TwoBirch team can customize many of our solitaire engagement rings with an endless combination of metals and stones. We are also able to customize our ring enhancers to perfectly fit your engagement ring.
If you want a personalized engraved engagement ring, definitely ask if your jeweler can do that for you!
Have an idea about an important question, or have one for our TwoBirch team? Contact our Customer Service team here or find us on social media @twobirch #TwoBirch.