What Should You Look For In An Ideal Rope Access Company?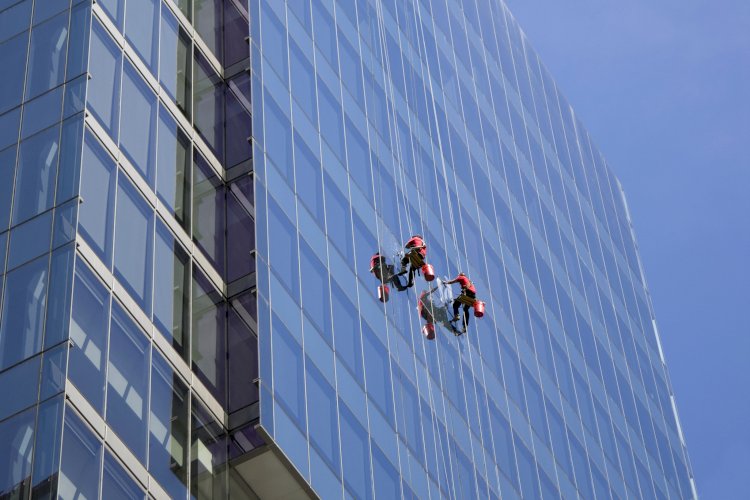 Rope access painting is by far the most effective method to work at heights. With so many fast emerging building maintenance services in Sydney, it cannot be very easy to choose the right one for your job. As we know, this job involves risk, and hence it demands expertise which comes with experience. For best results, you should work with someone who knows what they are doing and are well-versed with it. There are many companies providing rope services but identifying the right one is something that should be done correctly. In this article, we have comprised some of the most significant points that will ensure that the rope company you are working with is specialized in using the right techniques. Various benefits are associated with using rope access. Rope access is the best method to carry out tasks at height. Utilizing rope access will allow maintenance and inspection work to be done effectively.
Considering all the aspects associated with rope access services, you might be tempted to opt for these services for your next project. But how are you going to choose the ideal company that will meet your expectations? Whether it is a paint job or it is a regular inspection, rope access services will ensure that the job is done as efficiently as possible. Rope access
services are cost-effective and will minimize the downtime and assure the quality of work. Below listed are some of the factors that you should consider before choosing a rope access company.
Quality of services
You need to ensure that the rope access company that you decide to work with can perform the given job. For instance, if you are looking for building maintenance companies in Sydney, you need to make sure that those workers are qualified to conduct painting at heights and not just for houses or streets. Depending on the job you are seeking, you need to define the criteria of the company you want to work with and ensure that they match your requirements. To begin with, you should ask them whether or not they qualify to perform rope access jobs. If yes, you can move ahead with your industry-specific requirements.
Experience
Experience is the key to assure the perfection of any job. When talking about rope access services, the criteria is two-fold. It would help if you double-checked whether the company has the experience to work with your specific job requirements or have an overall experience. For instance; if you need rope access painting, then make sure that the company has experience in specifically painting rather than a generic experience of rope access services. Generally, a rope access company will have different technicians to work on specific projects.
Supervision
It must be checked whether or not the company provides on-site supervision. This is not only essential to assure the safety of the technicians working on the project, but it will also improve the overall work quality. The technicians will be allotted, considering the size of the project. The supervisors will be assigned based on the total number of technicians working on a specific project. It would be best if you got in touch with the company to find out how many supervisors they will be on each job site.
Apart from the factors mentioned above, you need to check with the insurance and documentation of the rope access company. All documents should be up to date, which includes the training certification of the employees, equipment management and detailed description of all the potential hazards to the workers. If you are searching for the right company to work with for your next project that requires rope access painting; get in touch with Next Level Painting.