What Are The Qualities Of A Good Car Mechanic?
Whenever our car breaks down, we head towards a car mechanic for prompt solution. But finding a skilful automotive expert to handle our expensive car is extremely important.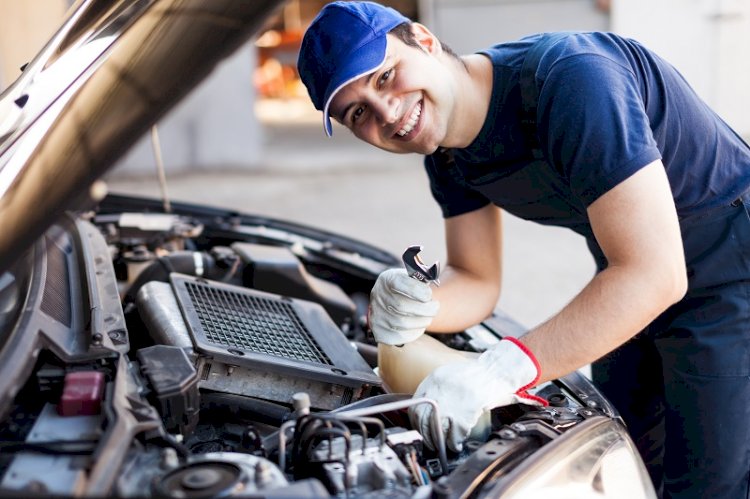 Car Mechanic
Whenever our car breaks down, we head towards a car mechanic for a prompt solution. But finding a skillful automotive expert to handle our expensive car is extremely important. We want to ensure that we are getting the best deal on our car repairs, and we also want to know that our car is being handled by a professional who knows what he is doing. Here are a few qualities that we must look for in the mechanics before handing over our dream car to them:
Since no two car models are the same, the car mechanic you hire should have extensive knowledge of different car makers and models. Before handing over your car to them, ask about their knowledge and try to find out if they have any previous experience in handling your car's model specifically.
Sometimes, your car may be showing symptoms from which the exact problem may be difficult to diagnose. Sometimes, there can be more than one solution to a single problem. Sometimes, some unforeseen problems may arise during car repair. In such situations, the mechanic should use his problem-solving skills and identify the best possible solutions. They should assess the situation and figure out the best possible solution for you.
The car mechanic that you choose should have good communication skills as well. If the repair takes longer than expected, or if the repair costs a little more than quoted, a mechanic with good communication skills will be able to talk to you clearly and specifically about the potential issues and their solutions. The language that they use should be easily understandable by even a layman, without confusing the situation even more.
It is important to check the reputation, commitment and professionalism of the mechanic you are hiring. Check the mechanic's memberships in any national auto repair organizations. They need to go through a training process and should possess a specific set of skills to become a member of such organizations. So, if they are a member of such an organization, you can be sure of their credibility and commitment towards their profession.
Because modern cars are automated and have computers integrated into them, the car mechanic that you choose should be well-versed with the latest technological changes being made in the automotive industry. They need to go through training from time to time to update their knowledge. They also need to have the latest tools and equipment to provide best of repair service to their customers. With the help of the latest knowledge and tools, they are able to carry out their assigned car repair jobs in the best and fastest possible way.
A mechanic that you hire needs to have good work ethics. If they say that your car will be repaired by a specific time, they must do their best to fulfill their commitment. If some glitch takes place during your car repair job and a little longer is taken to complete the job, they must take the responsibility of informing you instead of asking you to come again and again to their workshop. They must be committed to offering reliable services to their customers.
Cost is one of the most important factors that you need to look for while hiring a car mechanic. They should diagnose the problem with your car and give you a price quote that they should stick to. They should also price their services reasonably. Too cheap may mean low quality, while too high may mean unreasonable branding. So, the cost of repair that the mechanic quotes should be reasonable, and they should not add any unnecessary charges later on.
Now that we have listed all the qualities of a good car mechanic, check them in your service provider before hiring them.