What are bilingual abilities and what are the advantages of being bilingual
This Article is about bilingual abilities and advantages of being bilingual.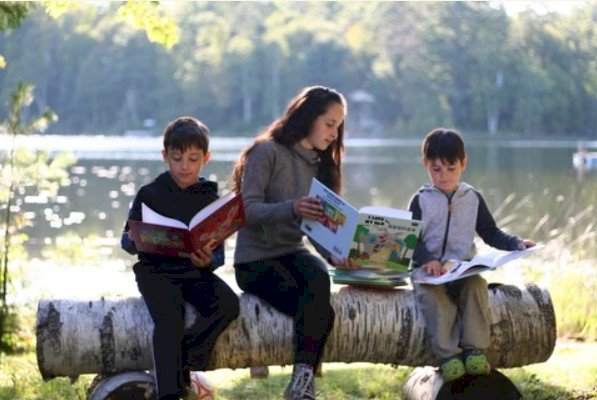 the advantages of being bilingual
Today, mixed marriages are quite common, and children in such international families are immersed in a bilingual environment since infancy. They learn two different languages ​​at the same time in a completely natural way. Most often, such a system works if each of the parents communicates with the child in one language: this is how the baby gets used to the sound of two completely dissimilar languages. Of course, this does not mean at all that only parents of different nationalities can raise a bilingual. If the mother or father speaks a foreign language at a high level, they also have the opportunity to create an appropriate environment for bilingual development at home.
In the last century, bilingualism was considered mostly an obstacle in the study of languages, but today it is rather an advantage. For a true bilingual, both language systems are always active, even if the speaker uses only one language. The key myth about the dangers of bilingualism is associated with this: supposedly the first language prevents the development of the second and vice versa. However, this opinion has already been refuted.
1. Bilinguals learn new languages more easily.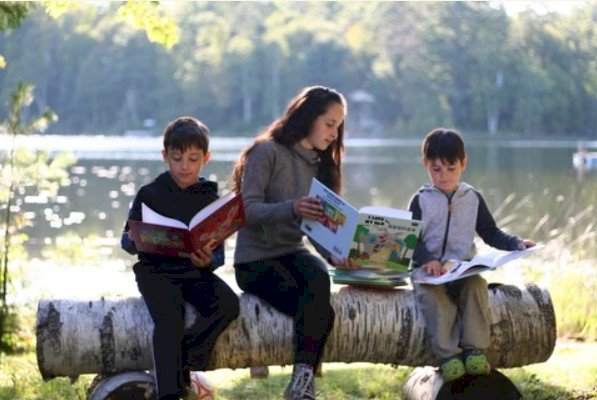 When people know two languages, learning the third is not difficult. Bilingual people memorize new words better, they are also good at grammar, they are perfectly oriented even in complex constructions, since they already had experience in learning languages.
2. Bilinguals are easier to socialize.
Having the ability to speak two languages, bilinguals have great social connections, because, in fact, they combine the characteristics of two different nations. It is easier for them to grasp the subtlest nuances of the meaning of foreign words, to perceive the realities that exist in one culture and are absent in another. Therefore, the communication skills of bilingual people are more developed.
3. Bilinguals are more open to diverse cultures.
In studying a foreign language, you also get access to a foreign language culture with its originality and traditions, and as a result, you yourself become a part of it. In turn, this makes you more tolerant of cultural differences and identity, and allows you to easily join multinational groups. And here bilinguals have a double advantage.
4. Bilinguals are more likely to get a good job.
Bilinguals have a pronounced ability to filter information: perceive the essence and filter out the unnecessary. They can communicate with representatives of other nations. They know how to quickly navigate in any situation. Likewise, they are more receptive to everything new. Useful skills, isn't it? Most foreign employers in prestigious companies also think so, which is why many of them prefer to hire bilingual employees.
5. Bilinguals are protected from mental disorders.
As already mentioned, a person "shakes" his memory precisely when he learns foreign languages. It should be mentioned that the experience of bilingualism has a beneficial effect on the brain throughout life. The higher the degree of bilingualism, the better a person is fluent in any language, the stronger his resistance to such senile diseases as dementia and Alzheimer's disease. Do you want to remain "sound mind and have a good memory"? Learn languages!
6. Bilinguals have a strong memory and flexible mind.
Learning a foreign language is the best way to train your memory. According to the research results, a monolingual is able to memorize on average up to 5 new words a day, bilinguals memorize twice as much.
7. According to statistics, bilinguals have better mental abilities.
This is due to the fact that a bilingual person is able to simultaneously maintain the activity of both languages, that is, to concentrate on two different things at once. A person who knows how to concentrate makes mistakes less often and more often achieves their goals. Bilingual people are extremely attentive.
8. Bilinguals are more resourceful.
Being proficient in two languages helps a person develop ingenuity and creative thinking. By the way, most of the recognized authors and creators were bilingual.
9. Bilinguals have a strong memory and flexible mind.
Learning a foreign language is the best way to train your memory. According to the research results, a monolingual is able to memorize on average up to 5 new words a day, bilinguals memorize twice as much.
10. Rational thinking is characteristic of bilinguals.
Since bilingual people are very attentive, they are also observant. It is easier for a bilingual to deal with business planning, solving everyday problems, analyzing difficult situations. A bilingual person thinks in an orderly manner, clearly sets goals for himself.
But for sure, there are also some Disadvantages of bilingualism. It would be wrong not to point out a few controversial points related to bilingualism. As a rule, they concern those who are just taking the path of bilingualism: bilingual children. After observing bilingual children, educators came to the conclusion that many of them begin to speak later. This is due to the fact that such children need to accumulate the required vocabulary in two languages ​​at the same time, which, you see, will seem a difficult task even for an adult. At first, children do not have an extensive vocabulary, but it is in the power of parents (and teachers) to fix this, and as a result, a growing bilingual will be able to amaze with their knowledge in two languages ​​at once. It can also be embarrassing that at first a bilingual will mix words from two languages. To avoid this, the child needs to hear the correct foreign speech as often as possible, at least half of the time. In most cases, by the age of 3-4, the baby begins to realize the difference between languages. Also, when you master a foreign language, you are not just learning words and grammar. You are adopting a different way of thinking. Indeed, in order to successfully communicate in a foreign language, you need to assimilate the way of thinking of its speakers, to understand their logic.
As you can see, learning foreign languages brings you incomparable benefits, and the benefits of being bilingual clearly outweigh the disadvantages. Bilinguals can be called truly "multitasking", and this is a huge plus for the active pace of modern life.