Useful Tips To Take Care Of a Wedding Saree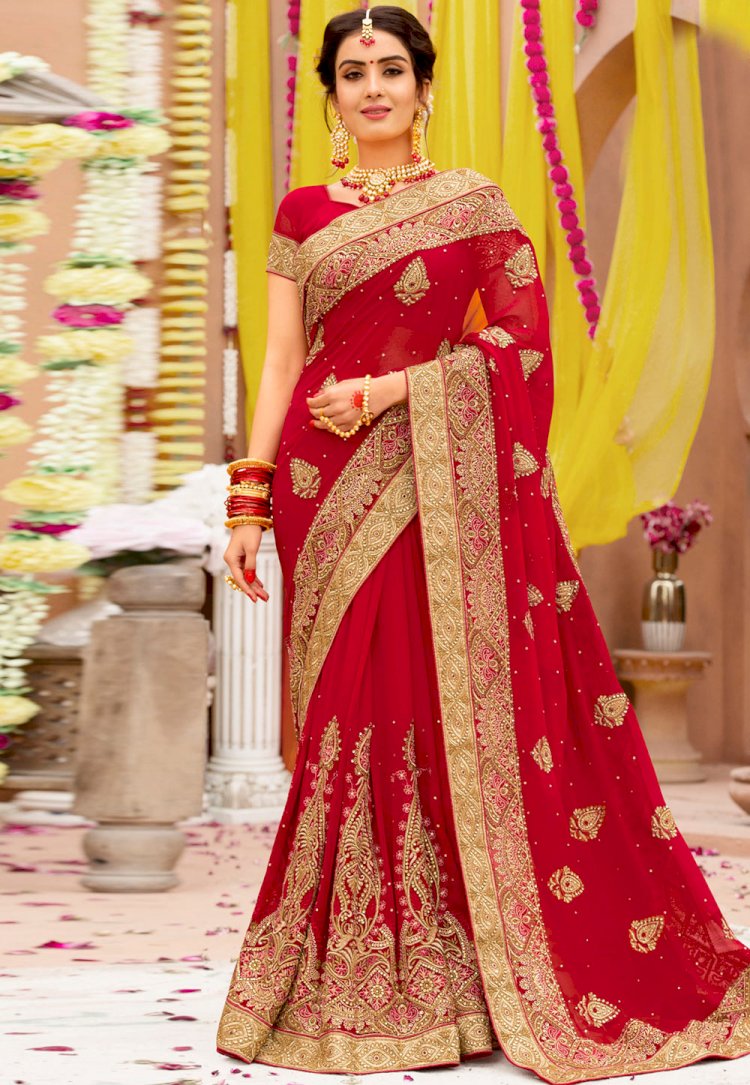 For an Indian bride, her saree is one of the most prized possessions. It doesn't matter what the occasion is, a saree will be the perfect attire. Also, with the variety of options available out there, a woman can pick a wedding saree that is perfect for her. These sarees are available in different price range depending on the cloth material and the embellishments on it.
An expensive saree demands a lot of care in order to keep it in the best possible condition. However, taking care of a saree is not that trivial as it seems to be. Below are a few handy tips that will help you take care of your wedding saree.
Taking Care of Silk
Silk sarees should not be hung on metal hangers rather these sarees should be stored in a cool place that is nicely folded in a bag. To avoid humidity and fungal growth on the silk saree, silica gel should be used. These are quite easy ways to adopt for taking care of your wedding saree and maintain its shine for the longest times. Washing the silk saree in one-fourth cup of distilled white vinegar which is mixed in one gallon water will maintain its shine. Also, wash the saree completely, in order to avoid the fabric getting damaged.
Refold the Zari
Its is advisable to take your saree out of your closet and place it in the sunlight. Please note that keep your saree in mild sunlight only for few hours and then keep it back inside. This helps in maintaining the color and shine of the saree. Also, ensure that you change the side of the fold when you keep the saree back. This will help to prevent the breakage of zari and also avoid the formation of permanent crease. Following this is quite an easy thing and doesn't require any extra effort on the part of the person.
Special Care of Embroidered Sarees
Sarees that are heavily embroidered or embellished need some special attention. Fold your saree with the work-side inside in order to prevent any sort of snag or tear. Do not hang these sarees on the hangers as it would make the embroidery stretch and even tear the fabric. Taking care of the saree will ensure you will have it in the best possible condition for a very long time.
Summing Up
Above showcased points are a few handy tips that will help you to take the needed care of your saree. All these tips are quite easy to follow and adhere in your day to day life. These handy wedding saree care tips will increase the life of your saree and will enable it to maintain its shine and fabric. Most of the sarees are quite expensive and require the buyer to spend a good amount of money to buy these. Therefore, it is necessary that these sarees are given the needed care that they deserve. Follow the above tips and keep your saree in perfect condition.