Understanding How Glamour Fashion Works
A lot would say that fashion is an art. The way you dress speaks more about yourself and most of the time that holds a lot of truth.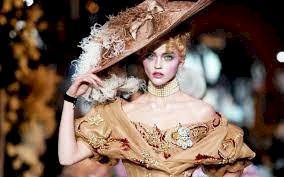 Fashion has always been synonymous with self-expression. People who are into fashion consider this as an art where they express their feelings through how they dress. There is no right or wrong in fashion since people can do whatever they want and experiment with it. A perfect example of this is during the celebrity awards night. Celebrities and stylists work all their best to come up with a look that would fit the event. The sky is the limit and endless possibilities happen during brainstorming. People may think that it is an easy task, however, that is not always the case. This article will further discuss how Glamour Fashion works.
Incorporate outfit with classic and staple pieces
People who wanted to achieve that Glamorous Fashion look must bear in mind that simplicity is the key. Try to pair the outfit with staple pieces like classic jewelry that match the outfit. This will make the look timeless. And also, jewelry is known to make every outfit look expensive and classy. Royal people don't wear that much but they look expensive that is because they make their outfit simple. In addition to that, one way to make an outfit expensive is to make sure that the clothes are properly ironed and cleaned. You will look put together and neat. It will greatly affect even if your clothes are branded yet it was not properly ironed, it will still look cheap.
Wear an event appropriate attire
Another important thing that people should understand when it comes to looking glamorous is to dress appropriately according to the event and venue. Being fashionable doesn't always mean that people should compromise their comfort. Of course, comfort should always be the priority when it comes to choosing one's outfit. Everyone should feel their best self because people will see your confidence through your walk and how you carry that outfit. An additional piece of advice also that one must follow is to always smile. A smile is the best accessory that you can wear and it makes someone's day when they see someone in a great mood. Let the world see your beauty not just through your clothes but also with your contagious smile.
If in doubt, always choose black
In case you are having an emergency outfit crisis which women mostly can relate to, always choose black. Black goes well with any outfit and occasion. Again, it is a timeless color that will never go wrong. If you read some fashion magazines, you will always encounter that one of the advice that they give to you is to make sure that you have a little black dress in your closet. So when every time you feel tired and lazy, all you have to do is; simply wear a black dress, pair it with heels, and you are all set. Also, instead of buying every clothes that are in the season, why not invest your money in buying staple and timeless pieces. That way you will be able to save a lot of money and space in your closet.
All in all, those tips that are mentioned regarding how Glamorous Fashion works are just a few that you can practice. Just bear in mind that you don't have to necessarily have to wear an expensive outfit just to look glamorous. Oftentimes, it is your state of mind that is important. How you carry yourself is a major factor that people will take notice of next to your clothes. So no matter what clothes you are in, for as long as you feel confident and comfortable in it then I guess that is what is important.