What can I do to transfer BullGuard to a new device?
If you have purchased a new laptop or PC then, you can secure it with previous security software. You can transfer BullGuard to a new device by installing it.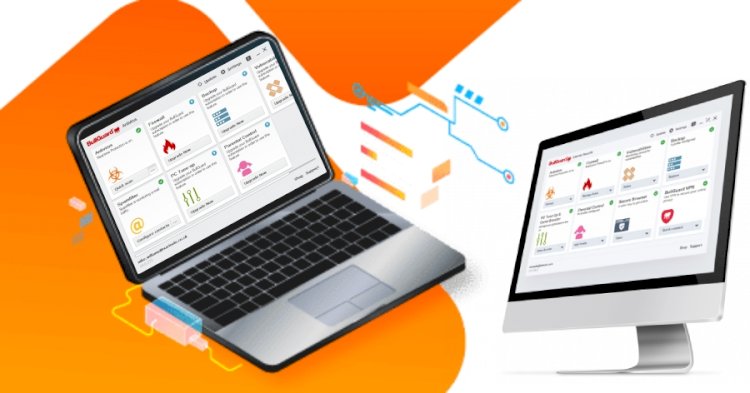 If you are planning to change your computer or laptop then, choosing antivirus software should be your priority. If you have BullGuard antivirus on your previous device then, you can get it on your new device. Yes, it is possible to get the same antivirus to another computer. For that, you have to follow a few steps. We will discuss the exact steps to transfer BullGuard to a new device and after that, the features it has.
Installing BullGuard on another Computer
Before moving ahead with the installation, ensure that you have good internet connectivity. Nowadays, Laptops already have security software installed by the company so, first remove the existing software.
First and foremost, open default or trusted web browser on the PC to which you want to transfer the BullGuard

Now, go to the BullGuard product login page and enter a valid email address and password in the required fields

If required, choose the checkbox that appears just beside the Remember Me option

When you click on the Login option, you easily can access the BullGuard account from the web the browser

There you will need to find the My Subscriptions section and then, choose the Download option from the BullGuard

The installer file will be saved there in the PC's Downloads folder and then, double-click on the installer
Follow the on-screen prompts from the screen and it will complete the installation procedure of transferring BullGuard to another PC
Signing into BullGuard Paid Account
Apart from installation, there is another happiness coming. There is no need to subscribe to this software on the new computer with new subscription charges. You have the facility to sign into the paid account which you have on your previous computer.
First of all, find the system tray on the desktop computer and double-click on the BullGuard icon

There you have to choose the main option two times and navigate the BullGuard Account followed by the change User option

You will need to use the same login credentials (email address and password) of the account. Make sure to enter the correct credentials in apt fields which you have provided in the old computer

There you have to click on the Login option and choose the Main option once again. Go to the BullGuard Account section and there you should check if there is correct subscription number appeared in this field
Note: There might be instances of error when you use BullGuard Product on another PC in the trial version with the same credentials. You will receive a message that says "You couldn't transfer BullGuard" and at this time, Contact BullGuard UK for help.
When you install it on another computer then, you will get a bunch of features linked with this security software. Let's move ahead with a few of them which are mentioned below.
BullGuard Features
Comprehensive assurance for Windows- BullGuard includes various highlights like a game booster, safe perusing, home, and office scanner, cloud reinforcement, character security, parental controls, and many more.
Astonishing client audits- BullGuard includes the most eminent client survey score in the Trust Pilot that is exceptionally marvelous
Money Saver- BullGuard includes an outstanding solution that makes it an excellent contrasted for particular contenders
Best-Quality Design- BullGuard is an ideal antivirus that is known for wonderfully and natural planned programming
BullGuard will help to keep the PC and Laptop fast as it has extraordinary execution scores and improvement highlights
BullGuard antivirus provides "cutting edge antimalware" which checks malware code constantly. It does so to ensure that it can detect risk and kill it before it causes any harm to your device. People commonly ignore update warnings for various reasons. Antivirus keeps you protected against malware, trackwarwe, and adware to keep the device safe and virus-free.
Wrap Up-
BullGuard has an ultra-fast cloud-based AV engine that won't affect battery power. It will take care of virus updates automatically and if available then, it gets updated automatically without interrupting you. An automatic scan checks the apps as it installs and it notifies the users immediately of any suspicious or malicious code. There is a full manual scan that also can be carried to provide a comprehensive status summary of the device. Remote monitoring of virus events is also available via the PC through the web-based security manager of Mobile.