Did You Know That Track Lights Could Enhance Your Home Decor?
Let's explore how track lights can enhance your home decor? Track lighting also provides a fast, flexible and convenient way to light up the interior of your house.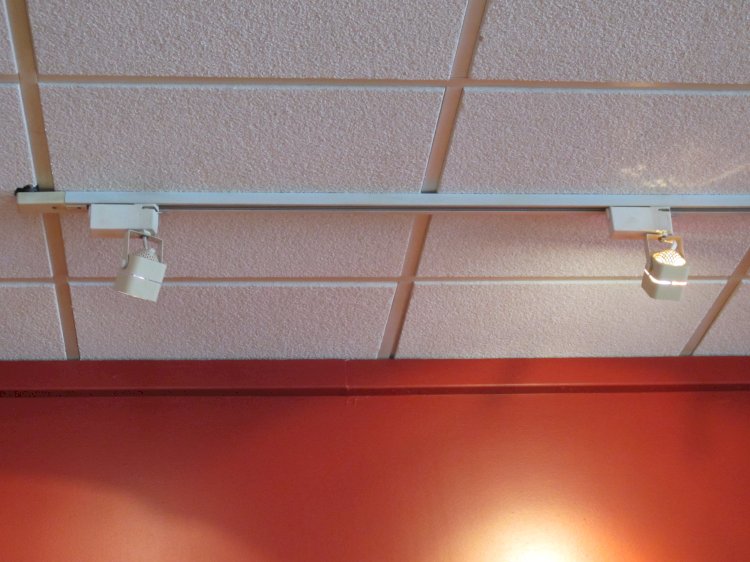 Track Lighting
Track lighting provides a flexible system to power floodlights, spotlights and pendant lights through a continuous track or rail. Tracks can be fitted on ceilings or walls depending on a room's design or layout. Track lighting is a clever way to light up an interior from an electrical box using hidden conductors; however, always take the assistance of a certified electrician to install track lighting system for your home space.
Track lighting was there in the past and then it was considered dated, but again in recent times, it has received good attention, as many interior designers have re-evaluated its value as a handy and easy method of illuminating indoor spaces in style. All right, let's explore how track lights can augment your home decor:
1. Lighting Style
Flexibility is a great factor in increasing the overall value of track lighting. Track lighting can fit in any type of lamp style, provided the lamps are compatible with the track. Besides choosing modish lamp styles, the big advantage of track lighting is in its capability to focus on a specific area. That means you can easily illuminate a particular interior space by using spotlights on a track. This can include a furniture piece, artwork or an ignored area of kitchen or corridor.
2. Corridors & Hallway
Way back in time, track lighting was a well-accepted choice, especially in corridors and hallways. Long corridors that are totally dependent on ceiling-mounted lights can appear dimly lit and boring; however, installing track lighting can offer a steady level of lighting, thus, the entire area can benefit from the same standard of lighting throughout a long area.
If you want to use your hallways to exhibit wall art, track lighting could be very useful, as the lights can be tilted to provide the required illumination. Likewise, track lighting can provide new and creative ideas for transforming any dull interior space.
Without the need for any major structural change or makeover, track lighting facilitates interior designers and home renovators to try-out different possibilities for illuminating the space. Track lighting provides a fast, flexible and convenient way to experiment with fresh and new ideas in the home effortlessly and safely.
3. Adaptive & Functional
Track lighting is also referred to as rail lighting. In homes where the ceilings and walls demand a distinctive look, track lights can turn out to be an excellent option.
Let's take an example: If a specific interior's ceiling is not right for recessed lighting but space does demand a neat lighting system then track lighting could provide the perfect lighting solution. The light fixtures are kept firmly to the track and can be located near to the ceiling and not easily visible to the naked eye.
Therefore, when you or someone enters the room, immediately the focus is directed to the room itself and particularly on what the lights are directed at, and not on the lighting track. The usefulness of track systems is a major factor in its recognition. Well, a single box can be used to control any number of lights in any particular interior space without requiring the implementation of elaborate re-wiring chores or alterations.
Final Words
Electrical safety is extremely important. So, always get in touch with a licensed electrician near you to install track lights into any of the space of your home.