Tips for speeding up the moving process
These tips will help you in effectively speeding up the moving process without compromising safety. Take note and optimize the outcome of your relocation.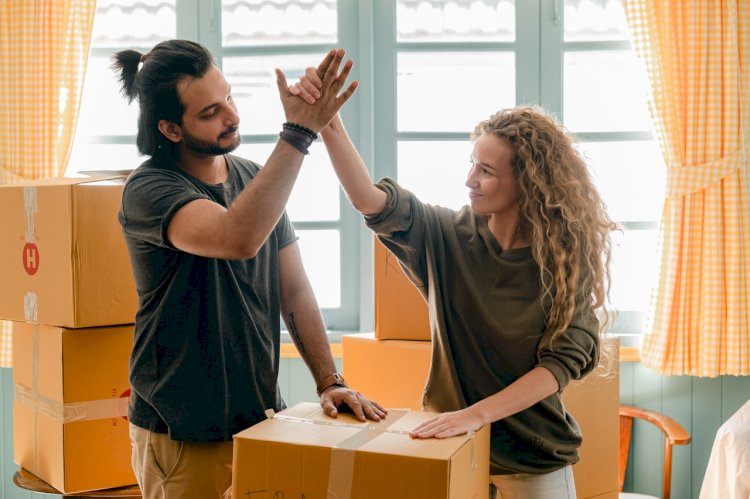 A couple high-fiving after speeding up the moving process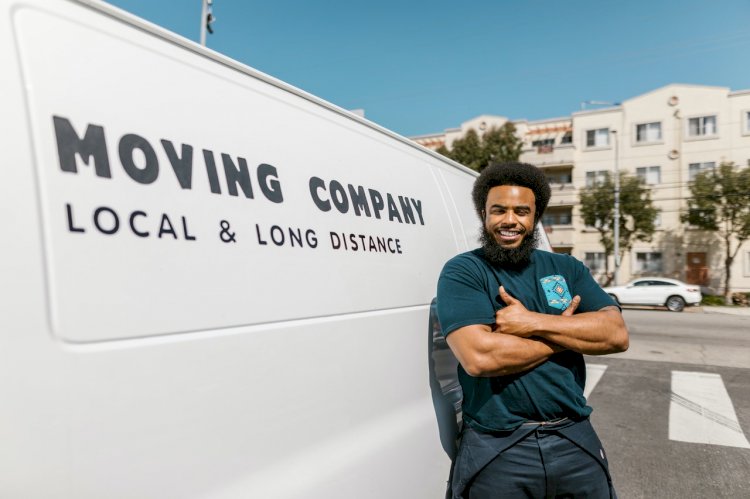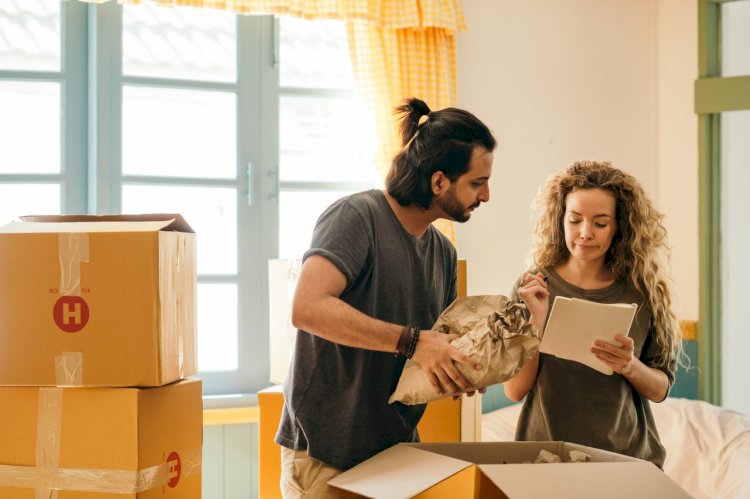 Moving is one of the top stress-inducing events in peoples' lives. It entails many subtasks and responsibilities that need to be tackled. On top of your busy schedule, these can easily make you feel overwhelmed. Besides, sometimes people need to move on short notice, and everything has to be done quickly. Whatever your moving circumstances may be, there are ways to reduce stress during a move. Hence, below are some of the most effective tips for speeding up the moving process.
Make a plan of action early on
You know how the saying goes – by failing to prepare, you are preparing to fail. This is especially important to remember when moving. Thus, make sure to organize your family relocation with time to spare. If you know what to expect along the way, you will curtail surprises and reduce stress levels. Besides, defining your moving expectations will help you with speeding up the moving process. Figuring out how to tackle specific steps of your move as they come and making vague decisions is a simple recipe to send your anxiety levels through the rooftop. So, create a moving timeline and stick to it. This will help you streamline your moving project and see it through quickly.
Hire a good moving company
Needless to say, if you want to ensure a swift transfer, you need to rely on professional moving help. Regardless of the size, scope, and distance involved in your relocation, this is your best bet to speed up the process. Moreover, it is the safest option to transfer your possessions. Professionally trained movers have the skills and techniques to handle your items in the most efficient manner. They are held accountable for their safety, and you will get your valued belongings in one piece with virtually no effort on your part. Consultants at Sky Moving recommend that you book your moving services as soon as you know you will be moving. The more time you have to communicate and coordinate your relocation with the specialists, the better and faster the outcome of your moving project will be.
Declutter your home
Taking the time to organize your possessions methodically will make you up with less hassle later. Moving in the most practical sense is transferring your things from one place to another. But before you start filling up the moving boxes, sort out your possessions first. Surely, you have many things that you do not use or have no real value whatsoever. Organize a purge, and declutter the garage, attic, and basement. Get rid of any items that do not make your life better in some way. You can consider organizing a garage sale or donating things that are in good condition. If your landlord requires end-of-lease cleaning, set the grounds to make it easy by decluttering first. Then, with fewer things in your household, you can effectively organize the packing part.
Create a packing system
Packing is an essential sub-project of your move. However, most people find it less than entertaining. It is a time and energy-consuming task. But, if you tackle it the right way, it certainly does not have to be so. Unless you are taking professional packing assistance, make a point to develop an effective packing system. If you start boxing up your items with time to spare, the task will be much less annoying. So, first, ensure you have all the necessary packing materials. For instance, if you are moving a flat-screen TV, keep the original box. Otherwise, find out what materials you will need for wrapping it up safely for transport, and add them to your packing supplies shopping list.
Pack your items in boxes by room. Also, label the boxes and make an inventory list, or take pictures. Moving tends to be chaotic, so ensure all of your important things stay safe through the turmoil. Also, to make packing a bit quicker, consider a few hacks that will help you cut corners. For example, remove the dresser drawers, and instead of removing the items, wrap and pack them. Or, use wardrobe boxes and leave your clothes on the hangers. The way you pack will impact the speed of your moving process. The more organized you are when you still have time at hand, the more smoothly everything will flow.
Last-minute moving tips
The key to a successful move is allowing time to prepare. However, having time at hand is not always the case. If you are in a hurry and you absolutely must speed up the flow of your moving process, make a point to prioritize ruthlessly. First, figure out the logistics. You can slide off many things when moving, but not this one. To optimize the success of your move, take help from professional movers instead of attempting to do it on your own.
Further, packing in a hurry means you will have to prioritize protecting your valuables. Proceed with packing the rest of your stuff, and sort them out later. Tackle the most important parts first, and you will be able to align with the time available to you.
Speed up the unpacking process
Once you arrive at your new place, there is still a lot to be done. Unpacking can be as overwhelming as packing. Although there is no deadline for this one, it still feels like a drag. Unpacking can feel as if it stands on the way between unwinding and relaxing after the stress of moving. However, you can consider letting others help you and make it easy on yourself. Besides, a good unpacking strategy will help you with fewer hard feelings. Experts recommend you tackle the task by following the 'golden rule' or unpacking room by room over the course of a few weeks. Speeding up the moving process and finally putting a cap on it means unpacking effectively and without procrastinating.
Tips for speeding up the moving process – final thoughts
Moving is part of life, and like with anything else, good organization gives good results. When it comes to speeding up the moving process, it is imperative to note that this shouldn't be done on account of your safety and your items. However, to see your moving project through fast, take note of our tips above and apply them for the optimal success of your upcoming move.