TikTok Widget To Boost Your Small Business - A Complete Guide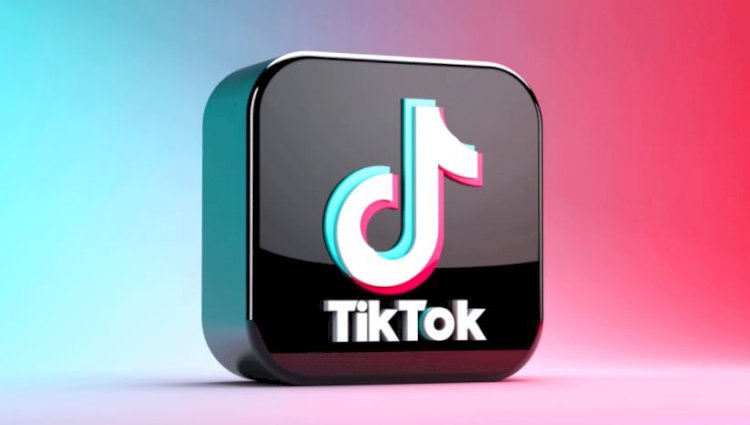 Starting as a simple video-focused social networking platform in 2016, TikTok gained massive popularity by becoming the 2nd most downloaded app in 2019. In such a short span, TikTok has managed to lay down the law and win the hearts of millions of uses across the world.
From being just a social media network, it has paved a way for businesses to take advantage of this app and boost their businesses by spreading brand awareness all around. TikTok can work like magic for small businesses that have either just started or are struggling to make a name in the marketing world.
If you're a small business owner and have been trying hard to boost your business, then TikTok is the perfect platform for you. Don't know how to use it and gain maximum output from it, then don't worry. You've arrived at the perfect destination.
This blog will give you a complete guide on how to use the TikTok widget to boost your small business. Complete your way to the end of this blog and we make sure you will be able to clear your clouds of doubt.
So without further ado, let's get started!


Why TikTok?
The first question that pops up is how to use TikTok with the availability of so many social media platforms.
Well, the answer to this is very simple. TikTok is like a culmination of Instagram and youtube. It provides short videos ranging from 6 up to 60 seconds.
It offers a range of features that make your videos look eye-catching and help in getting the user attraction effortlessly. Just keep scrolling and you will not even realize when your 5 minutes turned into hours!
With so many benefits, just imagine the amount of traffic and engagement you can bring to your website just by adding the TikTok widget. However, just adding it to the website with any tool won't help. You need to know the right tools that align well with your website's needs and wants.
Below is a list of some of the best tools to add the TikTok widget to your website. Keep reading below and find out the perfect tools for your website.
Tools To Add TikTok Widget On Your Website
1. Tagembed
This is a responsive and free tool that helps in easily collecting, curating, and managing entertaining TikTok videos on your website without any coding or technical expertise.
It helps in collecting all your TikTok videos in a single unified feed in one place! Simply connect our TikTok business profile and bring out the best TikTok videos to be displayed on your website hassle-free.
Although adding a TikTok widget on the website itself enhances the visual appearance and makes your website eye-catching, that's not enough.
With the growing competition, you need to add extra elements to stand out from the crowd. This tool helps you by providing a range of customization and design features.
Last but not the least, it offers detailed analytics to give complete insights to measure the overall performance and monitor the traffic on your website. Amazing, isn't it?
2. EmbedSocial
If you wish to leverage your marketing efforts by showing your products in an engaging format, then EmbedSocial is a perfect choice for you.
It helps you in adding a CTA button that will help you in enlarging the conversion rate painlessly. It provides modern layouts that can be used on both computers and mobile devices.
The different layouts offered by it range from sliders to feed, grids to masonry to make your brand stand in the spotlight.
The best part of all is that the layouts are completely customizable. Now, you can easily add fonts, colors and adjust the layout as per your website's needs and requirements.
3. Elfsight
Elfsight is a good option to choose if you wish to be creative with your widget. You can change the3 shapes and sizes of the widget using this tool to fit it on your website the way you like it.
The star feature of Elfsight is that it comes up with automatic layout adaptation that adjusts to any screen resolution and makes sure to look balanced and well fitted on your website.
After the layouts, comes another important feature i.e pop-ups. To present your TikTok feed in the most striking way possible, it comes up with flexible header settings that facilitate showing or hiding the title or header and move the focus on the content.
Some more features offered by it are as follows:-
Add custom elements like account name, logo, number of views

Color theme generator

Handy dashboard

Structured support system
Since now you know the best tools to add the TikTok widget to your website, let us quickly have a look at some of the benefits you can have by adding the widget to your website.
Benefits Of Adding TikTok Widget On Your Website
Although there are several benefits it serves, let us quickly have a look at the most important ones.
Increases brand awareness

Magnifies the reach and engagement

Shoots up the website vibrancy

Throws out the dullness

Makes your website look interactive

Generate social proof
Over To You!
Now you have reached the end of this complete guide. Since now you have got the knowledge on how to add the TikTok widget on your website, what are you waiting for? Immediately add it to your website and make your business a big hit.