The unwritten rules of renovations and remodels
Preparing to transform your home? Read the unwritten rules of renovations and remodels to help you have a cost-efficient and stress-free project.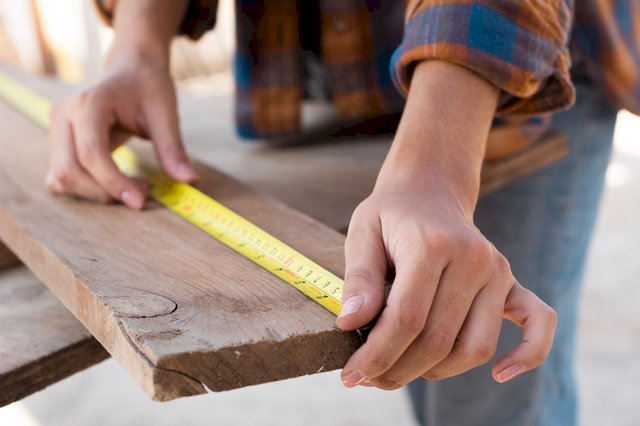 a person measuring wood when planning renovations and remodels
Once you've decided to give your home a new look, you start a process. And for every process to be successful and smooth, there are specific steps to take and guidelines to follow. Without them, you can fall into the trap of unexpected costs, pushing deadlines, and other troubles. This guide is here to give out all the tricks to have a stress-free remodeling process. Here are the unwritten rules of renovations and remodels that will guide you to your new beautiful home.
Planning is the key
Doing such complex and expensive work without any planning can easily lead to going over the budget. To make sure you keep everything under control, you need to plan your project in detail. Indeed, renovations and remodels are often unpredictable and can take more time or money to do. But even so, you should have an estimate of the time you need to finish the renovations and the budget. Make sure you know approximately the costs of your project, so you can save and prepare for this task on time. Finally, don't forget to extend your budget a bit. Unexpected costs often happen, so it's best to plan for about 20 percent more.
Set priorities
You want to spend your budget wisely and make sure the projects you're about to do pay off. Set priorities when you decide what to do with your home. If you're renovating, consider the most significant problems about the house and try to fix them first. When it comes to remodeling, choose projects that have a high return on investment. Some of the high ROI projects include kitchen remodel, insulation, and replacement of the front and garage doors. Consider the actual condition of your house, and see what needs to be done first.
Sell wisely
If you're doing these projects to get your home ready for a sale, you need to pick them wisely. One of the main unwritten rules of renovations and remodels is to respond to sellers' needs. Consider the main home characteristics that buyers want, so you can adapt your project and have a successful sale. It would be best if you considered some of these features that will surely attract potential buyers:
hardwood floors;
neutral color palette – if you're painting your home for sale, stay away from bold colors. Make sure your home is suitable for different tastes and preferences, and neutrals are just the way to do that;
polished curb appeal – improved lighting, fresh greenery, and freshly painted doors and windows;
functional storage space;
renovated kitchen space;
energy-efficient features.
Find reputable professionals to help you out
If you want to ensure you don't spend more than necessary and delay the projects for too long, it's best to hire professionals to do the work. You should dedicate some time to finding good-quality contractors; you'll be trusting them with important work. The best way to hire someone good is to ask around. See if some of your friends and family have done some renovations recently and can recommend good contractors. Next, do some online research on reputable online databases, read online reviews, and compare a couple of companies. These methods will ensure you get the right picture about the offers and choose the best team.
Avoid DIYs if you're not sure how to do them well
Sometimes, certain home projects seem simple and easy to do, so people opt for DIY approaches. However, home projects often come with complications. So, unless you're skilled to finish the job, don't start it in the first place. Make sure you know how to do a job, or hire professional contractors to do it instead. It's safer to trust an experienced pro than risking doing additional damage or potentially hurting yourself.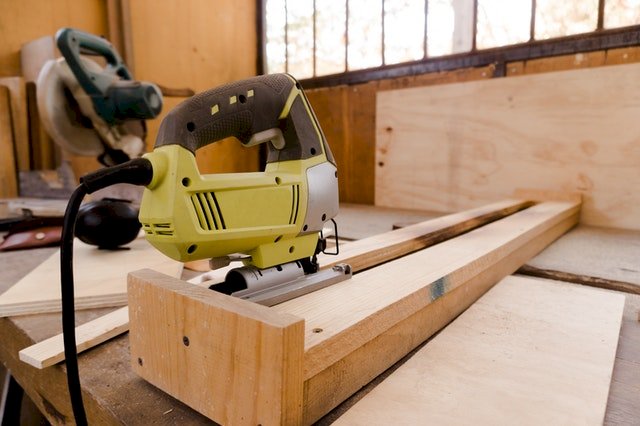 Managing the process of renovation or remodeling
There are some rules about organizing the whole process for minimum damage and maximum efficiency.
Clear space makes the job easier
The most helpful tip for every project around the house is to clear the way to be more efficient. Get rid of the items you no longer need before the project starts. If you're remodeling, you're probably replacing the furniture, so make sure you get rid of the pieces you no longer want. However, don't throw these away. You can sell or donate your old furniture. If you're not into DIY remake projects, give it to someone who can use it and maybe adapt it to their home.
Things get dirty, so be sure to protect them
You should prepare for the renovation process, both mentally and physically. Expect there will be a lot of dust, so the items you can't move need to be covered and protected. This will help you save time cleaning the house afterward and minimize the risk of damaging your items.
Bonus tip: To ensure your items don't get damaged or dirty at all, maybe taking them to a safe place is the best solution. Renting a storage unit while the work is underway is an excellent idea.
Moreover, there are clever solutions for packing your items that will guarantee maximum safety for your stuff. You can use Capital City Bins to store your items while renovating or even moving house. This way, you'll know your items are safe, and you'll have less to do once everything is over.
Vacuuming and cleaning will not let the dirt pile up
It's true - dust will probably be all over the house. Even though some would say there's no point in cleaning until everything is all done, the reality is a bit different. One of the unwritten rules of renovations and remodels is that regular dusting and vacuuming will help you with the final stage of cleaning the house after the project is over. Try to maintain the home functional and don't let the dirt pile up. This will help you clean everything faster in the end, and trust us – you're going to be impatient about it.