The Ultimate Mother's Guide to Diastasis Recti Recovery
It's important to understand and deal with diastasis recti beyond just the cosmetic reasons. "Looking good" is undoubtedly important as is feeling good about yourself, but it's even more important because diastasis recti can lead to other health problems if left untreated.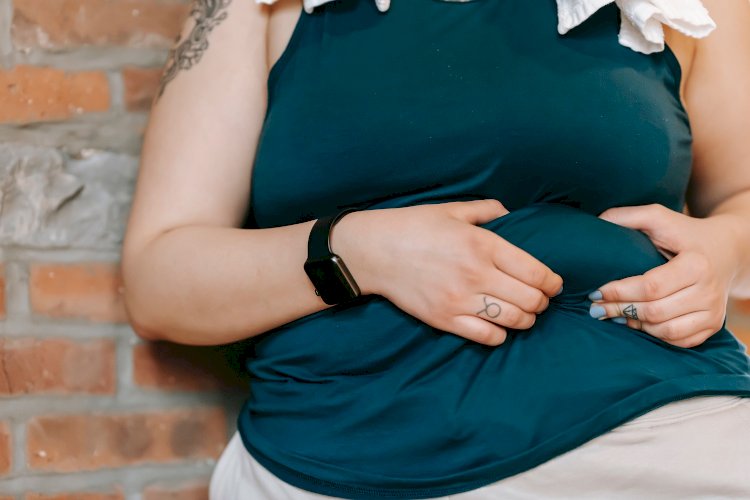 Pregnancy and childbirth can be one of the most important yet taxing phases of your life. All the changes that come along this phase can leave you overwhelmed at times. You may come across physical changes that you might not even have heard about before and they can leave you distressed. One of such lesser-known changes that come with pregnancy is diastasis recti.
Depending upon who you interact with, you might get multitudes of advice on what you need to do to heal from it. One of the most common ways people suggest is to use belly binding for diastasis recti recovery. This article will guide you about what exactly diastasis recti and belly binding are and what all can help you recover from it. Please keep reading to know more.
What is diastasis recti?
Diastasis recti is the condition where either a partial or complete separation of the rectus abdominis or six-pack muscles occurs. These muscles meet at the midline of your stomach and their separation is also known as abdominal muscle separation. This condition is caused by various factors such as obesity, injury, etc. across people of all ages.
The most common cause of diastasis recti in women is pregnancy and related weight gain. During pregnancy, your body undergoes a full-scale muscle stretching to accommodate the growing baby. Rectus abdominis muscles are made to leave their original place so that the baby grows comfortably.
What is belly binding?
Belly binding is an ancient technique used to help women recover after childbirth and help with the side-effects of postpartum conditions such as diastasis recti and c-section delivery. In earlier times it involved tying a muslin cloth around the abdomen to provide women with the support they needed.
Now, the cloth is replaced by various other products such as belly bands, pregnancy girdles, or maternity corsets, etc. They are worn around the abdomen. These products claim to help women with a faster c-section and/or diastasis recti recovery.
What cannot belly bands do?
Belly bands are perfectly designed to provide support when performing routine tasks. But there is a certain sphere where the whole belly binding technique proves futile. It includes:
Flexibility
Although you feel quite comfortable and supported with a pregnancy girdle around you while you carry on with your daily activities. You cannot deny the fact that your mobility decreases every time you wear them. The belts, hooks, Velcro, etc. used to hold the band in place proves as the ultimate discomfort and they end up blocking your natural flexibility. You might need to readjust the band after every time you change positions from sitting to standing up or back. They are also not suitable for wearing all day long.
Healing/strengthening muscles
Belly bands can just support your body while and if you do strenuous activities despite your doctor guiding you not to! They cannot heal or strengthen your muscles at all. If you expected the belly bands to turn you into your pre-pregnancy self, you might be in for a heartbreak. They only help reduce the stress that your body experiences while doing daily tasks. Hardcore exercising and heavy weightlifting are totally banned for this period.
What else can help?
The best way for diastasis recti recovery is to be mindful of the changes in your body and looking after yourself with proper nutrition, rest, and exercise. For most women, abdominal muscle separation is a temporary phase and things fall into place a few months postpartum. But when the gap between muscles stays substantially longer than normal, you need to seek professional help.
One way to determine whether you still have huge gaps between your ab muscles is to lie straight, bend your legs with your feet touching the ground and placing a hand below your head. If you notice any significant lumps in your belly region, it indicates that your muscles have not probably healed yet.
Postpartum Exercises
Consulting a physiotherapist or doctor for postpartum diastasis recovery is the first logical step towards healing. They will suggest you some safe exercises that help close the gap at a steady pace. Also, remember to follow the diet plan and rest routine provided along with the exercise program. Giving your body enough rest and proper nutrition is important for muscle strength.
Muscles need exercise to build strength and close the gaps. However, it is your discretion not to indulge in core-strengthening exercises that strain your body. You might even worsen the condition as the exercises that jackknife your body might strain your ab muscles further.
Pregnancy leggings
Pregnancy or maternity leggings provide your abdomen, lower back, and pelvic region with the required support during pregnancy and postpartum. But unlike belly bands, these leggings are made from breathable material that is ideal for providing medical-grade compression at strategic places and allowing air circulation. They are gently elastic, do not come with hooks or Velcro, and hence are comfortable to be worn anywhere.
Their anatomical support panels strategically distribute compression through your body. They can also help improve the symptoms of low to mild incontinence and prolapse, lower back and pelvic girdle pain, sacroiliac joint pain, vulvar and moderate leg varicose veins.
The Takeaway
It took your body nine months to create and bring to this world a new human being. If you think you can change into your old pre-pregnancy body as nothing has happened, you are wrong. Having your perfect figure will take time and you need to work for that. Find support in compression garments when you need to. It does more harm than good to make unhealthy choices for shedding the extra kilos. Be mindful of what you do and talk it out when things become overwhelming. And most of all, be patient with yourself.