The New York City home buying guide for 2021
Read the New York City home buying guide for 2021 and learn everything you will need to tackle the New York housing market in search of a perfect home!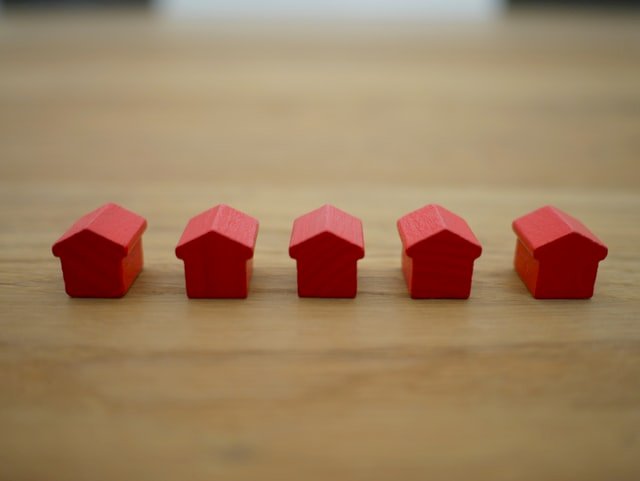 Buying a home in New York City can honestly be a daunting affair. First, you have to resolve yourself to the process. With renting being the more popular choice of New Yorkers, this alone is not easy! Then, you must brave the housing market in search of your ideal home. All the while trying to acquire as much of the knowledge you will require for the process as possible! To make this arduous task a little easier, we have put together the New York City home buying guide for 2021. Hopefully, by the time you have read it, you will be well equipped to face the task ahead of you.
Decide on the type of your ideal home
Not all homes are the same! To start the process of home hunting, you need to be firmly aware of what kind of house you want. For example, if you opt for an apartment, you will have less space but pay a smaller price. A multifamily housing option, such as a co-op, semi-detached house, or apartment building, also tends to come with amenities tied to the property. It is an excellent selling point for those who prefer the convenience of it. Finally, detached houses and townhouses are probably the costliest options but afford the greatest degree of freedom and offer plenty of space for any improvements you want to make. Do not, however, forget to take into account the property price and blindly chase after your preferences!
Amenities to look out for
In the post-pandemic, favored amenities are now those bound to the property. Examples include personal offices, a strong internet connection, a quality ventilation system that is easy to clean, private gyms, mini-parks, lounge areas, and smaller but more numerous recreational facilities. Another example of popular qualities is large windows, open floor plans, and balconies of generous sizes. All of these reflect the desires of people who had spent months cooped up in their homes. However, keep in mind: If a property has quality amenities, expect the price to rise accordingly.
Best time to buy
Typically speaking, the most active periods for the New York housing market are late summer and early fall. That is when the most significant numbers of new apartments enter the market, offering a fresh batch of properties to inspect. If you genuinely want to find a house ideal for you and your family, this is likely your best time to look for one. Do note that this means that the prices will be somewhat higher and the competition more fierce. So, you could get caught up in a bidding war and end up paying more than you would off-season.
And if you win the bidding war, you will have a new challenge at hand - organizing the local move to your new home. Just remember, it's best to find competent local movers to avoid potential problems and ensure a quick relocation. The post-pandemic is still not a good place to draw out and take your time with moving.
Expected down payment and rising prices
New York housing prices have always been high, yes. However, it bears mention that the pandemic has left them lower than they would be. The causes are the prolonged isolation and the inconvenience of moving house under the circumstances. It means that this is the most opportune moment available if you want to buy a home. Of course, the New York housing market is quickly bouncing back, and the prices are rising once more. It would be best to keep in mind that the expected baseline for a down payment is typically twenty percent of the total property price. If you can afford it, you will have a much easier time getting a loan for the rest of the amount. Don't worry! There are plenty of cheap ways to improve your home once you've bought it.
Hire a realtor
No matter how much research you do into the housing market, hiring a real estate agent is always your safest bet. They will guide you through the process, look for properties that match your demands, organize a tour or an online viewing of the house, and even do the negotiations over prices for you. Just remember to look into their reviews, ask for a referral, and conduct an interview before dicing to hire someone! You want to find the best realtor for your situation. Just think. If, for example, you've decided to move to Clinton since it is a very cool place to buy a home and with plenty of fantastic stores, you will want Clinton-based professionals for help when moving. In the same way, you need a local professional to help you find a good home.
Look into mortgages
Unless you can pay upfront, a loan is an inevitable requirement. Even if you have decided that buying is better than renting, this can make many people hesitate. Good news, though! The post-pandemic is actually a pretty decent time for taking out a mortgage, with the banks eager to reinvigorate the economy. Regardless, it would be best if you looked into it before approaching a seller. In fact, some realtors and brokers will request a pre-approval letter from your bank before they assist you in looking for a home. Even if you're looking to sell your old home and cover the cost of the new one that way, it still might be wise to get a loan. If you make a mistake with the timing, you might miss your chance to buy or end up in an awkward situation of having sold your previous home without buying the new one.
Final Word
This marks the end of the New York City home buying guide for 2021! There are plenty of things to consider when approaching the New York housing market. However, if you carefully prepare and get a good real estate agent, the task becomes a lot easier! Remember to keep what you want firmly in mind, get your business with the bank done first, and pick your future home with an objective eye.