The Art of Creating a Calm and Peaceful Home
With these easy tips, it's possible to transform any space into a tranquil haven that all family members can enjoy.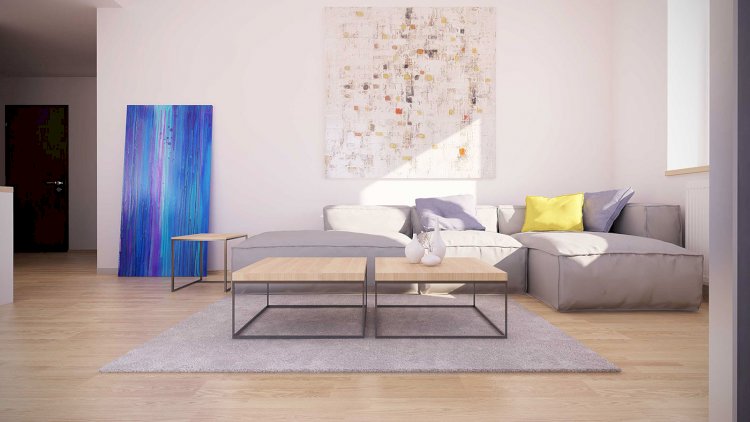 The art of creating a calm and peaceful home is not always easy. This article will help you to create the perfect environment for relaxation in your own home. With these easy tips, it's possible to transform any space into a tranquil haven that all family members can enjoy.
There is no place like home, and there is nothing more calming than a peaceful home. However, achieving this can be difficult, if not impossible, when you have children running around the house or living with roommates who are constantly loud. The best way to achieve a calm and peaceful home environment is through minor changes in your daily life that will slowly add up for significant results. You don't need to make drastic changes overnight.
To create a tranquil abode, you need not go beyond your design aesthetic and objects within the space; it starts with simple mindful practices that feel stress-free.
It is the perfect way to relax after a long day of work. You'll be so glad you did when evening rolls around, and all that stress melts away.
Ways that you can do to Create a Calm Home Ambiance.
Conquer the Clutter
Clutter produces an unorganized, chaotic environment. The time it takes you to search for your car keys or find a pen in this can mess up your whole morning.
When you take some time to tackle the mess in your closet and unneeded items from old mail, not only will it alleviate any stress but also provide a sense of accomplishment.
Venture with Color
A simple addition of a colorful wall or statement piece can transform the mood of any room. Silky white textiles offer a sense of elegance and serenity to your bedroom, whereas daffodil shade may add just enough exuberance into that family living space.
Choosing a suitable color scheme can be a challenge, but if you're looking for some inspiration, it's best to experiment with different shades and combinations.
Embrace the Power of Plants
When looking to recharge from a stressful week, people often flood to their nearest botanical garden or hiking trail to immerse themselves in nature.
Adding a green thumb to your indoor space is not only good for the earth but also can be therapeutic. According to NASA, scientists have found plants from around the world to remove toxins in our homes and make them healthier.
Don't Overlook the Bedroom.
One of the most intimate areas in your home, the bedroom should invite you to escape from a busy schedule while still asserting a sense of sophistication.
Please do not put a television for those who prefer to keep their living room on the quiet side. Instead of televisions that emit noise all night long, consider hanging up some calming weeping figs or aloe vera plants that help give off more oxygen at night when you're trying for sleep.
A bedroom can be very personal with individual preferences ranging from neutral hues like cream whites and tans and pastel shades, so whatever suits your fancy would work best.
Strike a Balance
The Chinese tradition of feng shui emphasizes the balance of opposing yet connected forces: yin and yang. The basic idea embodies countless aspects within decorating, from creating complete symmetry to playing with dark or light pieces for harmony's sake - look at how this is done in your space today.
Strokes of Natural Light
Artificial lighting can be a tough habit to break, but those who live in apartments with few natural light sources will find themselves at an instant disadvantage. Try reflecting sunlight into your home by strategically placing large mirrors or lacquered pieces that catch and diffuse its rays throughout the day.
Utilize Natural Textures
Houseplants are a great way to bring the natural beauty of nature into your home. Not only do they provide beautiful greenery and calming textures, but house plants also work as an excellent accent piece that can be easily positioned around any room to create an inviting atmosphere. There is no better feeling than sitting down on cozy furniture covered with ferns or cactuses – not to mention all those benefits we discussed before how fresh air helps clear out toxins from our bodies.
Consider Using Aromatherapy
Candlelight is the perfect way to create an inviting atmosphere in your home. Candles have been used since ancient times for their fragrance and ability to cast a warm glow, filling whole rooms with light from just one candle. People often enjoy using scented waxes when they want something more special-smelling than paroscandium, or vanilla extract may provide them without having too much trouble navigating around each aroma as well.
One of the best things you can do for yourself is to find a candle that reminds you of your favorite travel destinations. The scent will help take away any stress and tension while also helping to relax.
Eucalyptus-scented candles would be a great place to start because they have soothing qualities that make them perfect after long flights or stressful days at work.
Creating Wellness Spaces
To help create a sense of separation between life and work, think about getting creative with your spare bedroom. A dark room can help you focus on personal thoughts while still maintaining some level of distraction from the outside world so that mental health isn't compromised too much during critical hours spent working or focusing heavily on schoolwork after classes end on weekdays.
All Rooms Are Important
Closing the door on a room can seem like an easy way to avoid dealing with it, but these tiny spaces steal your time and energy. You needn't make them any bigger or messier than they already are-it's, as if closing doors is giving up before we even start. Make home unity by making each space in your dwelling inspiring from now on.
Add a Wall Decor in your Home
Wall art is typical if even thought to be on the bottom of your list when decorating. One thing that every room needs, though? A focal point- no matter where it's located within their space. And this could come by way of some beautiful wall paintings or photographs as an accent piece; they'll draw attention right away and make visitors feel at home instantly.
You can use your favorite artwork to dictate what color palette you choose when decorating. If the wall art is predominantly red, go with a bold statement piece like an orange sofa or chair. However, if there are more variations of greens and blues in that same space, feel free to pull some inspiration from those colors instead.
Tips in choosing Wall Art Decor for your home
Go for large-scale art.
In a small space, the oversized painting or photograph will command attention and set the tone.
Curate a gallery wall
Gallery walls are an easy, inexpensive way to bring personality and color into your home. If you're not sure what paintings or photos would work best for the space between two rooms in your house, display a collection of artwork instead.
Incorporate an accent wall
Wall art is an essential component for any living space, but it's also one that many people are terrified to tackle. Don't worry if you're not sure where or how much money should go when investing in something like this. There are plenty of creative ideas out there on blogs and websites that have already done most, if not all, the heavy lifting by coming up with novel solutions so your walls can look just as good without breaking anyone over budget. You can also try triptych canvas as unique wall decor.
Turn your best photo into a painting now. Since you have already invested in your home, you can now make the final touches to create a truly your space. Think about what wall art would best suit your personality and lifestyle for optimal happiness. If you want help deciding on the perfect piece of artwork, our article has plenty of ideas.