Success Story Of TikTok – Trending Social Media App
Time is ticking loud and fast to weave success stories on TikTok. The trending social media App has reached neck-and-neck with its close competitors.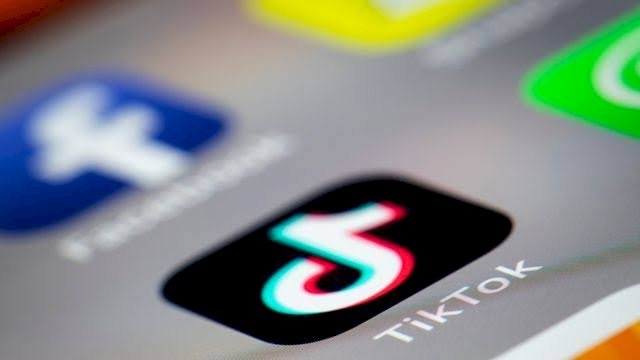 Time is ticking loud and fast to weave success stories on TikTok. The trending social media App has reached neck-and-neck with its close competitors.
"Success usually comes to those who are too busy to be looking for it," and the young mobile app, TikTok has tasted it much before it was even seeking it, for the app is not more than a few years old.
For a mobile application which is an android program. It grew in the business market too fast.
At its inception, TikTok was only a fast-growing music video platform. But its users, our teenaged adults, have got its user graph soaring. We now have a business market seeking promotion on this music video platform.
In just a few years, it has managed to construct a number of followers close to a social networking site facebook and all in just a few years, to gain a huge business mileage.
The neonatal social media app has given sleepless nights to its competitors on social media as the business seems to soar here.
The android has overstepped others in the race because of its quirky ideas that are novel and look new each time. Its working strategy being, 'Your one minute, claim to fame' which is completely yours from start, as they are your self-made videos.
How does the TikTok App work successfully?
The Android that easily downloads on your mobile phone, allows its users to make their own content and not just short music videos. The new, funny or quirky posts generate several followers by a mere click of a button.
These followers join you on your ideas, projects, assignments, promotions, business purposes or anything you wish to carry forward to people by merely clicking on the 'like, share, comment' space.
All the 'likes and share' together boosts more business, participations, collaborations, alliances, partnerships and awareness of your brand thereby promoting business.
And the brands that jump the bandwagon for support, reach and increase their own visibility for business promotion and purposes.
TikTok reached its pinnacle and is now a part of the top social platforms that have recorded 500 million followers now, and does not believe stopping at it.
TikTok's new zenith is the year 2019, which has even better indicators of its success story. In the past three months, its extensive use, by downloading it, has crossed 20 percent in the global downloads ranking.
Why is the world getting tizzy about TikTok?
Undoubtedly the new TikTok service working on millions of mobile platforms and offering possibilities to post short music videos has its own Case study -- the business story of its growth.
The android app works on the principle to be through with your ideas and concepts in just a minute - but one can always use less. If one has to make a comparison statement, TikTok is the new generation, the Millenials new 'video Twitterati.' Similar to what you do on Twitter, like an assignment, you expertly post short messages, here you do short videos, using TikTok. However, the app has now branched several hashtags to promote a business that adds to its success story. And the success growth has a beautiful story, a Case study that built up in the deal.
To cite reasons for their success, there can be several stories. What ropes the follower most is the promotional story that one makes here to promote themselves or any business that is so short, original and crisp that it mars all other advertisements that run on several other social media platforms or entertainment and media businesses. Millennials refute the use of both the later with TikTok in their palm. Truely, a Case study to reckon with. And if you plan to build your case why not ask for Case Study help?
A Case study requires you to investigate the problem given and come up with a possible solution based on research. You'll soon find out what other business professionals did to overcome specific challenges while building their success story.
We, at Online Assignment Expert, have case study assignment writing experts from various subjects to extend help to students requiring guidance in solving Case studies. The online portal offers Case study assignment help in multiple topics thereby making you complete all pending homework.
But what remains to be explained clearly is what a Case study is. It is a story about something unique, special and interesting about any associated individual or organisation or process. Sometimes, it can be neighborhood, or institutions, and even events. The case study captures the story of what happened and why it occurred in a given context to give results. The end results being -- promoting business.
A case study assignment helps students have a broader exposure to strategic problems faced by a variety of industries. It forces the reader to assume a managerial role as opposed to the role of an onlooker.
The bottom line is that the case studies also educate its readers about the techniques used in management. It motivates the reader to come up with pragmatic managerial action plans. It helps in the accomplishment of building skills and sizing up the strengths and weaknesses of a company. It exposes minute details in the industry business and relates the business experiences later for the record.