How to Start a Successful Business Blog: 8 Crucial Tips
We show you the main steps in starting and growing a successful business blog.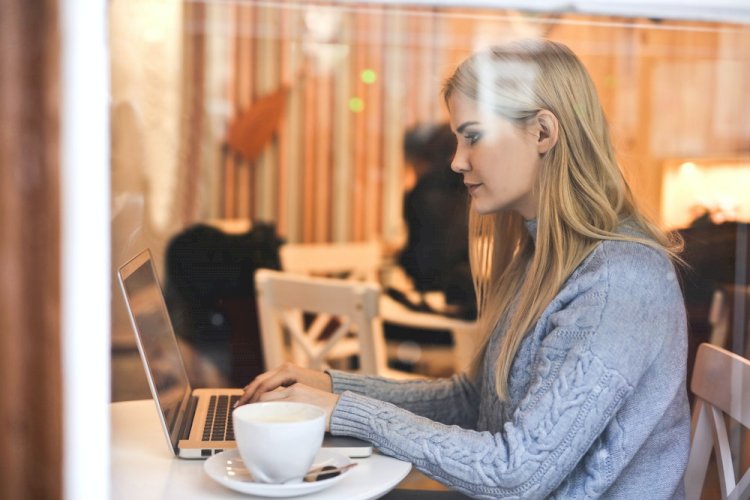 How to Start a Successful Business Blog: 8 Crucial Tips
We share with you 8 proven expert tips on creating and building a successful business blog that brings you more customers and profits.
Choose Your Blog Topic Wisely
The first thing you need to understand about creating a successful blog is that it is a 24/7 job. You need to come up with ideas for topics that are relevant and which are actionable. If you use a generic blog that is based on not-so-relevant topics, your site will have a narrow focus and will not be as valuable to your target audience.
Create Fresh Content As you go about posting new content to your blog, you should make it a point to make it fresh and relevant to your target audience. This means that you should not be copying and pasting content from other sources or hosting old content on your site. You should constantly go out and update your website with fresh, new content.
Brand Your Blog
Don't jump right into your blog. It's better to get some experience in blogging before you dive in and try to create a successful brand for yourself. Make sure you are posting good quality content on your blog and don't overdo it. Consider the type of traffic you're expecting to get to your site, and create a great content mix to meet them.
Focus On Traffic. As a Perth business coach said to me recently, dDon't put all your effort into growing your business and customer base alone. There's a big difference between wanting more customers and becoming an online business success. To get more customers, you need to focus on getting more traffic to your site.
Many business owners get so caught up on building their business and improving their profits that they forget about growing their target audience.
Be Unique
First, you must be unique in your writing. You must not be repeating the same old content that other business owners write and publish. Each business has a different story and offers something unique. But this goes for you as well. Focus on the value that you offer your readers, and what you can offer them through your blog.
Do not try to compete with your competitors in terms of content and, or frequency of posting. Make Every Post Exciting Every post you put out should be well structured and should not just be a list of the links on your blog. You should tell a story to your readers, provide value, and leave them with something to think about when they finish reading your blog.
Write Often
There's a myth in the social media realm that if you just post once a day, you've created something that people will come back to all the time. This isn't the case. People won't visit your blog every day to check for new posts. The advice you want to give here is that you should write with your audience in mind.
Instead of doing long, one-way blog posts, try to create a dialogue with your audience. They will love it when you respond to their comments, ideas, questions and more. It's an amazing way to earn brand loyalty and bring people back to your website.
Be Interested To have a loyal following, you need to be engaged and interesting. People who want to stay on your blog will do so by reading your posts on a regular basis and commenting on them.
Use A Facebook Page
One of the best things to do in business is to create a Facebook page. This is because Facebook is the largest social network online and businesses can create a page that has millions of fans. However, Facebook is also a marketplace, meaning you can make money from your page.
So if you are not sure about starting your business blog, start a Facebook page first. In this case, a Facebook page can be a personal business page, a page for business, or an entire business page. Whatever you choose, it will ensure you are able to build more fans and build an entire Facebook page within an hour.
You can also add features to your business page like filters for the fans to see, events, events for fans to attend, opportunities, opportunities for fan interaction, shares, likes, comments, notes, etc.
Use Social Media
After putting in hard work at building your blog, now is the time to tap into the amazing social media world. The secret of social media is using the platform for collaboration and bringing in more customers. Start a discussion on the social media that relates to your blog. This is also the best way to reach out to people who might need your products or services.
Ask the members of the community to share their ideas, even if they don't buy from you. There are different types of groups you can join in social media. Here are a few ideas to get you started. Group admins can invite members of the group for discussions.
Participants can choose to leave or stay in the group if they want to. Invite a popular social media personality to get people to join the discussion.
Optimize Your Blog For Search Engines
There is no doubting that a well-built and well-designed blog attracts a lot of attention from search engines and search engines share that attention by placing your blog higher on search engines. Use Inbound Optimization (IA) to make sure that your blog's content always captures the attention of search engines and also to ensure that the blog's visitors always find your content.
Blog Multiple Times A Day A few successful bloggers do not write a new blog post everyday but instead they post two to four new blog posts daily. In order to be on top of your blogging game, make sure that you publish an additional blog post once a day so that people will always find new content from you every day.
Promote Your Blog
Write a blog that people actually want to read. If you write a blog on products or services they don't need or want, you'll be short-lived. Try to write about topics that can be of benefit to more than one person. Maybe you can create a blog that highlights the business you started.
This will ensure people are reading what you're writing, which will in turn keep them reading. You can get people to subscribe to the blog and stay current with updates to ensure they're satisfied and satisfied more often.
Build an email list to market your blog. This will keep them interested and keep you informed on their needs. You can keep your subscribers informed of new posts via email and provide relevant content.
Conclusion
Now that you have a list of ideas, you might feel overwhelmed. Not anymore! This article is just a starting point, a first step to create a unique blog that adds value to your business. There's a lot to learn and build.
But as you progress, you'll see it is very possible to start a blog and grow it to something great. And as you experience that process, remember, you'll see there's a lot you can learn along the way.