Simple cleaning tips for your home, and wellbeing  
If your home is feeling less than inspired, it might just be time for a clean and a sort out. This helpful guide gives you quick and easy tips to how you can hit refresh on your home.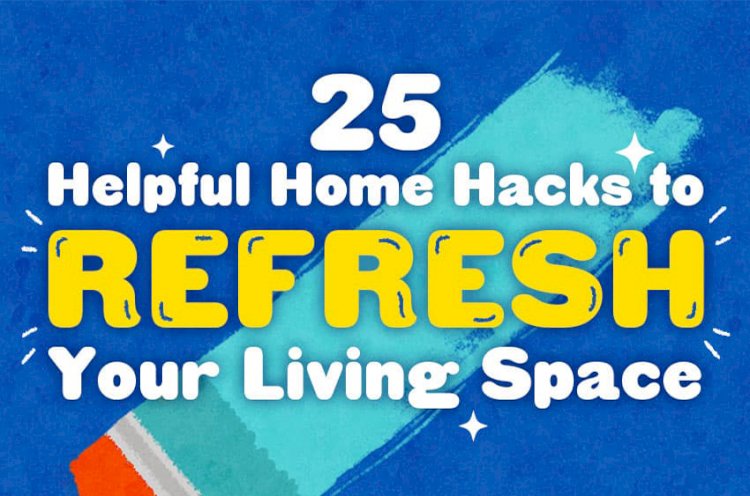 A good clean isn't just about making your home look its best, it can actually be very helpful for your mental wellbeing and physical health. It can seem difficult to know where to start though! This guide will break down some of the major benefits of giving our home a refresh and offer some handy, low-cost tips that make use of items many of us already have around the home.
How cleaning can help improve our mental health
Research has shown that a home that's low on clutter, makes use of natural light and is kept dust-free actually improves not only our mood but our ability to focus. As many of us have begun to work from home during 2020 and into 2021, the ability to focus in the home is essential.
Cleaning is also helpful for our physical health
For many of us, spring cleaning has a ritualistic element. We shake off the old, tie up old clothes and knick-knacks we no longer use to donate or pass on to friends and family. It's not often we think about the fact it can actually improve our physical health. While the sight of bumblebees buzzing about and the rainbow array of flowerbeds is a welcome sight for many, for those with seasonal allergies… It can instil some dread! After all, it's hard to enjoy the spring and summer if you're sneezing your way through it.
Dr Adrian Cotton says spring cleaning can actually help manage your seasonal allergies, "when your house isn't clean, it can gather pollutants". He emphasises the importance of cleaning throughout the year to stop the buildup of pollutants that might trigger your immune system, but spring cleaning gives a great opportunity for a deep clean.
Making our home its best
As well as becoming our home office for the last year our home is, most importantly, our sanctuary. It's our place where we can truly be ourselves, relax, unwind, enjoy our hobbies and spend quality time with our loved ones. That's why spring cleaning is such an important task for many of us.
By reorganising our home, removing clutter and finding better storage solutions, we can make our homes seem bigger than before. This can create a sense of space and openness, after all, it's hard to relax if every time you move you're at risk of knocking over a stack of magazines you haven't read in three months.

This infographic from Express Doors is packed with useful information to help you start your spring cleaning whatever the actual season.