Self-inking Stamp: a Convenient Solution Over the Standard Rubber Stamp
Today, self-inking stamps in Brisbane have garnered more popularity than the standard rubber stamps. Stamps are one of the most necessary office stationery items that almost every commercial enterprise or retail shop keeps for occasional uses. However, the conventional standard rubber stamps are now getting replaced by a more advanced form of stamping equipment.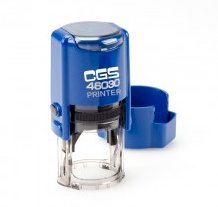 One such popular device is self-inking stamps. Unlike traditional stamps, self-inking stamps do not require any additional ink pad and are built for automatic uses. These stand stamps have a tiny built-in ink pad to re-ink itself and create every impression clean and accurate. Often self-inking stamps are confused with pre-inked stamps, but they are different from each other and work on a different mechanism.
What sets apart a self-inking stamp from a pre-inked stamp?
Both pre-inked and self-inking stamps have a reservoir where inks are priorly stored. Pre-inked stamps have ink built into the stamp; hence, it eliminates the flipping motion you require with self-inking stamps between creating impressions. While the pre-inked stamp has the ink cartridge behind the stamp filled with oil-based ink, you can get self-ink stamps online with a built-in water-based ink pad. So, every time it creates an impression, the ink pad gets re-inked.
With a pre-inked stamp, there is no rubber die. These stamps can get your personalized information printed through an ink-filled vessel within the stamp. The ink droplets seep through the impression area releasing from the ink reservoir without creating any mess. The self-inking stamps in Brisbane would retract back and forth against the internal ink pad to create a fresh impression. They use a personalized die with real rubber mounting on the ink stamps.
You might need to buy a number of pre-inked stamps to use various coloured ink as these stamps use only the same colour as the initial ink stamps. But self-inking stamps offer you the convenience of using various colour inks. When the impressions come out, or you want to change your ink colour, you can purchase additional ink that is compatible with self-inking mounts.
When to use a self-inking stamp?
If your old rubber stamp is not up to your service anymore and is creating messy print, it's time for you to replace your stamp with a more advanced form of stamping solution. Customizing stamp prints is not just easy with rubber stamps but also with self-inking stamps in Brisbane. You can add your address or your signature to the stamps easily; even producing graphical prints with these stamps is also rather effortless.
Whether it requires a company stamp or a passed stamp, a self-inking stamp can be customized for many purposes. Hence, any individual, company or organization can buy these ink stamps online. If you want to use a stamp with a replaceable ink pad, you can use a self-inking stamp that is built into the stamp mount. Its photopolymer impression strikes the ink pad after every impression.
These impressions can give you a digital stamp appearance. Although most often digital stamps are used for validating digital documents, in most cases, these digital documents and stamps are not sufficient. Those documents are needed to be printed first and manually stamped to validate them. This is where self-inking stamps can be more relevant as they produce mess-free and crisp prints.
If you require a simple yet faster solution to produce prints or mark documents, self-inking stamps are the preferable option over standard rubber stamps. Unlike the standard rubber stamp, with self-inking stamps in Brisbane, you don't require to put the stamp over the ink pad and save much time. They are durable and affordable stamps to produce crisp, bold impressions.
Stamp Store can offer a comprehensive solution with numerous stamp options for every unique business. Buy your own custom self-inking stamps today! Contact us now!!