Scale New Heights With NEC Univerge Blue Cloud Voice
Let's take a closer look into the world of cloud communications and how using NEC Univerge Blue Cloud Voice can take your business to new heights.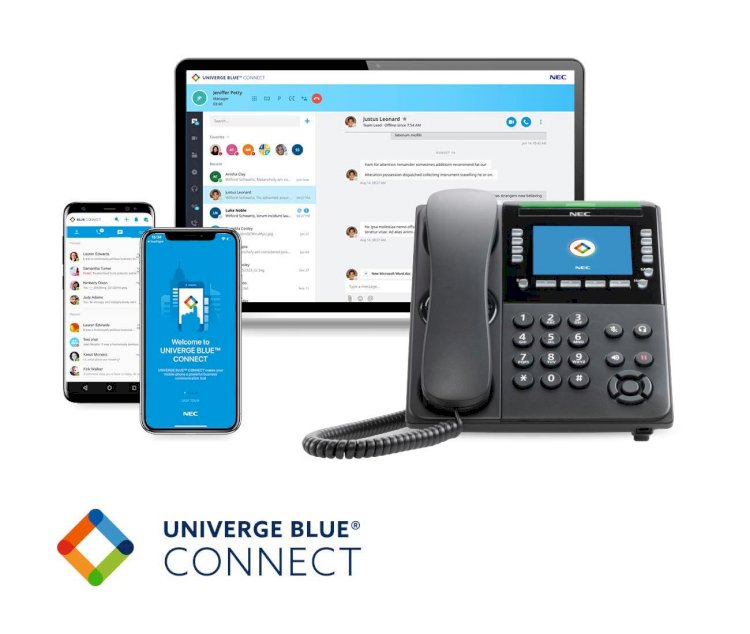 Business telephone systems are required to be reliable and secure in the modern scenario. Still hanging on to old telephones will not only provide limited communication solutions but also include hefty operational and maintenance costs. Many businesses consider moving to cloud-based communications that provide all the features of VoIP Telephones.
This article discusses the cloud-based solution in detail. And any discussion about cloud-based communication is incomplete without NEC Univerge Blue Cloud Voice. Let's take a closer look into the world of cloud communications and how using NEC Univerge Blue Cloud Voice can take your business to new heights.
Why migrate to cloud-based communications?
An easily accessible, reliable, and responsive communication experience is what every customer, whether external or internal, desires. It is only possible when your employees can perform their duties effectively. They can rely on dependable cloud-based communications.
Organisations also require their employees to work together from any location at any time. The remote-working environment after the outbreak of Covid-19 has made this feature mandatory for a majority of businesses. The typical solution involves software and infrastructure over many different locations. These system integrations are mostly complex, and their management can raise IT costs and be inefficient in real-time operations.
Cloud-based communications help reduce costs and provide a more reliable and efficient work experience to employees. They can access their data and systems using the internet. The only challenge businesses face with implementing this solution is the selection of the right technology.
What does the NEC Univerge Blue Cloud Voice offer?
It provides a comprehensive solution to the communication hurdles faced by organisations of all sizes. This NEC Univerge Blue offers hosted VoIP Telephony which does not require to purchase, install, manage, upgrade, or replace any phone system hardware. Some of the main features include:
· Unified Communications as a Service (UCaaS)
UCaaS enables organisations to move the most crucial communication features such as voice, messaging, mobility, chat, video collaboration, etc. into the cloud. With this in place, employees can communicate anywhere and at any time without the availability of a specific device. One of the best advantages of UCaaS is its ability to be scaled up or down as per the requirement of an organisation.
It replaces traditional phone systems and reduces the overall management costs for running them. With fewer maintenance and upgrades, the employees can concentrate on performing their tasks better.
· Contact Centre as a Service (CCaaS)
This feature enables the customers to use SMS, social media, chat, phone, video, etc. modes to connect with organizations. It allows skill-based routing using which customers can speak to your employees who can efficiently solve their problems in real-time. You may also move high-priority customers to the front of the waiting queue when required.
NEC manages the system round the clock, and it can help organisations with employees ranging from 5 to 20,000.
· Team Collaboration
This feature creates a digital workplace in the cloud. It lets your employees collaborate effortlessly via messaging, file sharing, voice, video meetings, etc. that can be either used offline or in real-time. All employees can stay connected and up to date irrespective of the device they are using.
Why is NEC Univerge Blue Cloud Voice a cut above?
It provides all the VoIP features and much more at reduced operational and maintenance costs. It allows businesses with:
Improving the customer experience
Easy operations for employees
Reducing IT costs
Reducing breakdown risks
Streamlining technology management
Improving employee productivity
Conclusion:
NEC Univerge Blue Cloud Voice can completely transform your unified communications for the better along with providing an impeccable performance round the clock. Call the Necall Voice and Data experts for more information.