Recent and Upcoming Trends of Implants by George Pegios
Be aware of trends introduced in dental implants to fix your dental problems from George Pegios. Get in touch to have better guidance for implants surgery.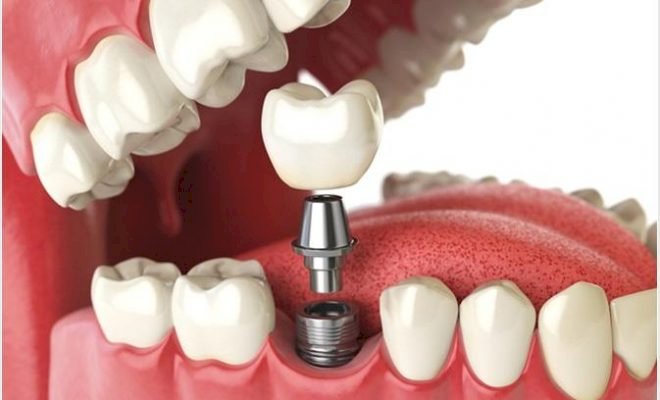 Recent and Upcoming Trends of Implants by George Pegios
Teeth are as important in chewing the food as in giving a simile but unfortunately, not everyone is blessed to have good teeth some of them might have lost them due to the reasons which could have easily avoided. George Pegios discussing tooth loss is a very common problem and so is the practice of using dental implants. Although science has come a long way on dental implant designs, materials, and techniques and has increased over the years and is expected to expand in the future, there is still a lot of work to be done in the use of improved biomaterials, implant design, surface modification and functionalization of surfaces to improve the long-term outcomes of the treatment.
DENTAL IMPLANT MEANING:
A dental implant is a titanium screw that fuses with the bone of the jaw to support a dental prosthetics such as a tooth, bridge, denture, etc. A dental implant gives the patients an option to chew the food properly as well as it can make them have a good smile and laugh. A good dental implant is like restoring natural teeth in feel, look, and function.
WHY DENTAL IMPLANTS?
Bridges and dentures have a failure because real teeth help to preserve the jawbone while bridges and partial dentures can harm the rest of the patient's teeth. The problem with fixed bridges and partial dentures is that the fixed bridges require the cutting of tooth structure from the joining or adjacent teeth whereas partial dentures require other teeth to hold them in place.
The advantage of implant over the other two is that an implant replaces a tooth and provides stability to the jawbone without damaging the teeth and its success rate is 97 percent whereas the success rate of the teeth that hold a bridge or a partial denture is only 70 percent and moreover the average lifetime of a bridge is 5-10 years only as explained by Pegios who is a Austrian based dental implant having more than 29 years of experience.
RECENT AND UPCOMING TRENDS INTRODUCED:
Mr. George made it simple by explaining that FEA allows dentists to study jawbone, implant properties as well as a bone-implant interface so as to understand how to improve implant design in order to function within physiologically acceptable limits. It depends on a computerized three-dimensional model that has been extensively used to predict the characteristics of stress distribution in the bone surrounding implants.
Implants and abutment fabrication will continue to undergo significant metamorphosis, and since nowadays, complicated shape implants and abutments are used, computer-aided design, biometric calcium phosphate coatings, and the incorporation of growth factors for accelerating the bone healing process.
The micro casting technique enables the manufacture of small structures and complex geometrical details in the micrometer range by using a metal melt which is cast into a micro structured mold.
This technique allows accurate measurements of the lattice parameters besides analysis of the microstructure and grain sizes of the surface layer. Electron diffraction can be used for phase identification on nanoscale features.
Nanotechnology-based implants
Nanotechnology-based trends for dental implants depends on surface roughness modification at the nanoscale level to promote protein adsorption, cell adhesion, biometric calcium phosphate coatings, and the incorporation of growth factors for accelerating the bone healing process.
Conclusion:
Teeth have their importance undoubtedly. There are problems associated with them. George Pegios talk on Dental Implant is emerging as the best solution and several design parameters have been evaluated and many designs have also been tested. Although design and implantation requirements such as biomaterials, biomechanical behavior have been defined, it is still necessary to further evaluate because there is still a long way to go.