Pinnacle Protection - Protecting Relationships - Security Services Sydney
Pinnacle Protection - Protecting Relationships - Security Services Sydney - Best Security services, armed security guards. Pinnacle Protection has been providing a wide range of professional security services for home, schools, business and government for over 20 years.
Pinnacle Protection - Protecting Relationships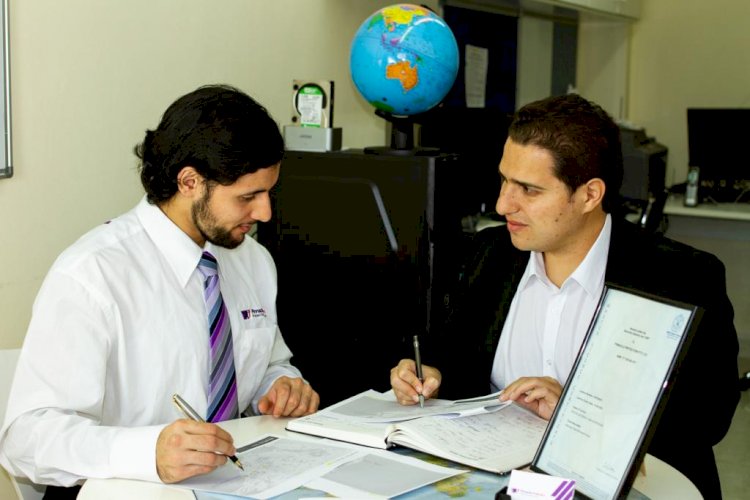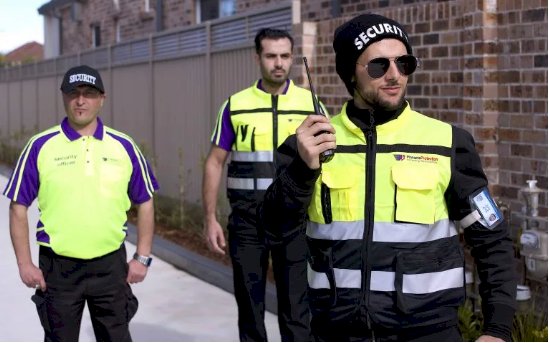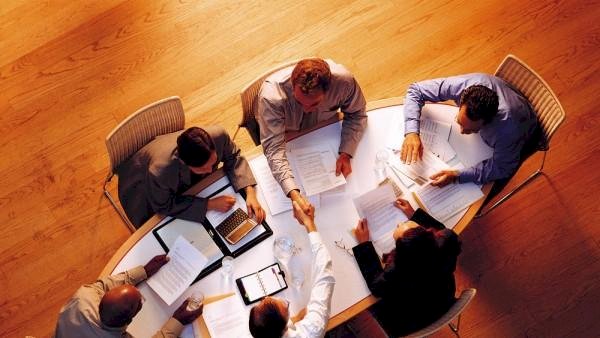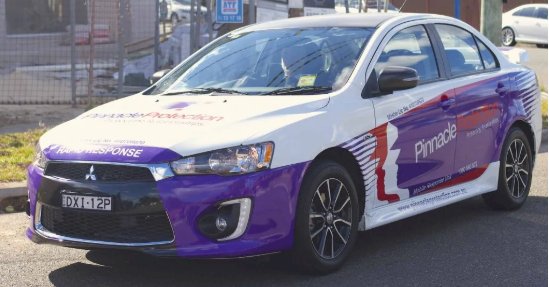 A Reputable Security Service Company In Sydney
Pinnacle Protection have been providing professional security and training services in Sydney, Illawarra, Wollongong, the Northern Beaches and the Newcastle region for over 20 years. During this time we have built a strong reputation with our clients.
We specialise in providing a holistic security solution to our clients who require security services for their buildings, facilities, patrons, and events, through excellent customer service and our team of highly qualified security personnel. What sets us apart from other security companies in Sydney is our customer-orientated approach, like our tagline states, we are committed to protecting relationships.
Pinnacle Protection General Security
Our general security services include a range of services from armed security guards, risk management security services, monitoring and CCTV camera installation, event security services, emergency relief, alarm response services, and mobile patrol.
Pinnacle Protection Specialised Security
We are able to provide specialised security services catering to the needs of government organisations, education institutions, warehouse operators, construction sites and places of worship.
Pinnacle Protection has been supplying the most professional and skilled security manpower services in Sydney for more than 20 years and has maintained a 5-star reputation throughout its tenure.
Who We Are?
Pinnacle Protection has been providing a wide range of professional security services for home, schools, business and government for over 20 years. During this time we have provided services across Sydney, Wollongong, Illawarra, the Newcastle region and the Northern Beaches and built strong relationship with our clients.
Some of the security services we specialise in include
We also provide special security training to our clients and their staff on how to remain vigilant, identify and mitigate any security threats.
Providing Protective Security For You
Pinnacle Protection has a long history in providing security services and are one of the top protective security providers in Sydney, Illawarra, The Northern Beaches, Wollongong and the Newcastle region. There is a need for professional and well-trained security guards in today's age of domestic crime and threats. We ensure that our security services are provided by highly skilled and efficient guards who are experts in risk identification and mitigation.
At pinnacle protection, we provide protective security for:
Businesses

Gated societies

Construction sites

Groups of people
We work closely with our client to ensure that all threats are identified and appropriate risk mitigations procedures are in place. Our professional security guards are well aware of the importance of the assets that are being protected and this level of awareness is what sets Pinnacle Protection apart from other security firms.
There is an abundance of choice when it comes to selecting a security firm to protect your assets, business or personnel. Therefore, it has become crucial to do some research and evaluate what options you have as a client. At Pinnacle Protection we continually invest in our team and firmly believe we have the most highly trained security guards in Sydney. Many of our clients would also attest to this fact. So when you are looking for a protective security provider ensure that you look at not only the cost but the quality of the service.
Around The Clock Protection With Our Alarm Response Services
Alarm response services are provided via our partners control center, we are able to provide coverage across Sydney, Illawarra, the Northern Beaches, Wollongong and the Newcastle region 24 hours, 7 days a week.
Mobile patrols are a cost-effective way of maintaining an overt security presence and provide peace of mind when full-time security is not a pragmatic option. Our alarm response and mobile patrol services cater to a diverse range of clients and properties including;
Hospitals and medical centres

Homes & residential properties

Health and aged care facilities
Pinnacle Protection is specialise in providing an overnight premises patrol. Apart from alarm response services, we conduct regular inspections of your property on a nightly basis and act fast when an alarm is triggered, providing you with a summary of incidents and site visit reports.
Overview Of Alarm Response Services
& Mobile Patrol.
Our mobile patrol security offers more than an alarm response. We conduct regular inspections of your property on a nightly basis. Alarm response takes priority over our patrol, meaning any threat to your business is immediately responded to.
We offer a preset flat fee for our mobile patrol service providing you with peace of mind with full transparency of work. All summaries of incidents and visits are provided meaning full accountability to our clients.
We work closely with the Police and our Control Centre to ensure your business can continue to operate with minimal risk. Our Control Centre act fast when an alarm is triggered in our client's premises and ensure immediate response and investigation.
Specialised Event Security Services
Pinnacle Protection is a specialist at providing event security services, ranging from sporting events, concerts, festivals and religious events across Sydney, Illawarra, Wollongong, the Northern Beaches and the Newcastle region.
Our security guards are fully qualified, licenced and most importantly, dependable. Guards are available on a permanent basis for regular events or a short-term basis for one-off events and parties. We can provide a range of event security services & solutions. If an incident does occur our security guards are trained to follow risk mitigation procedures.
Case Study For Private Party Security In Sydney
A party can be easily spoiled by a couple of party crashers, criminal activities, abrupt behaviour or any other sort of mishaps. Having proper security set up for your party is important and you need a security firm that has extensive experience in providing security for parties whether its 18th or 21st birthday party, corporate parties, school parties or private parties.
At Pinnacle Protection, we understand the importance of providing a safe and secure environment for your party. Our private party security guards are professionally trained to handle any situation that arises in the most efficient way. We provide uniformed guards as well as non-uniformed guards that blend in with your party guests. Our private party security service cover :
Crowd Control

Noise Control

Invitation checklists

Prevention of unwanted guests

Conflict management

Perimeter checks

Emergency medical support
You need to be in peace of mind during your party while focusing on your guests and let us handle the security. We make sure your party goes on as planned.
Overview Of Event Security
Circumstances can change quickly with large crowds. You can rely on us for crowd control. Our qualified guards are trained to handle such situations.
We are ready for all circumstances and have experience working at highly flammable sites. Our men are professionals and dependable.
Our guards are skilled and trained for mass evacuations in case of severe emergencies. We value your safety more than anything.
Business & Home Security System With CCTV Camera Installation
Pinnacle Protection makes use of the latest hardware for our CCTV camera installation services. With the advancement of technology increasing at a rapid pace, organisations need to take sufficient security measures as old CCTV cameras and monitoring systems become obsolete at an increasing pace.
All our hardware is tested by our expert team prior to installation and maintained on a scheduled basis. At Pinnacle Protection, we set a high standard for our CCTV camera installation & home security systems services. We keep in contact with our customers and ensure they receive premium support and service from our side if they have any questions or an issue arises. Our experienced staff can also train you on all security products that we provide.
We provide you with the flexibility to view your home or business premises remotely. You can access your CCTV systems via computer, tablet or smartphone from anywhere in the world. We provide our surveillance services for:
Homes

Schools

Commercial buildings

Government organisations

Businesses

Corporate buildings

Warehouses

Hospitals

Office buildings
Types Of Security Cameras,
Monitoring Systems, & CCTV Camera Installation
Pinnacle protection provides you with the latest intruder detection systems that can detect an unauthorised persons presence in an area.
Our alarm systems are tailor made for a diverse range of clients. We provide you with alarm systems that are monitoring 24/7 .
Our perimeter detection systems are ideal for sensitive sites. They will pick up any perimeter breaches and notify our guards on site.
We provide access controls systems including intelligent cards, facial recognition, fingerprint recognition and key-less access systems.
Our CCTV security cameras provide high definition quality video which makes facial detection and identification of an individual easier whether its day or night.
Our IP camera systems are connected over the internet and provide video output to any connected device such as tablet, TV or phone.
Risk Management Security Services And Tailored Security Plans
All industries face some kind of internal or external security risks. Pinnacle Protection provide Risk Management Security Services across Australia. We take the time to understand our clients' business and operations and assist them in formulating and implementing a security risk management plan specific for their day to day business activities.
Our highly-trained and licensed security personnel are experts in security management services. Applying the best practice techniques, technology and tailored plans to deliver results you require. We are pioneers in this space and have the unique perspective of being able to design solutions encompassing many years of front line experience and management positions.
Furthermore, we also assist clients in liaising with government organisations and gaining approval for events and activities that have a security element approval process.
Overview of Risk Management Security Services
Knowing how to plan and manage risks can help reduce the impact of unexpected events.
We define a risk mitigation approach and advise of security controls for each risk.
We are able to implement a risk management plan for your regular business activities and special events.
Highly Skilled Armed Security Guards
Pinnacle protection provides you with a special force of armed security guards that are highly trained and experienced in carrying out procedures that involve high-value assets. Our guards have unrivaled knowledge and experience to deal with any type of situation that may arise.
We have one of the finest armed security services in Sydney, Illawarra, the Northern Beaches, Wollongong and Newcastle region. Our armed security guards go through a special training procedure before being able to be a part of our elite armed security force. Our armed security guards are able to recognise and neutralise any potential threats before they become a serious problem. Having tactical training our armed security personnel are able to perform high-risk operations like transfer of money and providing protection for an individual person or group of people.
While there are many security guards providers what sets Pinnacle Protection apart from the rest is the following:
Our security guards are appointed after a rigorous training course

Our guards are trained for emergency responses

We specialise in risk mitigation

All of our guards are well-spoken

All of our security guards are licensed firearms holders
To find out more about our security guards please call us on (02) 8959 9438.
Overview of Armed Security Guards
The main task of our armed security team is the prevention of any damage or loss to the asset at hand.
Our security guards are experts in risk identification and have the capability to detain offenders who pose a risk. They are capable enough to handle a situation before it gets worse.
Highly Skilled &
Trained
Our security guards team are highly trained and skill professionals. They have gone through training courses and have years of experience.
Providing Surveillance with Drone Security
Pinnacle protection provides drone security services that allow security personnel to identify and deter threats, survey larger areas in less time, and respond more effectively to intruders.
Aerial drone services are an ideal tool for upgrading your security presence. They are able to traverse a route more quickly and effectively than a person, moving over obstructions easily and being able to view rooftops. Drone aircraft can penetrate through small and confined spaces, they make minimal noise and can be fitted with night-vision cameras and thermal sensors to provide high definition vision that can not be seen by the human eye.
Pinnacle protection has the latest technology security drones that are operated by trained staff members.
Overview of Drone Security
Equipped with thermal imaging, drones are able to not only spot intruders but track them until they can be apprehended.
Drone security use automated drones that keep human security guards at a safe distance from potentially risky encounters until they're required.
Drone security can be an additonal add on service to any other form of security service that we provide.
Drones not only allows security forces to monitor a threat from a safe distance but also makes the security guard travels less distance.
Traditional methods of surveillance are now outdated. Drones provide an advanced set of surveillance that is not only safer but better as well.
Advanced drones produce little to none noise which can be perfect for surveillance. Drones are also able to pick up faint noises that a normal may find difficult to hear.
Why do you need manpower services?
Despite all the technology available at times the best security solution for an event, venue, building, work, crowds or festivals is the use of manpower services. When you find yourself in this situation you need to ensure you have access to a reliable provider of high-quality security guards.
Professional Manpower Services
Pinnacle Protection has been supplying the most professional manpower services in Australia for more than 20 years and has maintained a 5-star reputation throughout.
Excellent communication

skilled guards

Years of experience

Short notice supply of

guards

Licensed guards

Trained Professionals

Handling situation effectively

Providing Report & analysis
We are available 24/7 and make sure that what ever the job is we supply you with the promised number of skilled guards and ensure that your event or any occasion runs smoothly giving you the peace of mind.
Overview of Manpower Services
100%
Success Rate
Pinnacle Protection is proud of always delivering what we promise this is why we are one of the best security firms in Australia that have 100% success rate for our manpower services and other services as well.
Trained
Security Guards
We provide you with the best Security Guards that have excellent communication skills, years of experience and personally trained by us from our training program.
Communication
Skills
Pinnacle Protections best asset is all of its guards due to their outstanding communication skills. These skills distinguish us from other security firms.
Fully
Insured
All guards working at your event or festival are fully ensured with Workers Compensation and Public Liability, giving you peace of mind.
Site Specific
Guards
Pinnacle Protection trains guards for every type of security job and we provide you the best guards in their particular field depending on your site.
Secure
& Affordable
With over 20 years of excellence in the industry and providing security and protecting relationships of our clients we are proud to provide the most secure services at an affordable rate.
Our Retail Security Solutions Are Aimed at Loss Prevention
Predominantly as a result of negligence, Australian businesses lose close to $172 million dollars per year due to shoplifting. This is a staggering amount and if left unidentified as a potential risk to your business can result in vulnerabilities that may leave your business exposed. As a result, our retail security solutions are geared towards loss prevention.
Pinnacle Protection provides specialised security plans that identify controls weaknesses for business and in turn,
implement plans to combat those weaknesses.
For retail, depending on the type, location and size of a shop a range of retail security solutions are available. Most commonly, CCTV camera installation and alarm monitoring systems are used in conjunction with manpower to ensure there is a visible and covert impediment to theft.
Overview Of Retail Security Solutions,
Concierge Security & Loss Prevention
CCTV Camera Installation and coverage is very important and needs to be installed in multiple places of the building to keep and eye on everything. This helps in keeping record of everything. Camera coverage is recommended for
Uniformed &Well-Mannered Officers
We provide highly trained but as well as uniformed and mannered security officers that have lots of experience in their field.
Alarm
Monitoring System
All alarm monitoring systems are monitored 24/7 by our security officers and handle any situation if any alarm happens to go off.
We develop loss prevention strategies that are specifically made for you and your requirements so that there is no room for any loss of money or valuable assets.
Loading Dock & Delivery Supervision
Pinnacle protection goes above and beyond as we also provide you loading docks and delivery supervision to make sure that everything is going as planned.
Greeting The Customers
Our concierge security officers welcome your guests and help them out in any problem they have. Our officers help them make feel at home by providing unparalleled care and service.
Why Do You Need Industrial Security Services?
Lawbreaking criminals often target industrial and warehouse sites because of their remote location and value of assets on site. Due to the sheer size of these sites, it can be difficult to maintain security controls without professional help. This is where we can help. Pinnacle Protection is a specialist provider of logistics, warehouses and industrial security services across Australia.
Our armed security guards can cover the security needs of any industrial or warehouse facility. We have licensed security guards that can perform mobile patrol services on site, monitor CCTV including CCTV camera installation, respond to emergencies and set alarms. We also place numerous overt messages to deter trespassing at these sites.
Overview of Logistics, Warehouses, & Industrial Security Services
CCTV camera installation is an essential part of security for big sites like warehouse so that everything is monitored and recorded. This will help in keeping an eye on everything.
Pinnacle Protection provides with access control which will give the employees access cards so that there is no unauthorized access to your warehouses or industrial sites.
Our alarm response services are tailor made for a diverse range of clients. We provide you with alarm systems that are monitoring 24/7 and if any uncertainty arises the officials, security guards and emergency teams are notified about it.
We provide security fencing around the site with warning signs placed near the fences to send direct any potential criminals away from the site.
Mobile patrols are a cost-effective way of maintaining an overt security presence and provide peace of mind. Our alarm response and mobile patrol help secure your warehouses even more with regular patrols throughout the day and night.
There is a need of a proper security plan for such large scale industrial and warehouse sites. Pinnacle Protection helps you give devise a proper security plan that will secure your business throughout the year.
On Campus Security & Training From Our School Security Guards
Pinnacle protection provides unparalleled security services to pre-schools, schools, colleges & universities. We provide a range of school security services in NSW, including school security guards, around-the-clock security patrols and safety escorts, supported by an operations centre that is staffed 24 hours per day, seven days a week.
Pinnacle Protection can establish emergency procedures, advise on current procedures and provide solutions for security loopholes. Schools that require security positions to be filled can rely on Pinnacle Protection to be a professional provider of school security guards. We've never under supplied our clients for any event or on any site. This is testament to our ability to provide security guards on campuses.
We are also able to provide tailor made training programs to educate students on risk awareness and personal safety.
Overview of School Security
Pinnacle Protection provides CCTV camera installation & monitoring, student safety, and security of campus assets.
We conduct scheduled patrols around your premises and provide daily reports.
Threat Identification
We implement safeguards for emerging campus threats.
It is important to allow only authorized guests in schools to avoid any kind of threat that may arise. Our security guards take care of this by daily monitoring.
We perform emergency security drills for all educational institutions to have the students ready and trained on how to evacuate the school if a situation ever arises.
Student Crowd Control
It is very common for school to have special events or fields trips which involve taking care of a large number of students. Our school security guard are trained to handle a crowd in the most efficient way.
Access To The Best Private Investigators In Australia
Good private investigators know where to look and how to gather evidence. Therefore, you should consider an experienced private investigator that is capable of dealing with a variety of situations. At Pinnacle Protection we have access to the top private investigators in Sydney, Illawarra, The Northern Beaches, Wollongong and the Newcastle region. We supply professional private investigators for a range of tasks. Our investigation team work hard to address every point in our clients' brief and provide our customers with reliable and comprehensive information, delivered in a timely, professional and cost-effective manner. Our Private investigators have years of experience and can provide services like:
Process serving

Field calls

Debt collection

Repossession of goods

Surveillance

of individuals

Workplace investigations

Court/forensic investigations

Insurance investigations
To learn more about our services for professional investigators, please call us on (02) 8959 9438 or contact us using the button below.
Overview of Private Investigators
Many employers have issues with cheating employees or are concerned with the back ground history of employees.
Missing Persons
Investigations
If you are looking to find people who are missing or that you have lost touch with, family or friends, or even a debtor who owes you money, we offer a comprehensive and very successful tracing service within Australia and most countries worldwide.
Concerned about where and what your spouse/partner is doing? If you are suspicious that your partner might be hiding something and you want to know the truth, then we can assist you by providing discreet information on your partner and their activities.
If you want to know more about a person or just need to know about one particular piece of information then background checks are the right choice.
If you need to keep an eye on a person because of which some issues arise in your business or family then its best to contact a personal investigator for surveillance.