Is Caravan Servicing Crucial? What Does It Include?
If you are planning for a caravan holiday, then you have to ensure your caravan is correctly serviced and safe to take on the road because most of the time you will be in the remotest part of Australia.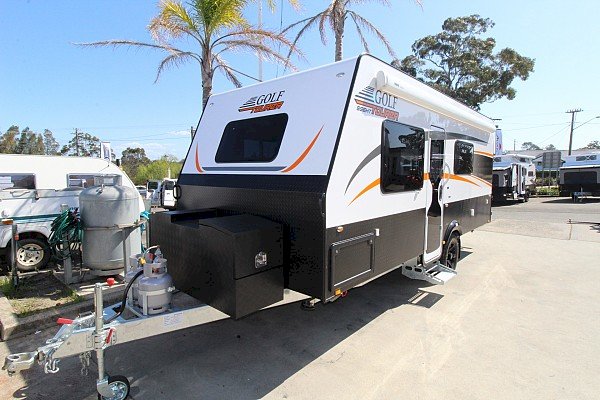 People often tend to think as they don't use their caravans all the time, so caravan servicing is not that essential. This type of thinking is not right, and caravans do require regular servicing. If you are planning for a caravan holiday, then you have to ensure your caravan is correctly serviced and safe to take on the road because most of the time you will be in the remotest part of Australia.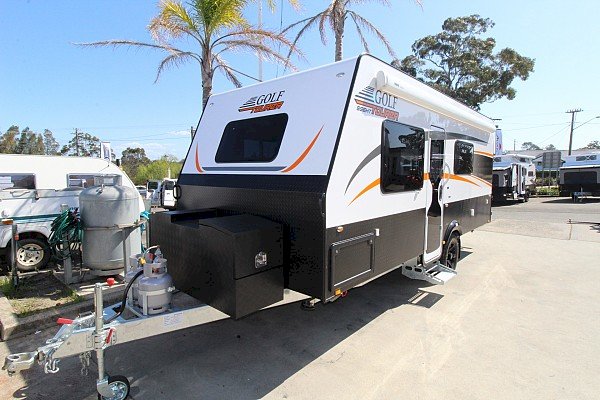 Regular caravan and motorhome service are crucial and essential parts that need to inspect include:
Caravan Electric Brakes Inspection & Replacement
When your caravan's electric brake magnet is magnetised, it seizes the brake drum scattering the brake linings. Usually, these brake magnets endure for up to 50,000 kilometres; once these kilometres attained, they start to deteriorate and can lead to short circuits as the magnetic coil windings begin to make contact with one another.
That's why it is crucial to get your caravan's electric brakes inspected at every service and replace it if required.
Caravan Wheel Bearings Inspection & Replacement
Some wheel bearings function up to 10,000 kilometres while some high-quality wheel bearings can endure between 35,000 and 45,000 kilometres.
Nonetheless, highly recommended to replace wheel bearings as soon as early deterioration signs deducted.
Caravan Tyres Inspection & Replacement
The tyre industry state that tyre's use-by date is around six years. Usually, on quality tyres you will notice a date stamp on the side that will look something like '2113' - this signals a batch number. And in this example batch number '2113' wherein the first two digits – '21' indicates the week of the year and the last two digits '13' indicates the year.
After tyre inspection, if the tyre lacks the required legal tread on it or the tyre has completed six years of its lifespan, then it is better to replace the tyre so that you can be safe on the road and have peace of mind as well.
Caravan Fridge & Air Conditioner Repairs
It is crucial to inspect and service fridge and air conditioning system of your caravans, RVs and motorhomes. If your caravan or motorhome has lasted beyond ten years and if you're still using it, then you should upgrade your fridge and air conditioning to more efficient systems. It will give you better touring experience and help make the most out of your holiday trips.
Caravan Solar Panels
You can install highly-efficient solar panels on your caravan's roof, so they can charge while you are journeying. They are also available as portable fold-out panels that are best when your van parked under the shade. If you want to install solar panels for your caravan or motorhome, then right away speak to the experts to determine the type of installation that's perfect for your needs.
When to Clean Your Caravan or Motorhome's Solar Panels?
There is no set rule as such, but the best thing to do is continually monitor them. Preferably, you should clean it once you have returned from your trip. And again clean it before you commence a new holiday trip.
If your caravan or motorhome having flat solar panels, then you will need to clean them more often. Conversely, having a tilted solar panel system will get some natural benefit from the rain showers.
Caravan Batteries
Do not allow batteries fully discharge because it can cause harm to the battery. Never permit the battery power to drain below twenty per cent before recharging it. So it is imperative to install the right battery for your equipment to get optimal performance for the duration of its lifespan. Therefore, the right size and type of battery are crucial for longevity.
Breakaway System
This emergency system is in place so that you can apply the caravan brakes when the caravan breaks away entirely from the tow vehicle. In case your caravan weighs above 2000 kg ATM, then you'll have the small cable and switch that you can attach to your tow vehicle on hook-up.
To inspect these switches, they need to be pulled out first. When pulled out, a lot of switches break. That's because they are not made of high-quality; besides, the sun worsens the switch and makes the plastic breakable. The other problem is that the batteries often run flat, so the breakaway system would not work.
Therefore, it is best to replace the breakaway battery every two years and get the switch inspected regularly.
Final Words
These are the vital parts of your caravan that needs to be inspected regularly, and worn-out parts detected should be replaced promptly. With timely service, repairs and replacement of exhausted parts, you can keep your caravan or motorhome in top condition always ready for the next adventure or holiday pleasure trip at your wish.