Interesting Ideas for Personalized Teacher Stamps in Australia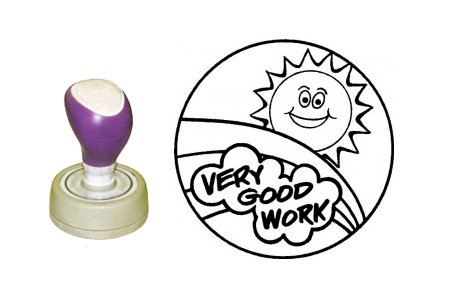 The educational organization is one of the wide users of stamps. It is the sole place where you can find the usage of stamps for different purposes. The administrative body uses its own stamps, the human resources have its stamps, and even teachers have their own stamps. Personalised teacher stamps in Australia have always been primarily used to make documents and test papers easier. Teachers using the stamps can save time and effort in scoring students, offering those rewards, and also provide feedback to all the students.
There are still a lot of educational institutions that still don't have teacher stamps. This, in return, forces teachers to endow their time and efforts in offering remarks to students. This eventually will lead to exhaustion, where teachers would not be able to showcase their complete productivity. If you haven't used teacher stamps yet, you must use them now. Besides, here are a few ideas for personalized teacher stamps that you can use in your organization.
The grammatical feedback stamp
This is a customized teacher stamp comprised of text with remarks about grammatical performance to the students. It is much helpful for all the English teachers and professors. The stamp design includes a big rectangular box having text that says, "You have remembered," and below it would be checkboxes with Capital letters, Full stops, spaces, and neat writing on the right-hand side. After creating an impression, the teacher can just fill the checkbox showing the student's performance in grammar. This is a great teacher stamp idea that would save maximum time for you.
The remark teacher stamps
It is another teacher stamp idea that all teachers can use it provide simple remarks to all their students. The stamps are light in weight with smaller text encompassed within it. The stamp text can say "Mr Jacob like this" with a thumbs-up symbol. You can also include other text: "Mr Evan says good job" and many more. Adding just the text can make it dull; you should use at least a small symbol to distinguish them from all other official stamps.
Pet stamps for teachers
The pet stamps are fun and unique stamps. This can be mood-boosting for all students and pet lovers. These stamps are simple yet effective. The design and layout of the stamp are circular in shape. The circle borders can be simple or dotted, enclosing a pet face inside it. It can be a cat, dog, Panda, or all other animals children are fond of. On the outer side of the stamps, you can use text that simply says "from Mrs Barber's desk." These stamps are good just to authenticate and validate your cross-checking of the copies and notes.
The Grade stamps
If you wish to offer grades simply, then these stamp types are great. You can use the grade stamps to offer grades like A, A+, B, C, D, and F. You can also include the O grade for outstanding performance. The design and the layout of the grade stamps can be in the form of a rectangle or circle. The thin rectangular boxes with grades and small remarks are a great stamping idea that will help you motivate your students to perform well. You can also integrate different colours in grade personalised teacher stamps in Australia to make it more vibrant.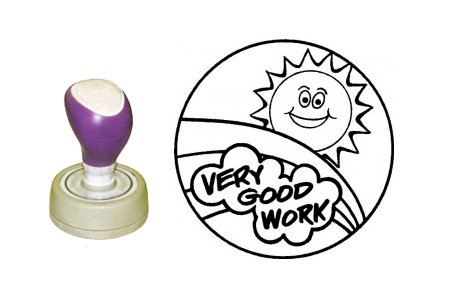 Wrapping up, these are a few incredible ideas for creating teacher stamps. You can use these ideas or create something unique of your own.
Stamp Store is a leading name in the stamp industry. It offers you a wide range of stamps, including personalized stamps, self-inking stamps, and pre-inking stamps. You can also find different stamp accessories.