How VoIP Phone System Reliable for Small Businesses
A VoIP phone system stands for Voice Over Internet Protocol communication system. In a nutshell, it runs on the internet rather than traditional phone lines.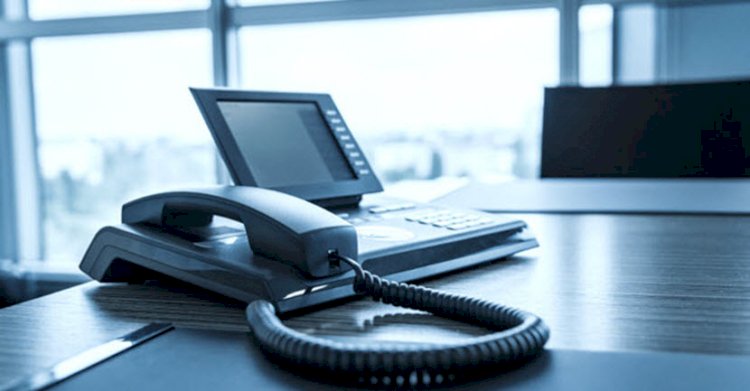 Regardless of its size, every business must have a reliable communication channel. It helps keep business processes and workflows in line with the business goals. Any lags in communication might result in poor employee performance or customer dissatisfaction. Both the scenarios are adverse for any business and might turn fatal for small businesses.
Running a small business has its challenges and poor communication can only multiply them. Consistent communication inside and outside the organisation is key to keeping a small business afloat in the competition. While business VoIP phone systems are meant for every organisation that wants to keep employees and customers connected, we will here see how it is particularly helpful to small businesses.
What is VoIP Business Phone System?
A VoIP phone system stands for Voice Over Internet Protocol communication system. In a nutshell, it runs on the internet rather than traditional phone lines. All the communication data transfer occurs over the cloud and is helpful in providing a seamless communication experience to all users.
How does it work?
VoIP telephones for small businesses work the same for users as traditional phones. They just need to dial a number and make calls when using a telephone handset. However, the actual change is seen in the background. The internet is the key requirement to connect all communication nodes.
When using computers or mobile phones, this network allows using software applications to make and receive calls, share documents and other information, connect for video or voice conferences, etc. The availability of video conferencing changes the way employees communicate with each other.
It is almost similar to meeting your colleagues in person. The VoIP services can be availed on a subscription basis. The service provider will help in a quick setup, and you are ready to be a part of the larger network of businesses sharing ideas and information in real-time. Maintaining this system is also easier and using it does not require any prior knowledge.
What can VoIP offer to small businesses?
VoIP phone systems for small businesses can offer an extensive range of functionalities that play a crucial role in everyday business procedures and workflows. Compared to traditional telephone systems, it is a huge development that has changed how businesses communicate internally as well as externally.
Here are some of the ways VoIP offers excellent features to small businesses:
· Cost savings
With minimal wiring and connection setup, VoIP services can be availed at reasonable costs. This new technology will be able to provide better communication with less investment. What else does your business require! Small businesses can use all the benefits of lower costs and higher features. The saved amount can be invested in other important business functions.
· Uninterrupted communication for business continuity
Customers whether B2B or B2C is the soul of a business. Any interruptions in their services can translate into trouble for your business. To ensure no customer call goes unanswered, the VoIP phone system provides features that stand reliable in real-time. CRM integration also allows employees to see the details of every customer that is calling to provide a better services experience. Customers who are satisfied with your services will stay associated longer and bring in new customers.
· Integration of business applications
Your organisation might be using a number of business applications that make completing your everyday business processes and workflows easier. VoIP offers features to integrate many such applications in the communication platform. This allows employees to easily share important information with a click of a few keys. There is no need to access multiple applications.
· Better Portability
Being cloud-based, the VoIP telephone system provides small businesses with the option to communicate using a range of devices. It can be mobile phones, computers, telephone handsets, etc. The concept of softphones or software for making and receiving calls allows users to stay connected regardless of their geographical location. Remote working employees need not stay remote. Using VoIP will provide better connectivity with every team member.
· Higher Time Management and Efficiency
All the features of VoIP communications help save time and costs and ensure smooth functioning throughout an organisation. When employees are provided with all such state-of-the-art resources, what follows is better time management and higher employee performance. This is an added advantage of using advanced communication systems for your small business that will eventually show the results in future.
· Less maintenance
Due to minimum equipment and feasible connectivity options, there are hardly any communication failures or glitches to be faced. As long as the internet connection is up and running, your incoming and outgoing calls will be easier to manage. Unlike traditional communication systems, you do not require any dedicated personnel to look after the equipment on a daily basis. This reduces the maintenance costs and efforts up to an extent.
· Support for growth
Although you are a small business at the moment, we know all businesses aspire to grow in future. In case you want to add new users to your communication channel, VoIP offers seamless features to do so within no time. Based on your subscription, you can easily add new users when required. That means you do not have to change the entire communication system when your business grows.
Conclusion:
One of the major concerns when running a small business is to keep all investments as per budgetary constraints and ensure that business goals are being met. VoIP telephone systems help solve this condition and more. Small businesses can avail maximum benefits of using this communication platform.
If you are looking for a VoIP phone system for your small business, do not wait any longer and contact your nearest communication services provider soon.