How to write a cover letter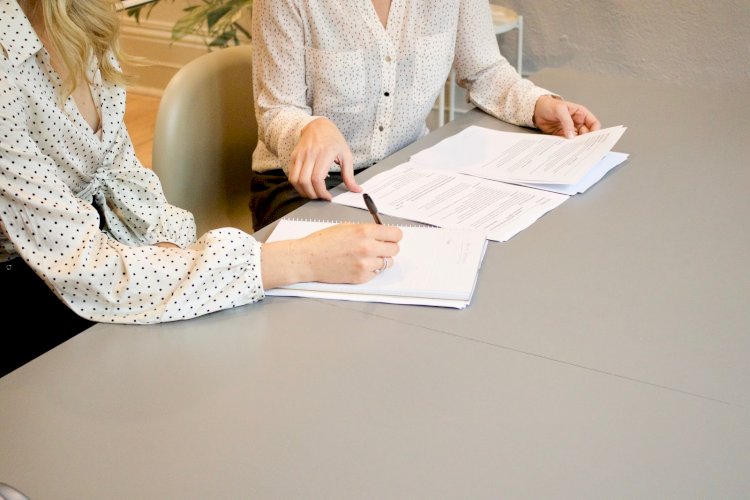 The year 2020 imposed a lot of drawbacks on economies worldwide. Various industries were shut down due to the threat of a pandemic. Because of this, thousands of people lose their jobs. And when economies begin to recover from the recession, the job market will get more competitive. Hence, it would be best if you learned how to write an impressive cover letter to have better employment opportunities.
A cover letter is a formal introduction to your skills and background. It is technically a letter that will encourage employers to consider your application by looking at your resume. Essentially, a cover letter is the best way to showcase what you have to offer to their organization.
Besides, you cannot just pass a resume to an employer without any notice. If you are applying for a position through email, your application may be automatically considered as spam. If you are applying in person, presenting a resume without a cover letter will seem unprofessional.
That said, do not forget to write a cover letter if you want to stand out among other applicants. Not only will it make you look more professional, but it will also let your employer know how dedicated you are to the position.
Parts of a cover letter
A cover letter is a formal letter. Meaning, you need to write it in a structured and orderly manner for it to serve its purpose. However, of course, not everyone is familiar with how to really do it. After all, only a few people are well-versed when it comes to writing.
Lucky for you, you do not have to be a good writer to write an excellent cover letter. All you have to do is to familiarize yourself with its different components. Doing so will let you know where to put the necessary information about yourself to properly highlight your expertise.
Hence, below are the important parts of a cover letter:
Sender's information
The first thing that you need to put in your cover letter is your information. This includes your name, address, and contact information. This is a crucial part of any letter, whether you are writing for an application or not. Most importantly, this part will let the employer know the best way to contact you if ever they consider your application.
Date
Like any formal letter, you also need to include the date you finished writing your cover letter. It is a professional way of telling your employer the immediacy of your application. It would be best to write your cover letter as soon as you find out about the job opening. This will make you look more eager to get the job post.
Recipient's information
Underneath the date, you should put the information of the recipient or receiver. Do not forget to include their name, job title, contact information, and address if applicable. If you do not have any direct contact, a good tip is to call the company and the person in charge of the department you are trying to get into. This will increase the chance of your letter getting recognition from the right receivers. If you address your letter to the manager, it will have a direct location instead of ending up in a pile of documents.
Salutation
The salutation is the greeting for your cover letter. It is like a Hello but in a more respectful manner. After all, you cannot just begin your letter without formally addressing your recipient.
Here are some of the most common salutations you can use in your cover letter:
Dear Ma'am,
Dear Sir,
Greetings,
To whom it may concern,
You can use any kind of salutation you want, but it is important to keep it professional and courteous. That is why getting to know your recipient is very crucial when writing a cover letter. When you have a direct contact person, you can properly address them depending on gender. However, a good tip is to lessen the use of gender-related salutations to avoid sensitivities. Also, if you are not sure of their gender or if you simply do not have a contact, you can just safely use general salutations.
Body
The body is the most important part of your cover letter. It is where all the magic happens. But it is also the most difficult part to write. It includes three paragraphs with different functions.
The first paragraph needs to tell the employer how you found out about the position. The next one or the middle paragraph should focus on your professional and educational background and technical or hard skills. Meanwhile, the last paragraph needs to include your soft skills or personalities that you think will benefit the company.
Closing
The last, yet also as crucial as the first part of your cover letter, is the closing remarks where you need to disclose your availability. Meaning, you need to let your employer know when and where they can contact you for a proper interview. You should also let them know how soon you are willing to start working for their company. The sooner, the better, because this will show them how excited you are to join their team.
Whenever you write a cover letter, it is important to correctly get every piece of information about your employer. Hence, always do thorough research about their company and make sure to check twice the spelling of your recipient's name, their address, and the name of the company.
Aside from that, you should also consider the kind of words you use in your cover letter. Do not incorporate slang language and figures of speech. As much as possible, you need to be straightforward and convey your message as direct to the point as you can.
You can use an online glossary, such as Power Thesaurus, to help you look for better-fitting words to replace unprofessional terms. By using smarter words, your cover letter will look more expert-made. This will, therefore, improve your chances of landing a job.
Louie is the father behind the travel blog Browseeverywhere.com. He has a background in photography, E-commerce, and writing product reviews online at ConsumerReviews24. Traveling full time with his family was his ultimate past-time. If he's not typing at his laptop, you can probably find him watching movies.