How to Successfully Apply for General Tourist Visa to UAE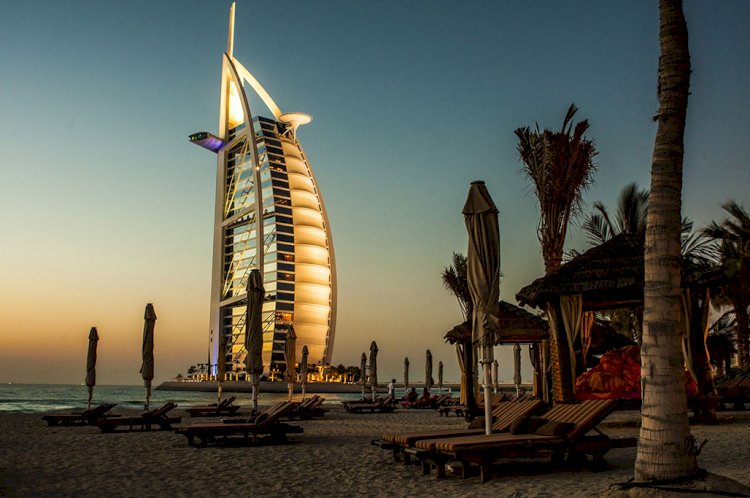 A general tourist visa (visit visa or tourist visa) to UAE would give you the chance to visit Dubai, Abu Dhabi and other 5 Emirate cities of the United Arab Emirates for personal, tourist and business purposes. While visiting UAE, especially Dubai, is exciting, applying for a visa can give anyone nightmares. The fear of your visa application getting rejected may dampen your spirits. However, applying for Dubai visit visa or tourist visa need not be stressful. Here is a detailed guide that would help you to apply for a general tourist visa to UAE successfully.
Types of Visas and Validity
Before checking out the different types of visas, it is important to check whether you require a UAE visa to visit the country. Citizens of several countries are eligible for visa on arrival for 30 days or 90 days. However, if you do not belong to the visa exempt countries, you would have to apply for one of these visas before you fly to the country.
30 Days Visa
The 30 days UAE visa allows you to stay in the country for a month. It is valid for 30 days from the date of issue. This visa is available as both single entry and multiple entry. Once the visa expires, it is possible to renew it for a few more weeks at an extra cost, without leaving the country.
90 Days Visa
The 90 days UAE visa lets you stay in the city for 90 days or 3 months. This is great for those who want to stay with family or want to look for a job in one of the Emirate cities. You can apply for both single entry and multiple entry 90 days UAE visa.
Ways of Applying for a UAE Visa
UAE visa is available as evisa for most countries. You can apply for evisa online and the visa is sent to you via email. As the visa is applied online and does not require you to visit the embassy, it is possible for you to apply for one directly. The process is simple and does not take too much time. On the other hand, if you are not confident about applying for a visa on your own, you can contact a third party. This could be an airline you have booked your ticket with, a travel agent or company, or maybe the hotel you would be staying at in the country.
Documents Required for a UAE Visa
The first step is to download the UAE application form. You have to print this form, fill it and then scan and upload it. Along with the form, you would have to submit supporting documents as well. Make sure that the scanned documents are in colour. Also, it is important for the scans to be clear. Haphazardly scanned documents may lead to visa application rejection.
Application Form: Your application form should be completely and correctly filled. Ensure that there are no factual or spelling errors. Do not forget to sign the form at the end.
Passport: Your passport is the most important document. It should have at least 6 months validity from the date of travel. Your passport should be printed and not a handwritten one. You have to scan the passport in JPEG format.
Passport Photo: A recent passport size photo should be part of your documents. The photograph should be in colour and should be taken against a white background. Avoid wear spectacles or headgear (except for religious reasons).
Airline Tickets: You have to submit the proof of your confirmed return airline tickets along with the other documents.
Sponsor's Documents: If your visa is sponsored by a resident of UAE, you need to submit the copy of the person's passport and resident visa. Relation proof should also be a part of the documents.
Security Deposit: If you do not have a sponsor, you would have to deposit security money against your visa application. This amount is fully refundable and would be transferred back to your bank account once you exit the country after your visit, before the validity of the visa expires.
You may or may not have to submit some additional documents while applying for a UAE visa.
UAE Visa Fee
Once you submit the documents, you have to make your visa fee payment. Without this step, your visa application remains incomplete. You can make the payment by credit card or net banking.
The visa fee for single entry 30 days visa is approximately AED 400, while multiple entry visa would be AED 936.

90 days single entry UAE visa would cost you AED 844, while multiple entry would be AED 2093.
The visa fee would also differ as per the processing time you have chosen. The prices mentioned above are for standard processing time. In case you need the visa on an urgent basis, you would have to pay more for the same.
UAE Visa - Important Information
Apart from the above given details, here is some information you should know about UAE visa application.
Once you have submitted the visa application, you would receive the UAE visa or Dubai visit visa within 4-5 business days.

Everyone, including children and infants, needs to have a UAE visa for travelling to the country.

You will receive your visa through email. You need to take a print out of this visa and present it at the immigration centre (at the airport) along with your passport.

The evisa application does not require visa interview or stamping of the visa on the passport.
If you still are confused about the UAE visa application process, it would be best to get in touch with a travel agent or visa specialist. In such a case, you would be able to receive your UAE visit or tourist visa without any glitches.