How to Remove Pet Stains From Carpet?
remove pets stains placed on carpets due to some mistakes.
Pets are animals which are closest to heart. They are considered as a family member. Pets need care, affection and love. They are harbored in your house. In return, they show faithfulness and protection to your home. Once you own them, they need proper training such as potty and urine training. But trained them is not an easy task. It requires hard work and patience too. Sometimes they can do potty or urine on your household items. It should be cleaned immediately otherwise it smells unpleasant. The baby pets are unaware of your expensive items and they can cause harm to them. They can stain your carpets by running, jumping and playing all over the carpets, rugs etc. No house looks beautiful if it is not maintained and cleaned regularly. Cleanliness is the demand of house. It needs routine cleaning rules. The pet's fur, their footsteps leave impressions on carpets. These marks and spots look untidy and need cleaning. Along with stain removal treatment, the odor removal treatment is also mandatory.
Pet Stains and Eradication:
There are multiple types of stains caused by pets. It may include footprints, urine spots, potty marks, fur dispersion. In addition to the stains, their unpleasant smell feels bad and irritating. The removal of stains and odor is necessary for good and healthy ambiance. Their eviction is important for safety and blessed life. These stains and smell causes several diseases such as respiratory disorders and allergic issues. One must not take it easy. The regular cleaning will result in pleasant atmosphere of house. When we talk about urine stains, it is actually composed of water, minerals and salts. These salts react with fabrics of carpets and damp it. The blotch of potty is sticky and has urea, which is a source of damage to your carpets. Pets are unexpected and accidental at sometimes. They may throw the vine bottle on carpet while running.
Home Remedial ways for stain removal:
There are several homemade remedies you can apply on stained carpets. The most common is use of vinegar in different combinations. Simple combination is mixing of warm water and vinegar. Apply it to the stained area and leave it for minutes and then wash thoroughly. It helps in clearing the spots on carpets and refreshes them. Another method is to add some detergent along with vinegar. It gives deep cleaning of surfaces. You can also prepare a mixture of vinegar and baking soda. Make a thick paste of it, apply and let it sit for 15 minutes. Then use scrub and cleanse it hardly. After that, wash it completely and the outcome of this method is extraordinary. It gives natty and pleasant appearance to your carpets. Hydrogen peroxide is also beneficial in removing bad odor and nasty stains. What you have to do is to soak the cleaning cloth in this liquid and then put it over the affected area. Rub it gently. Let it absorb overnight. The results are always remarkable. If you are still not satisfied with results, opt for some stain removal chemicals in the market. Carefully read and use them. Precautions are needed when using chemicals. Carelessness in any case is hazardous. Try wearing gloves before applying chemicals to rugs.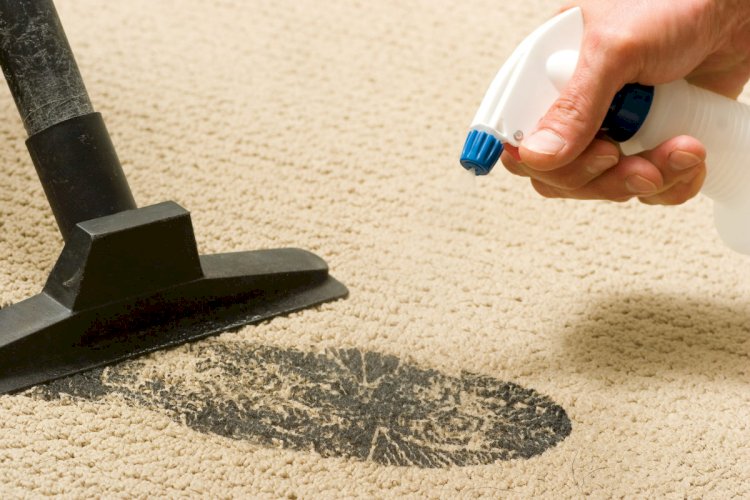 Pets training:
It is obligatory to train your pet if you want nattiness of your house. Being a pet owner, you should train them. This will help in saving your carpets from getting stained and dirty. You should give litter box training. They must not urinate or defecate potty anywhere in-house. They should use their litter box for waste removal. Try to clean their waste disposal areas regularly. You can buy a big plastic tub for stain removal. Many types of tubs are available in markets. It should easily accessible to pets. Don't put it in difficult areas of house. They are easily visible to them. If you have more than one pet , then place their separate litter boxes.