How to Organize Your Family Relocation to Another Continent
Are you thinking about your upcoming move overseas and it's giving you headaches? Say no more! Here's how to organize your family relocation to another continent.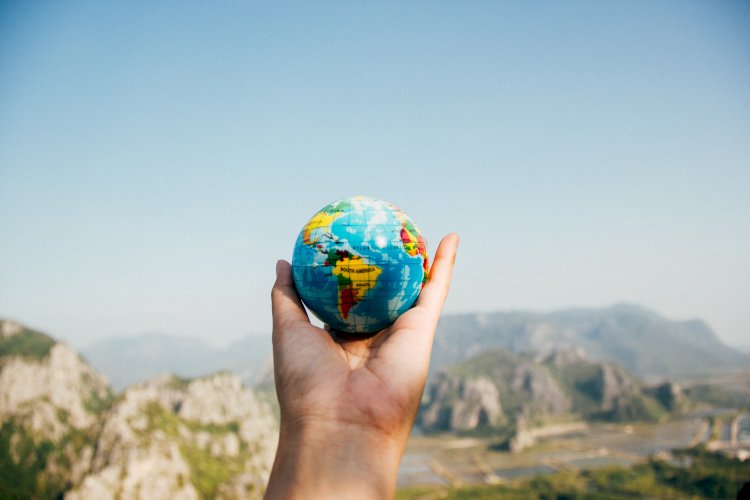 A hand holding a globe
At first glance, moving to another continent sounds like nothing but a lot of work and even more sleepless hours. And, for the most part, you have every right to not look forward to this endeavor. However, what you might want to consider is that, apart from a few tiring weeks or days, you're actually lucky enough to be able to do this. Going across the world to experience a completely new culture and meet a lot of new people with your family is a blessing if there ever was one. We're not denying all the work that needs to be done though. We're just simply stating the obvious here. And that is - it'll all be worth the struggle in the end. Knowing how to organize your family relocation to another continent can be a bit tricky. Luckily, that's why we're here.
Don't wait before you hire movers
One of the biggest mistakes people make when moving is hiring help way too late. You should ask for some professional assistance when moving abroad as soon as the idea has settled in and became official. You should do this even before you've started with the planning process. This is because, if you've hired the right ones, movers know how to make every step of the way easier for you. You should take your family relocation to another continent seriously.
How to choose the right ones
Hiring the right movers, especially when trying to organize a family relocation overseas, is not an easy task. Luckily, there are a lot of great ones nowadays. If you know where to look, finding movers that suit you shouldn't take that long.
Some of the ways that you can do this are:
Ask your friends or colleagues
Check online
Look for ads in the local newspapers
Tie up any loose ends
Before going into the process of organizing your family move to another continent, you should really take care of everything that you need to do at home. This can mean any number of things. You should consider dipping into your savings for the last few months to really be able to focus on making the head start to your new life as easy as possible.
You may need to sell your old home if you feel as though you won't have any use for it. It's smart to start cleaning your home and preparing it so that it's as presentable as possible once the potential buyers come in. Your movers could help you with this as well. This is a great example of why you should prioritize hiring them as soon as possible. It'll surely save you a lot of money and additional stress.
Another important step you may want to think about is helping your parents move into their retirement home before you've moved. If this is something that your parents have been thinking about, it might be time to help them out with it. It'll be much easier for them than to have to do all the heavy lifting on their own later on.
Packing
Packing when arranging a family relocation overseas can be a bit tricky. It's not as if you're moving across the country where anything you might forget can be delivered in no time at all. You really need to sit down and think this through.
Once you're certain that your packing list contains everything and anything you need, that's great. That means it's the perfect time to check it at least three more times.
How to pack?
Now that you've considered what you want to bring, it's time to organize the 'how' part of the process. You could, of course, always get your movers to do this. However, this is one of the few instances where you'll probably be better off just doing it yourself. After all, who knows you better than you?
Start with packing up your basement and attic because you'll need the space later on. Be sure to have all the equipment that you'll be needing during this process. Don't wait until you've finished planning your overseas relocation only to find out that you don't have everything you need. The most important things are boxes and something that you'll use to mark them along the way. Some other things you might want to think about are special containers for fragile things if you own something like that.
In the meantime?
There'll be a time frame during the move where everything will become somewhat chaotic. It's inevitable. However, if you've organized your family relocation overseas well, there should be a plan for this period as well.
It's a period that's quite common when moving and it sort of feels like you're stuck in between. In between two homes, jobs, and, well, lives. Worry not though, this is nothing to fuss over. It'll pass before you know it.
Go there a bit earlier?
If you've already taken care of everything in your old home, said your goodbyes and have some extra time on your hands, it might be a good idea to take off. Getting to experience a new culture, food, and people is something that you won't be able to do so well once all the obligations start rolling in. Not as carelessly anyway. This is why it might be nice to see your new environment from a tourist perspective first and fall in love with it. If you, however, don't have the time to test the waters first, that's fine as well. Make sure to have someone check on your new home from time to time or at least brush up on some security advice so that you can be at ease.
Be sure to check in with yourself from time to time
Since having to organize your family relocation to another continent can be a bit difficult and tiresome, you mustn't skip this step. Take some time to check in with yourself and your family to see if everything is in order. If so, just continue the usual routine. If not, you should consider taking a break. Health comes first after all. Good luck!
Anthony Goldberg is a former home decorator turned freelance writer that's devoted his career to making peoples' homes brighter and more suited to their needs. Continuing to spread knowledge even after he's been retired, Anthony takes pride in writing helpful guides for ordinary folk.