How to Make Online Tutorials with Youtube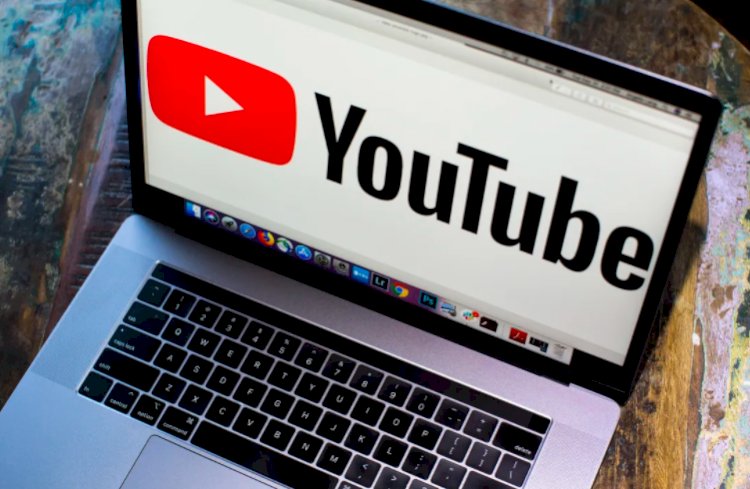 Have a particular skill or talent that you would like to develop even more? Learning is an option, but it turns out that there are other media to develop yourself. Why not try making online tutorial videos on Youtube? Learning while growing and sharing seem interesting, right? But how?
Here are some ways to make online tutorials with Youtube that are worth a try:
Choose the category that best suits you
Before starting a business, you first need to determine what products you want to sell. Meanwhile, to load a Youtube channel that contains video tutorials, it is necessary to specify a content category.
Do you want to make a cooking tutorial? Make-up tutorials? Or maybe a tutorial lesson? This can give the channel that you manage a distinct personality and showcase your specialization—confused how to choose the right category? Look for categories that match your talents and interests. That way, you can work on videos with more enthusiasm. In addition, it is also necessary to look at the trends and needs of the public at that time.
Plan interesting content
If you are serious about creating an exciting and educational channel, make a plan. The plans that are made are still flexible and can be changed later, but having a plan will help you.
After knowing the selected category, start looking for interesting topics to discuss. This supports and makes it easier for you to make online tutorial videos. Your channel can also be updated continuously and has various exciting content. It's a shame, isn't it, if the tutorial you made is interesting but not widely available to enjoy?
You are confused about what kind of content is fun to discuss? You can find inspiration through Google, Instagram, and other social media to find out trends.
Prepare the devices you need
After selecting the categories, you like and the topics you want to cover, it's time to prepare the tools. These devices don't have to be fancy or expensive.
Using simple tools can also produce good work. Some must-have devices include a legged tripod, camera, and lighting. Use your phone's camera for beginners if you don't have one at home. Prepare a budget to buy a recording device such as a tripod. If you have more funds and want to develop yourself even more, adding a collection of high-quality cameras and lenses is also perfectly fine.
Choose the right spot to record video tutorials
If you make a cooking tutorial video, the selected spot must be clean and adequate. Do you always have to be in the kitchen? Of course not. If you have a portable stove at home, prepare a clean table for better video recording.
To record a make-up tutorial, choose a bright place and not too crowded with items, which helps the audience focus on you. For home makeover tutorial videos that are also a hit, it's better to shoot away where the repair is.
From the viewer's point of view, choosing a good venue will increase the desire to watch more, you know.
Create a guide script before recording the tutorial
Being spontaneous is good, and sometimes it seems more natural and natural. However, it never hurts to make a script or rough sketch to guide you in making the tutorial. Write down on a piece of paper what you want to say.
The discussion points are clear and flow naturally will make the tutorial easy to understand. If you have a particular point that you don't want to miss, write it in a different color. The existence of a script also makes recording video run faster.
Choose a video editor that suits your needs
After the planning and recording process is complete, you need to edit the Youtube tutorial video that has been made. Look for easy-to-use editing software for those who are new to video editing.
Also, choose an application that can be downloaded for the device you are using. Never edited a video before? Don't worry. You can take the time to learn how the selected app works via Youtube videos. While learning to keep working, it seems fun too.
Benefits of Making Online Tutorials on Youtube
If you want to study and practice seriously, it seems that making this Youtube online tutorial is not as complicated as you think, right? With unlimited creativity and continuous learning, you can create the channel of your dreams.
After going through a few steps and going through the making of a video, are you feeling bored? Boredom is natural, but some of the things below will again increase your motivation.
Here are the benefits of making online tutorials on Youtube that everyone wants.
Educate and entertain your video viewers
Have you ever encountered Youtube content that wasn't really clear what it was made for? If you choose to make video tutorials online, you've made the right choice. Getting a lot of viewers is the dream of many people.
Even so, it's good that your videos add more value to those who watch them. When viewers watch your videos, they are investing their time. Of course, all parties will be happy and benefit from the content you create, right? This turns out to be more proud than just a lot of viewers.
Share your knowledge
Being smart and knowledgeable is good and needs to be done. But if the knowledge stops at oneself, then of course, it is regrettable, right? You are sharing through video tutorials that you create and post on Youtube.
Maybe there are some important things that are still kept for personal knowledge. However, there is nothing wrong share with others.
Open up wider opportunities and opportunities
Youtube is a place for self-actualization and sharing and a means to get to know who you are. Through the videos you make, you become more known.
If you have a unique talent or special skill, you introduce the new thing to the general public. Who knows, if you may be given more opportunities to work even greater through that video?
Means to improve and keep getting better
Through Youtube, you can have two-way communication with your video viewers. Through this communication, you can find out what things are still lacking. It's also possible that there are things that you don't know that video viewers share through the comments column.