How to find the ideal home when starting or growing a family
Read about the things to consider when you need to find the ideal home when starting or growing a family.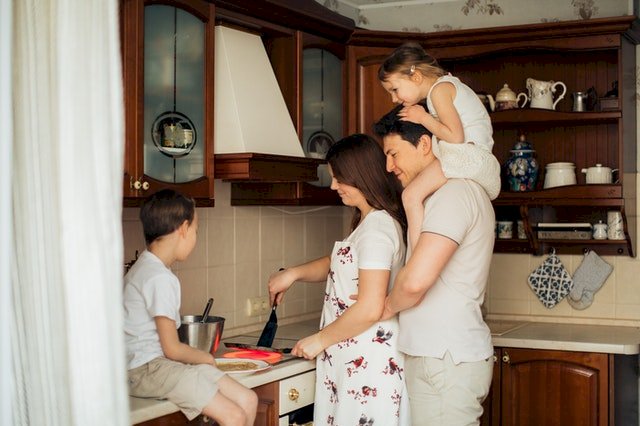 a family cooking in the kitchen
A family home needs to be a secure place for its residents to grow happy and healthy. That's why picking a home for your family members feels like a serious and challenging task. Your future home needs to be big enough for all the residents. It also has to meet all the needs of your family. Whether you're just starting a family, or there are a couple of members already – you should take the upsizing very seriously. This guide will help you find the ideal home when starting or growing a family, so you can start making new memories there as soon as possible!
When is the best time to get a new home?
Many young couples are not sure about the best timing to buy a home when growing their family. Should you buy a house before you have kids? Or should you wait until you know exactly how big your new home needs to be? Well, you won't find a correct answer in any of the online guides. The right decision depends on your current situation and how you and your partner feel about the whole thing.
Moving before you have kids
Let's say you buy a new home before you have kids. In this case, you won't have to worry about moving with toddlers running around or babies crying when the movers are about to arrive. Also, the adaptation of kids to the new environment will not be a problem.
On the other hand, moving while pregnant can be challenging. It's essential to make this an easy process for the mom-to-be. Future moms get tired quickly and are very emotional. As a result, relocations can be very overwhelming for them.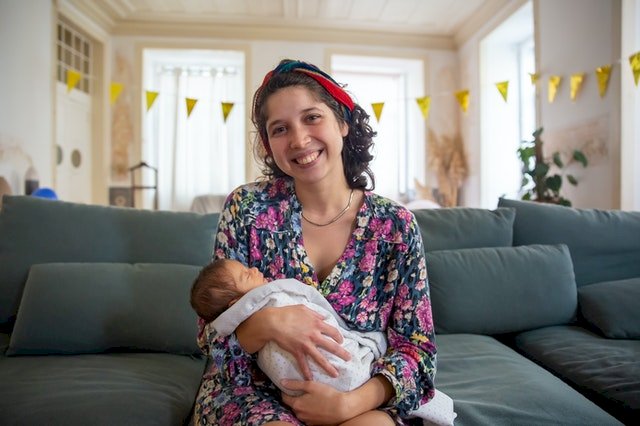 Buying a home after kids
If you need to find a home to grow your existing family, you should also consider the pros and cons of this scenario. The good thing about purchasing a home with kids is that you know exactly how much space you'll need. Also, you'll know what specific features your family requires are. On the other hand, moving with kids is something you need to be well-prepared for, so you can have a safe and smooth move. Furthermore, selling your old home while you have kids can be a bit complicated. Sometimes the timing of buyers' visits overlaps with your kids' nap time.
Each of these scenarios is not impossible to do. You just need to be realistic about your current situation and do your best to organize the whole process to perfection.
The size of your future home
One of the main things to consider if you want to find the ideal home when starting or growing a family is the size of the property. This depends on the number of members in your family and your long-term plans. If you're expecting a child, make sure you plan the room for them and find a home that allows the growth of the family. Don't forget that your kids will want separate rooms as they get older – especially when they become teens.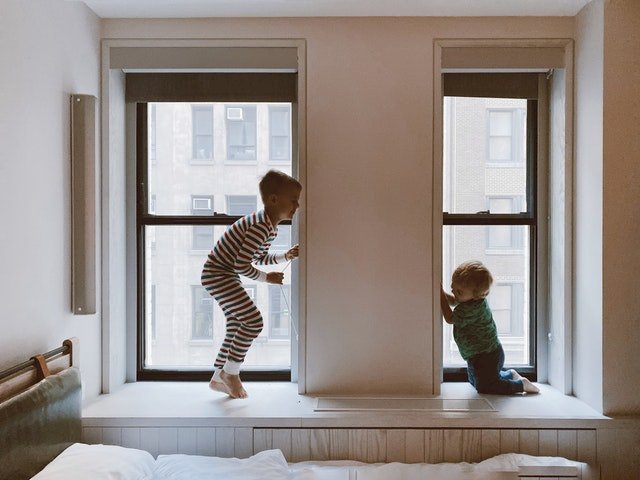 Family-friendly features of an ideal home for you
If you plan to have kids or already have them, family-friendly features should be on your list of priorities when looking for a perfect home. Depending on your kids' age, your home will need items such as:
Gated and secured stairs – check if your potential new home has stairs you can close to keep your baby or toddler safe;
Extra storage – all the toys, clothes, and baby furniture will require more space. That's why family-friendly homes include extra storage or smart storage solutions you can use for outgrown items you're saving for your next kid.
Laundry room – as a parent, you'll be doing laundry practically all the time. That's why a proper laundry room is a must in every family-friendly house;
A bathtub – those evening splashes is what helps young ones sleep better, so be sure to pick a home with a spacious bath you can all enjoy;
Open-floor plan – even though this feature is popular among buyers of all sorts, it is particularly important for parents. Being able to see your kids playing in the living room while preparing meals is precious.
The best neighborhood for your home when starting or growing a family
Undoubtedly, the location of your new home is something to think about in detail. You want to raise your family in a safe neighborhood with family-friendly amenities nearby – playgrounds, parks, sports center, etc. Also, buying a home close to a good school is something not to miss when browsing listings. Location is vital for families with kids, so be sure to pick the right one.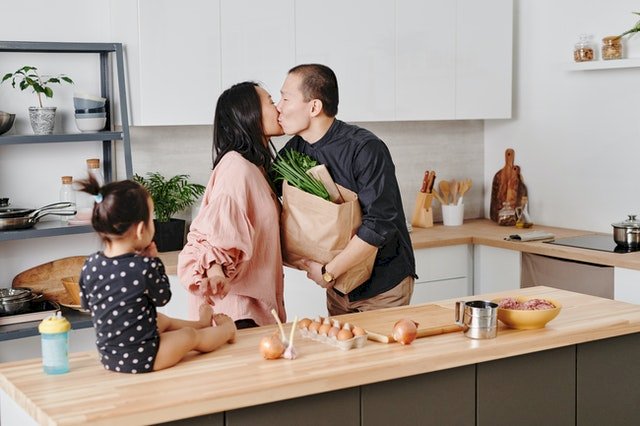 Moving to your new family home
Whether you still don't have kids or you're moving with a couple of young ones – relocation can get messy if you don't plan it well. Start with making a checklist of things you need to do early. This way, you can estimate how much time and money you need to manage everything. Moving experts from zippyshelllouisiana.com remind us that every kind of help is valuable for families moving to a new home. This includes professional moving and cleaning services, but also help from your friends and family. Very often, relocations get overwhelming for parents. For that reason, they should organize well and ask people they trust to help them out. Now, it's time to get in touch with a skilled real estate agent who will help you find the ideal home when starting or growing a family and start browsing listings!