How to Find Reliable Movers in Florida
Finding reliable movers in Florida requires research and can take some time to complete, we will list some of the best and most useful ways...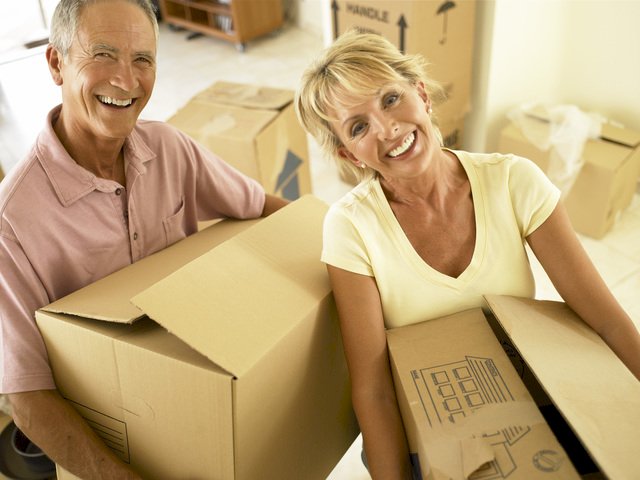 Moving to a new home can be a complicated task, one that is nearly impossible to complete all by yourself, so you often have to rely on professional help. But since we must rely on movers, the question always becomes, how to find those that are trustworthy?
Finding the right movers requires research and can take some time to complete. With plenty of resources to choose from when trying to find reliable movers in Florida, we will list some of the best and most useful ways. Take a look below!
Ways to find reliable movers in Florida
When looking for a moving company, the start of the process always requires you to collect and gather the information and research different companies. This is especially important when researching for a long-distance move. We are surrounded by information but how we can access it may differ.
Research online
With the current technological development, we can access a lot of information over the internet and it is literally at our fingertips. When researching movers online, you have to be careful to avoid fraud and filter information in the right way. One of the info sources is Google's Thumbtack. This program is great at locating a number of professionals, including moving companies. Thumbtacks are pricy and the companies that are listed on the top invest a lot of money to be there, therefore we can assume that they are professional and reputable.
There are a lot of review sites that deal only with reviewing movers. These online reviews can be a valuable source of information and they can provide objective data about the companies. It's important to know that reviews can be paid for just like advertisements, so further research is advisable.
You can also research the mover's website. Companies try to build up a reputation and prove that they are reliable. To that end, they promote good comments and reviews from customers. These websites may provide estimates, lists of provided services, and other conditions. These websites are just a starting point and usually, they are just a basis for establishing contact and agreeing on the moving service conditions.
Personal research
Online research can only be the start of your quest to find movers. Personal research, however, is a must. This means doing some legwork and researching other sources. No need to worry, as relocation can be really simple, even a long-distance one. You just have to have the right people by your side.
Communicate with your friends and family as well as your social circle to gather info. Ask the people that you know have moved recently about the good and bad experiences they had. What were the problems and how they solved them? Inquire about the movers, their services, and the way they handled problems. Ask for recommendations and a list of movers they had experience with. Such first-hand user reviews are an invaluable source of information.
You can also visit the company. Schedule a meeting and ask them the questions first hand. Check out their equipment and ask about the services they provide. Ask about the way they handle specific requirements, difficult tasks, and unplanned circumstances. Also, ask for their referrals and inquire about their experiences.
Make comparisons
When you have gathered sufficient information, you can compare two or more companies. It's advisable to find at least five companies to compare. They must be suitable for you and your needs, as well as fit into your Florida moving budget. Make sure that they all provide services that you need and compare them based on the prices, reviews, and information you have gathered.
Try to look for a complete solution for your needs. If you require specialized moving, storage, packing, unpacking, and additional services, compare only the full-service movers like Best Movers in Florida that can provide all of them.
What to look for
When looking to find reliable movers in Florida, it's important to know what to look for. There are certain characteristics that only reliable moving companies will exhibit and that is a sure sign that you will be provided with the best service. When analyzing their offer keep in mind that:
A reliable moving company will refrain from giving online or over the phone estimates. Estimates are valuable, but reliable movers will tend to schedule the visit to assess the scope of work. Only after a first-hand assessment will they provide a precise estimate.
Reputable moving companies have everything in writing. They tend to include every single detail of the job in the contract. Every activity, expense, and price will be listed in the contract and firmly guaranteed.
Reliable movers are always registered. The registration is through the FMCSA and you should check if the company has it. Movers without a license are not a good choice and can't guarantee a smooth and stress-free relocation. You should also check if the movers are insured and opt for one of the insurance packages they offer. This will help decrease the risk of damages and make the move go smoother.
So, finding reliable movers in Florida is a complicated task, but it is doable. The key is to gather sufficient information and analyze reviews and first-hand user experiences. Once you are satisfied with it, you should check other documentation, prices, and offers they provide prior to making a decision. It may seem complicated, but it is necessary to make your move in Florida as smooth and stress-free as possible.