How to Become a Professional Social Media Manager?
A professional social media manager is one with a handful of expertise and skills. They help in thriving the business in this competitive world.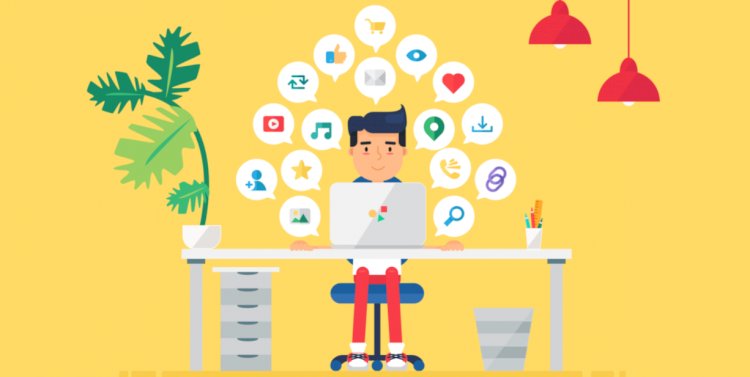 Are you thinking about becoming a social media manager for a living? If so, good for you! Managing social media is a growing field with a lot of opportunities. In this blog post, we'll explain what social media managers do and how to become one. What is a social media manager who gets paid to do it?
A professional social media manager creates and keeps up a brand's social media presence. This can involve making plans, making and sharing content, running campaigns, and looking at data.
The job of a social media manager is to show the brand in a good light and interact with customers or clients. They should know a lot about the brand, how it speaks, and what it stands for. They should also be able to make content that fits with the brand and speaks to the audience they want to reach.
A person in charge of social media should be smart, creative, and well-organized. They should also be able to communicate well both in writing and in person.
How to be an excellent social media manager and what skills do you need?
As a professional social media manager, you need to be able to do more than just post updates on Facebook and Twitter. You also need to be able to understand and use Snapchat, Instagram, and Pinterest, among other social media sites. You need to know how to make content that people want to read, keep track of metrics, and measure results. You also have to be able to do all of this while keeping up with the latest social media trends.
In short, you need a lot of skills to be a good social media manager. But don't worry. If you love social media and are willing to put in the work, you can definitely learn all the skills you need to be successful in this field.
How to get started as a social media manager for a living?
As a professional social media manager, you will make and manage your company's or client's social media accounts. This can include making content, posting it, responding to comments, running ads, and more.
The field of social media management is growing, and skilled workers are in high demand. If you want to work in this field, you can do a few things to get started. Here are some suggestions:
Take a course on how to market on social media. You can learn the basics of social media marketing through many online courses. This will give you a good knowledge base on which to build your career.
Get some experience. After you finish a course, it's time to get some real-world experience. You can do this by working as an intern at a bespoke web design agency in the UK.
Why it's important to be a professional social media manager?
As a professional social media manager, you are a key part of promoting and marketing the brand of your company. You are in charge of making sure that the company has a good image on social media sites like Facebook, Twitter, and Instagram.
Social media is one of the best ways for a business to reach out to its customers and potential customers in the modern world. Your company can use social media to build relationships, find leads, and make more sales with your help.
So why is it so important to have a job as a social media manager? Here are 3 reasons why:
You can reach a large number of people.
You can help your company have a good reputation.
You can help your company get more leads and sales.
To sum up everything
Becoming a professional marketing media manager is a good thing to do. It is one of the fastest-growing fields right now, and companies are taking advantage of hiring social media managers with a lot of experience.