How Much Does A Wedding Videographer In Brisbane Cost?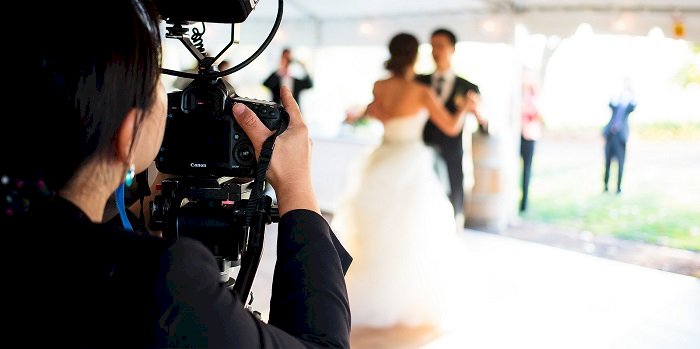 If you are planning to hire a wedding videographer in Brisbane for your special day, then you are not alone. Having someone to capture those special moments from you walking down the aisle to both ripping it up on the dance floor is so important. A photo album can indeed capture the memories in time, but a wedding video helps capture the atmosphere, special moments, and the love you feel for one another. With arrangements coming into the right place, you would want to make sure that every expense of your big day fits into your calculated budget. This article has got you covered with the average cost or prices for wedding videography in Brisbane. It might be more affordable than you originally thought.
Before learning about the costing, let's first understand
Why Should You Hire a Wedding Videographer?
Not having a videographer for their big day is one of the biggest regrets for couples when it comes to re-living their wedding memories. A wedding is one of the days you want to be able to remember and recall all the beautiful moments for the rest of your lives. Whether you are planning to get a teaser reel, highlights footage, or the whole wedding video, having a professional wedding videographer capture those exceptional moments is so important. According to research, 49% of couples will hire a videographer for their big day, with 86% of those opting for a professional one to capture their special moments in full.
Photographs are an important element for a wedding, but they are only able to convey one instance of memory at a time. A wedding video, on the other hand, brings the story of your wedding to life and allows you to relive the moments in sound and motion. Wedding videographers are storytellers. They work tirelessly to capture the emotions and beautiful details of your special day so that when editing a highlight video together, it turns out to be meaningful, timeless, and enjoyable to watch with you and your partner.
Know that your wedding film will be like a time capsule and an important keepsake to revisit on anniversaries. When you want to hear your vows again and the promises you made to each other, wedding videography is the best choice. Choosing to hire a videographer is one of the best ways to capture all those details and preserve them in a way that a photograph album alone cannot.
What Is The Average Cost of a Wedding Video in Brisbane?
When it comes to the cost of the wedding video, you would want to consider the following questions:
How long will you be hiring your videographer?
What sort of footage are you getting from the reel?
How many videographers will be involved in the event?
Considering these questions will reveal the actual cost of a wedding video at video companies. For instance, Your Day Wedding - a wedding videography company based in Brisbane, offers a wide range of wedding videography packages.
With a Base Package consisting of one videographer, six hours of coverage, HD video recording, a 30-sec social media teaser, highlights film (3 Min), colour graded wedding videos all at $1,900 (+ GST). This wedding package is a great option for couples who are on a particular budget. Additionally, the cost is quite lower than an average Australian videographer which is around $2,702.
If you need a cheap wedding videographer to capture your beautiful day, then call Your Day Videographer They offer you one of the most affordable wedding videography packages in Brisbane. Contact them on 07 3085 7483, and you will never have to waste time Googling "wedding videographer near me" again!