How Do Scrap Yards Pave The Way For Making A Huge Profit?
Scrap yards are a very significant business nowadays as they involve a moderate level of investment and are hugely profitable.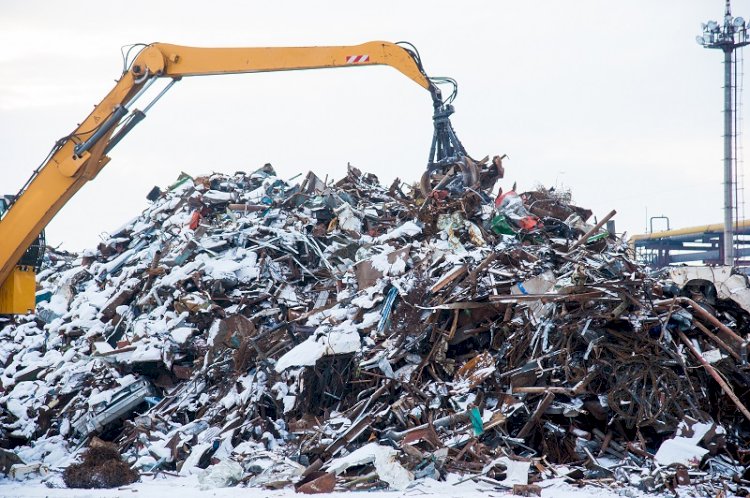 Scrap Yards
Scrap yards are a very significant business nowadays as they involve a moderate level of investment and are hugely profitable. Presently 30% of the scrap metals are recycled. So, a lot of material needs which are lying unused have to be recycled urgently. Scrap yards are great sources of renewing the unused products and hence investing in scrap yards is a great business to start off. Scrap yards are widely distributed in the city and have become a good place for employment for many laborers who can take part in the segregation of scraps from usable substances.
Let us now discuss some common terms that are associated with scrap yards:
Scrap: The discarded metal which is kept for reprocessing is essentially designated as scrap. They are primarily the leftovers of product manufacturing. These include - vehicle parts, building supplies, and materials. Scrap is not a waste since it has a monetary value. Scraps are thus such materials which can be used for many other things by some processing.
Scrap yards: Scrap yards are the processing mills where the scraps are stored systematically, and segregation of metals is done. It is the place for handling scraps. Here the scraps from the scrap dealers are taken and stored for further processing. Scrap yards are great places to find many useful things too. Like a washing machine drum or a vehicle part like a car seat which is in good condition can also be obtained from a scrap yard.
Segregating the scraps: A magnet is primarily used to differentiate the value of the scrap metals in the yard. Ferrous metals get attracted to the magnet. On the other hand, non-ferrous metals do not get attracted to the magnet. Copper, aluminum, steel, which is non-ferrous metals, is of great value so they can be easily sold or purchased after releasing from a scrap yard.
Processing of Scraps: Scrap dealers or scrappers usually pick up the scraps and then eventually bring the scraps to the refineries for further processing. Then the scraps are processed and introduced as raw materials to produce new goods. Different types of machinery are essentially used to process these scraps.
List of scrap metal items: Iron, steel, aluminum, brass, copper, etc. are some important scrap metal items that are processed after obtaining them from the scrap yards.
Prospects: Entrepreneurs who are looking forward to a new business venture can get started with the business of segregating scraps from the scrap yard with a small investment and can later sell them at huge prices. The scrap industry is showing continuous profit since 2016 and has a bright future too owing to the fact that the metals obtained as scraps are mostly renewable and recyclable, hence can be used elsewhere.
Making profit: Besides small scrap yards, there are bigger scrap yards too. In the beginning, small scrap yards sell their scraps to the bigger scrap yards. Now in order to make a profit, the bigger scrap yards do not sell their scraps immediately. The prices of the scraps keep varying throughout the year. So, when the market price is down the bigger scrap yards do not sell their scraps rather keep them till the market sees improvement. When the price goes up again, they sell their scraps. In this way, they gain more profit.
The system is almost familiar to the stock market. Here we are not the customers. The segregation units are the customers. So, the scrap yards often use many policies to make a profit. The scrap dealers usually aim for a large number of scraps, so that they can bundle them up and scam the sellers with an average amount of money. Moreover, the scrap yards try to negotiate in order to pay less amount of money.
In fair words, the scrap yards make a lot of money and are great sources of business with a moderate investment and less manpower. And finally, at certain times of the year, great gains are achieved with them. There are tons of scraps that are imported, processed and exported as raw materials and hence form a great network of recycling of the unused old goods. Thus, we can manipulate the scraps in the scrap yards, do business with them, earn profit and do good for the society.