How Corporate Team Building Activities Boost Productivity
It's no secret that the cornerstone of any business is its' employees. Whether you are a small start-up, with only a few staff – or a huge international organization with departments and offices across the globe, the functionality and success of your business hang upon the people who work for and with you.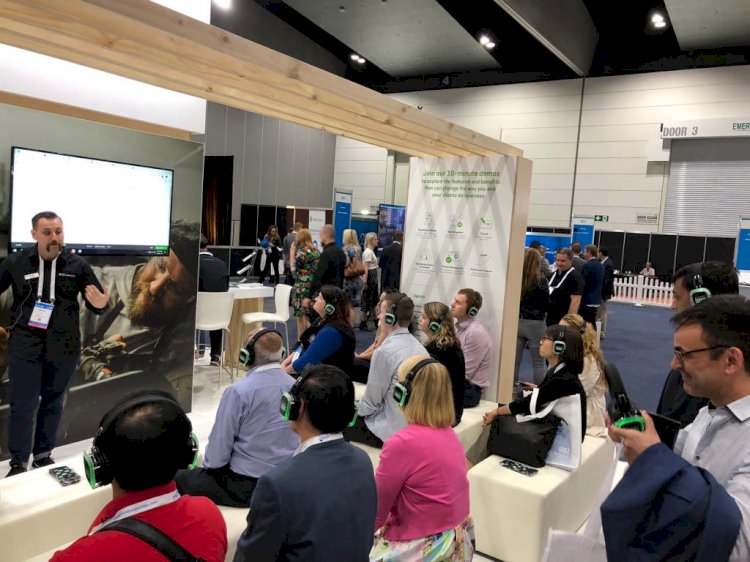 Businesses come to us usually because they have heard someone else having great results with Party Higher Silent Team building. Other times, it is because they have hired organisational development coaches who have not hit the mark. If you are tired of the old approaches to corporate team building activities and are ready to shake things up — our professional team have devised a series of options for you to choose from, to create the perfect boost for your business.
Party Higher corporate team building activities involve every attendee wearing their own pair of our three channel wireless headphones, and include a combination of:
Silent Team Building:

Carefully created interactive organisational development games and activities, designed to give your team a chance to hit re-set. While our programs are based around having simply having fun, the psychology behind our approach is proven. To appeal to people on an individual level — it is critical to get help them to let their guard down — and be open to connect with their team in a new way. We have mastered this in our approach; and are proud to see the positive results time and again. People leave feeling better, and they do better. So then does your business.
Silent Disco:

With up to three channels of music available, you can even have one of our

professional DJs

on one channel.
Silent Yoga:

With our professional silent yoga instructor, or your own. Your staff will unwind and de-stress each with their own yoga mat.
Silent Meditation:

Guided and non-guided available.
Silent Dance Classes:

Choose any dance style you want, our professional teachers will get everyone moving, boosting self esteem and company morale.
Silent Zumba/Exercise:

We will provide a professional coach; and boost individual and group physical and mental health.
Are you ready to take your team or business to the next level? Our team building activities are now one of the most commonly selected team building activities Melbourne has to offer; with our popularity growing in every state across Australia.
Key benefits include:
No neighbours complaining if event is outdoors or in residential area.
No need to wire area up with speakers for any of our events.
More people dancing for longer, when you book a silent disco.
Safe volume levels, adjustable on your headphones.
A unifying and bonding experience for your staff, for any of our corporate team building activities.
You can socialise easier at a

silent disco

than a traditional corporate event where loud music is playing continuously — to talk simply remove your headphones.
Extremely entertaining to watch and hear people singing whilst dancing at a silent disco — it is a visual spectacle with lights, lasers and special effects.
Caters for all music tastes and all ages (e.g.: channel one: the latest hits, channel two: rock & roll, channel 3: disco).
People lose their inhibitions with headphones on which means they fully engage with the team building activities; and start singing & dancing to the music at the silent disco.
Headphone radius is up to 500m: you can utilise a whole street or event area for any of our corporate team building activities.
We have run indoor team building activities inside a massive warehouse with hundreds of participants and others where we have taken a team outdoors to a nearby park for team building games.
Companies of all sizes and industries book Party Higher's team building activities, because what we offer is so diverse, and caters to your special theme, group size, and within your budget.