Guide to NYC tiny apartments
NYC tiny apartments could be a perfect housing solution if you want to move to this incredible city. Here is all you need to know about them.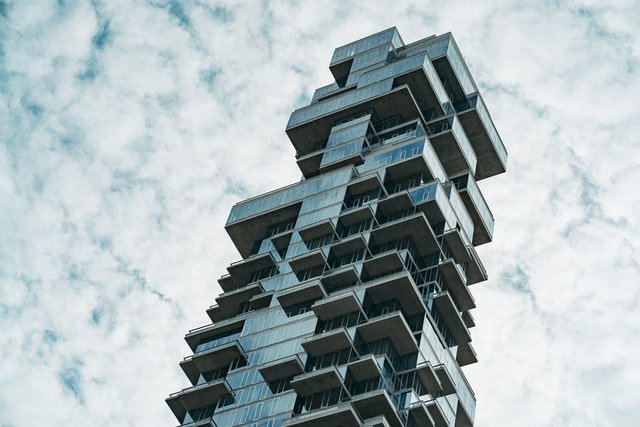 a building with tiny apartments
New York is undoubtedly one of the most popular locations on the planet. And there are many reasons for it. The 24/7 pace of life, rich cultural and entertainment scene, the melting pot of people from all walks of life – it's no wonder why everyone wants to live here. Being one of the most vibrant cities globally, the Big Apple attracts so many new residents each year. And as the population is growing, the apartments are becoming smaller and more expensive. Even though many see this as a downside of living in NYC, you shouldn't! Small apartments are the reality of the NYC lifestyle, and the one who accepts it can enjoy the city to the fullest. Here's our guide to NYC tiny apartments – where to find them, how to maximize the space, and love your new small home.
Types of micro-homes you can find in NYC
Nothing is black and white in NYC. Everything comes in so many different shapes and colors, even the tiny apartments. You can find a couple of small home types in the city, and choose the one according to your budget and preference. Tiny NYC homes are:
New-age micro-apartment –modern technology and real estate trends have brought micro-apartments as the perfect solution for a modern lifestyle in the city. Here the space is used to the maximum, using multi-task folding furniture that doesn't take up much space.
Studio apartment – this is a more traditional home type. However, these usually don't come with innovative home solutions as micro-apartments but can be very cute if you're willing to use your creativity to make the space more practical.
SRO – single room occupancy apartments are perfect for those who need a small living space that costs less.
When it comes to tiny homes, you can also find bungalows, carriage houses, and even capsule hotels. So, choose the place for your stay that fits your needs as well as your budget.
Benefits of living in one of the NYC tiny apartments
Many people think living in a small space is quite uncomfortable. However, you can make this small space your favorite piece of New York with the right point of view. The benefits of owning or renting a tiny apartment are:
Lower costs – even though NYC is known for skyrocketing rents and apartment prices, smaller apartments are always a more affordable option. From rental and utility fees to maintenance, you can save a lot of money.
You don't waste time on cleaning sessions – daily cleaning and tidying up a smaller apartment will take away less of your time. And in a busy city like NYC, time is everything.
No mess means a clear mind – as you're pretty limited in terms of storage, you will create less clutter in your tiny NYC apartment. An organized living space means a more organized and clearer mind and more creative ideas. Still, keep in mind that you can always rent storage if you really need more space.
How to find a perfect apartment
It can be a challenge to find a good place to live, especially if you're coming to NYC for the first time. Real estate experts suggest exploring the city for a while and renting a short-term unit at first. This will give you time to explore the neighborhoods and see which one is the best for you. NYC neighborhoods are pretty distinct, and there's so much more behind popular destinations and scenes we see on TV. Give yourself time to discover favorite parts of the city, and see which one works best for your lifestyle and work situation.
Online and offline search
Even though the modern lifestyle has given us the chance to do most things online, you should back up your apartment search with offline resources. Many apps and websites offer rentals and listings, and many will do their best to make their offers as attractive as possible. Therefore, while the internet can save you a lot of time and help you narrow your options, make sure you visit the places you like. Don't be too trusting to words such as cozy, luxury, and convertible. It is essential to see each apartment and judge if it's good for you. As the experts from teddymoving.com suggest, your search should be the same with moving businesses as well. Make the online inquiry, read the reviews, make sure you get some offline recommendations and contact the company representatives in person.
Know your living situation and priorities
Even though we're talking about small apartments here, it's still good to know your priorities. Before you contact the landlords or sellers, be sure to have all the info prepared. This includes your budget, long-term plans, and preferences in terms of location and items that you expect to have in the apartment. Even though flexibility will help you find a place to live faster, don't go far away from your primary priorities.
Remember: having a pet can change your search a lot. Not all buildings and apartments are pet-friendly. So, if you have a furry friend, make sure you include that factor in your search.
Organize your relocation on time
Whether you're moving from another city or just relocating from one NYC borough to another, planning your residential relocation is necessary. Either way, an easy transfer is possible with a couple of ground rules:
On-time organization – give yourself the right amount of time to do everything before the moving day.
Decluttering and getting ready for moving into a tiny apartment – as you'll live in one of the NYC micro-apartments, you must declutter your items in detail. Remove everything you don't need and pack the moving boxes with only essentials. Fewer items will also speed up your moving process and you will quickly settle in the new space.
Hiring an expert –if you need to move furniture or some fragile items, it is essential to trust someone who knows how to do it properly.
Insurance – always take moving insurance as accidents can happen even if you protect everything.
Safe relocation is a stress-free relocation
Finally, always insist on safety when moving, renting, or buying a place in New York. Double-check everything and read the small letters in contracts and other documents. This is the way to browse NYC tiny apartments without stress and make sure you find one that will be your unique Big Apple home for as long as you need it!