Gate Automation: 6 Benefits of Security Gates
Learn the top benefits of automating your gates. Automatic security gates provide additional security, convenience, aesthetic appeal, value to your home and more.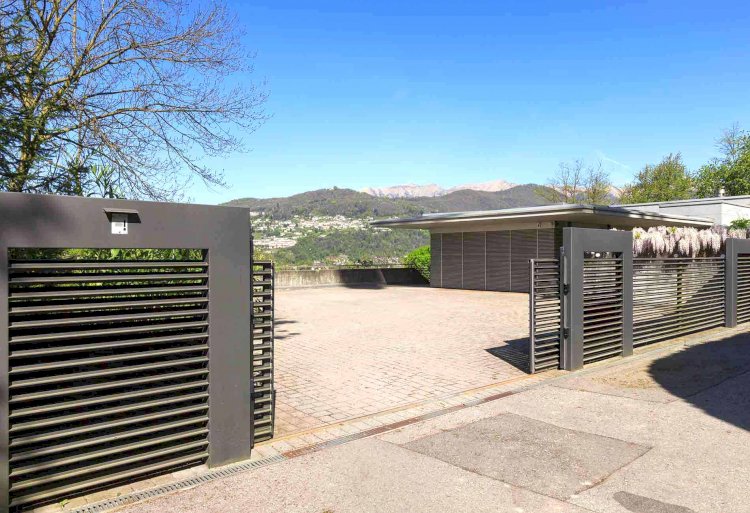 Australian homeowners are always looking for ways to add additional comfort and convenience to their daily lifestyles, and what better way to ensure this for you and your family members rather than to opt for automatic security gates? Automatic security gates are all the rage nowadays, and although this particular product may bring certain connotations of luxuriousness and class, electric gates are also incredibly functional, and are an incredibly worthwhile investment that is available for all homeowners to enjoy. No matter what kind of style you are hoping to achieve for your abode, rest assured that automatic gates will add that touch of grandeur and practicality you never knew was missing.
Gate automation brings a multitude of benefits for you and your family to enjoy, so if you want to discover just how much of a difference a decision like this can make for you and your household, keep on reading!
Security
Data released by the Australian Bureau of Statistics showed that burglary victims have decreased by 5% from 2017 to 2018. It's only natural to assume that this is due to the fact that Australian residents are taking home security more seriously nowadays and working to incorporate as many functional products into their property as possible.
Automated security gates are an incredibly simple way of kicking off your home security improvement strategy with an incredibly easy and long-lasting product solution. Large, robust and well-manufactured security gates create a strong impression on potential intruders and passers-by on the street. Often, many thieves will cease to bother with your property, as a sturdy-looking gate will only provide as another obstacle for them to overcome, consequently making their operation more difficult. Consequently, your gate alone can be enough to deter intruders, and provide your household with the peace of mind required to enjoy life and sleep soundly knowing that they're protected throughout both the day and night.

Safety
Automatic gates provide as a barrier between your home and the dangerous nature of the streets, so you can rest assured knowing that young children and pets are always kept safe inside the perimeter of your property once you have this option installed. What's more, the installation of security gates can also instil safety into the minds of the people within your household, meaning that you won't have to suffer under the constant fear of having a home invasion.
Convenience
What's more irritating than having to exit your car late at night or during bad weather in order to open and close your manually operated driveway gates? Perhaps one of the biggest and most beneficial advantages of electric gates is that they allow you to access your driveway without having to get out of your car. Needless to say, such a feature would also work to provide you with additional security and safety.
Increases Resale Value
Planning to put your house on the market in future? Security gates can help to ensure that you receive only the best price possible for your property. A great portion homeowners value security and convenience above all else nowadays when browsing the market in search of a new property. As such, the presence of automated security gates may give your home the competitive advantage it needs to stay as the first priority for a number of potential buyers.
Aesthetic Appeal
Automated security gates are available in an array of styles, materials, colours and designs, so that every resident's tastes and preferences can be accounted for. No matter whether you want sliding gates over hinged gates to allow for additional space in your driveway, or you feel that steel would be a better investment over aluminium, there are an abundance of options available for you to pick and play around with. The endless possibilities almost always ensure that you will be able to find the perfect product to suit your property.
Restricted Access
Automatic security gates also allow you to restrict your driveway's access to any unwanted guests. Don't want door-to-door salespeople or complicated relatives bothering you whilst you're trying to enjoy a relaxing day in with your family? Then worry not, because with automated security gates, you can choose to deal with whoever you want to at the given moment. Of course, you may also choose to opt for an intercom installation at your front gates, so that your guests will be able to request access once they arrive. Such a feature will notify you of who exactly is wanting to gain access to your home and allow you to either accept or decline through the device itself instead of having to walk to the gates at the front of your property to reply to the visitor.