Experience the Bewitching Vibe of Beale Street in Memphis
Beale Street is alluring, to say the least. None can escape its charm, and we are sure that you too will not be able to.
BB Kings Blues Ltd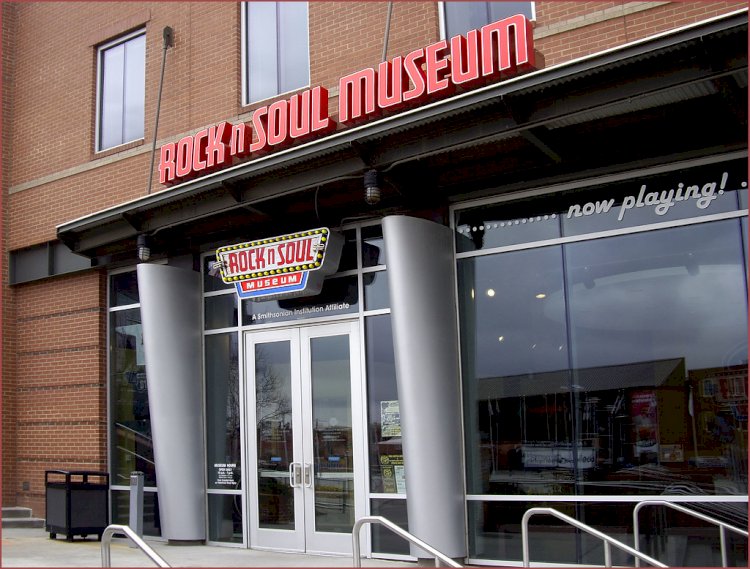 While Memphis is home to several exciting tourist spots and attractions, Beale Street is the heart of this Tennessee City. Are you in Memphis? No matter how many days you are here, dedicate an entire day to explore Beale Street and its extraordinary culture. Trust us when we say that you can never get enough of the iconic street in Memphis. Do you think people are frenzied about Beale Street without a reason? Of course not! From being a perfect place for family gathering to being a hot destination for all teenagers and adults, the historic street has been attracting visitors from all over the world for over a century now. Don't you have a plan for an outing this evening? When in Memphis, you are very less likely to spend a bland moment. Turn your tedious day into a fascinating one by taking a tour of this enchanting street. Book a metro cab in Memphis and set out for your destination!
List of Things to Do When You Are Visiting Beale Street
Regular visitors know every lane and corner of Beale Street, but for a first-time goer, it might get a bit overwhelming to identify the top venues here. With neon lights, cheering crowd, and extravagant performances, Beale Street is alluring, to say the least. None can escape its charm, and we are sure that you too will not be able to. But, wait! Find here what are all activities you can dive into for making the most of Beale Street experience.
1. Reserve your seat at B.B King's Blues Club – Tell us a better combination than B.B King, Blues, Barbequed ribs, and Beale Street? We bet you can't! So, be quick to make a reservation at this cafe and enjoy the magnificent ambiance. Ask anyone and they will use every good adjective to describe the beauty of this place. So, to enjoy live music, pick the afternoon or evening hours for your visit. The overall appeal will surely spell a cast on you!
2. Tour Memphis Rock 'n' Soul Museum – Want to dig in the fascinating musical history of Memphis? The best museum is right there at 191 Beale Street! Touring the museum will take you straight to the 1900s, the epoch of Memphis' musical extravagance. Galleries packed with audiovisual programs, musical records, and other artifacts are sure to keep your hooked throughout. Whether you are traveling solo, with your friends, or family, touring this place can be quite an enriching experience for everyone.
3. Visit the Rum Boogie Cafe – Need to refresh yourself with the best quality beer and rum? Visiting Rum Boogie Cafe on Beale Street can quench your thirst and rejuvenate your mind. Guess what's more? Jaw-dropping memorabilia consisting of guitars autographed by some of the greatest music personalities like Elvis Presley, Billy Joel, Bon Jovi, Aerosmith, and the list is almost unending... Sounds fun? It sure is! Have a nice time. Well, you can thank us later.
4. Shop at the Beale Street Gift Shop – Cannot stop talking about how much you enjoyed Memphis to your friends and family? Well, you can also pick Memphis-special gifts for your dear ones back at home. Scouting for a good gift store? Find an amusing collection of Memphis-exclusive items and objects only at the Beale Street Gift Shop. From guitar frosted cups and mugs to home posters and designed t-shirts, you will find a range of stuff.
More Ways of Entertainment – You can visit a lot of places and do plenty of things on Beale Street. For now, we have picked these above-mentioned top four spots for you. Let us save other interesting attractions for some other write-up someday. Visit these places and have a gala time! We would love to hear your experience, so feel free to share with us the same.
Author Bio – As a resident of Memphis, Sarah likes exploring the unexplored splendor of her beloved city and bring them to the notice of her esteemed readers. During leisure, she write articles and blogs to share my treasured experience with audiences out there.