Email Marketing Doesn't Have To Be Hard. Read These 7 Tips:
Emails are a huge part of our lives. So huge that there are over 4 Billion email users worldwide. Email marketing and social media have a symbiotic relationship. We can't ignore emails.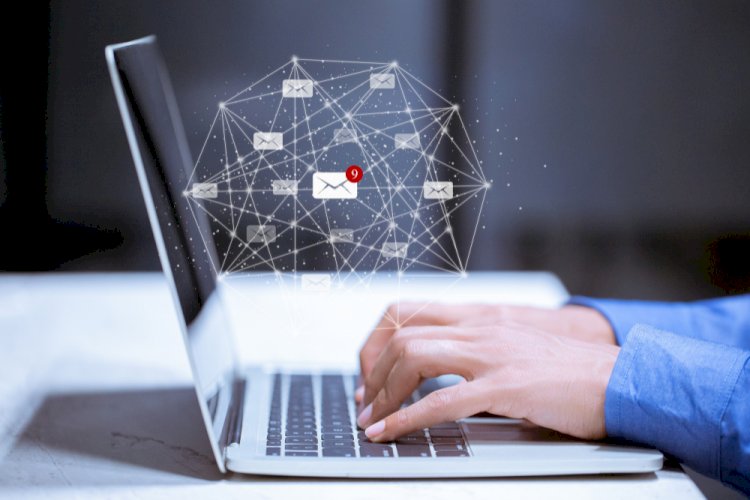 Email Marketing
What is your first take after you wake up? Of course, your first take will be to turn off the alarm and go straight to check your inbox. It is the normal ritual of a typical consumer to kick-start the day.
Emails are a huge part of our lives. So huge that there are over
4 Billion
email users worldwide.
Email marketing and social media have a symbiotic relationship. Without email, you cannot sign-up for any social media platform. We can't ignore emails.
Email marketing isn't as hard as a rock. Of course, here I am, not referring to Dwayne Johnson - the rock!!!
"Reaching the inbox isn't your goal, engaging people is."- Matt Blumberg. So it is essential to clean your email list with
Email Verification
Tools for better deliverability.
It may seem like Rapunzel's seamless and tangled hair, but
you will keep email marketing at your fingertips if you read these seven tips
.
Email Marketing Tips:
Set smart goals:
Great things never come from comfort zones. You need to aim at the target and hit.
Setting goals is the first stepping stone not in email marketing but in any field. You need to do hard work but smartly to get your goals achieved.
How will you set goals and that too in email marketing????
Identify your audience -

Your goals and the metrics you target will depend on the type of customers/audience you segment. Identifying audiences is a must to make your marketing efforts pay off.

Pick your performance metrics -

Email marketing metrics are important because they will show how well your email marketing campaign is. Some of the vital metrics are - open rates, click-through rates, conversion rates, ROI.



For instance, assume you got good open rates in your last email campaign, but click-through rates were not so impressive. Now that you can focus more on CTR in your current email marketing. You should add some interesting offers in your email that attract good CTR.
By doing this, you will distinguish between the metrics and reach the best decision quickly.
Tracks your goals and see results -

through SEO tools, you can track the growth of email marketing. Goals are important, without which you cannot sail through the ocean.
Create your subscriber list:
To create a subscriber list, you need not have to go banging on every customer's doors.
You can start preparing the subscriber's list once you know their email address. First, create an easy sign-up and check-out form and then opt-in for an email newsletter where the subscriber has to give email addresses to receive awesome offers, deals, and discounts.
You can also add a subscribe form to your blog. This will likely get you more visitors.
Use social media channels efficiently, put your content on your social media handles and ask your subscribers to share, like, and comment.
You can also give discounts, exclusive offers, coupons, promo codes to catch customers' attention.
Give away business cards in person so that customers will connect with you later through email or contact, chats, etc.
Creating a subscriber list will make your task much easier. Remember not to buy any email list; always strive to create it yourself.
Email personalization:
We have often heard that 'personalization is the key in the email marketing world.'
Email personalization improves the relationship between you and your customers. Thus, increasing shared value.
Personalization humanizes the communication between the buyer and the seller, which adds value to your brand.
If you still have not discovered email marketing tools, go for email personalization.
Let's take a look at some
stats
related to email personalization.
80% of eCommerce users only choose companies that personalize their experience.




50% of companies say they increase customer engagement through email personalization.




Using someone's actual name in the subject line increases email open rates by 26%

Including a personalized video in an email can increase the CTR by upto 200%.
Spam protection:
Before we hop on how to prevent email from spam traps, we need to understand what spam email is?
Spam email is also known as junk email sent in bulk to recipients that have not granted permission to the sender for the email.
Have you ever wondered how spam emails are sent?
Hackers stealing someone's contact list
Cybercriminals randomly generate an email using common user names
A dishonest company or individual selling emails



Spam protection is important to prevent your email deliverability score from decreasing and your brand reputation.
Caution:
Do not bombard emails in the user's account. Or else your email might get into a spam trap, and you will no longer be able to send the email.
A spam trap is no less than a spider's web.
Email content:
Well-crafted and creative content can boost revenue 3X faster. Content is like fuel in your email that lets your email reach more targeted people.
If audiences love your content, they will surely visit again and again and refer others.
When talking about content, how can I forget
call-to-action?
CTA is all about the intent of your email. So make sure that the intent should be the first best impression on your audience.
Call-to-actions are crucial. They are like cherry on top of the cake. Use CTAs that can increase conversion rates, open rates, and CTR.
Most importantly, while you write email content, keep in mind the target audiences. Then, it will be easy for you to write and hassle-free for your customer to understand.
Mobile-friendly emails:
The number of smartphone users is sky-rocketing today. Therefore, mobile-friendly emails have become of utmost importance, especially for the workforce.
You should create your email to look great regardless of where your valuable subscriber reads it. Accordingly, compose your email design, layout, content, etc.
Keep the following things in mind while you opt for mobile-friendly emails -
Avoid the use of tiny fonts.
Use single and eye-catching call-to-action.
Encourage and interact with the customers:
Let's start with the chat option. Customers would surely use chat support to have a conversation with you or put out their queries. You can reply to them in the chat support and solve our issues.
You can also encourage your customers to buy products or sign-up for your email newsletter through exciting offers, deals, and discounts.
You can also take surveys, contests, polls to know how well your brand is performing. In the surveys, polls you can ask people their opinions and suggestions that might intrigue you to implement to make your brand even stronger.
There are also various other tactics to interact with the customers like - rate us (star rating), download guide, browse new products. These small tactics will eventually inform you about the CTR and open rates.
Final thoughts:
These seven tips are no less than seven wonders. So, if you haven't started yet, do not waste any more time, kick-start email marketing, and take the first step forward.
Set goals, prepare your subscriber lists, personalize emails, create eye-catching content, and don't forget to interact with your customers.
Follow the golden tips to ace in the email marketing world.