Content Marketing: what is a good editorial brief optimized for the web?
If you are using an external SEO web writer, this content brief will be essential for your written communication. It will play the role of a bridge between the publisher, that is to say, you, and the service provider.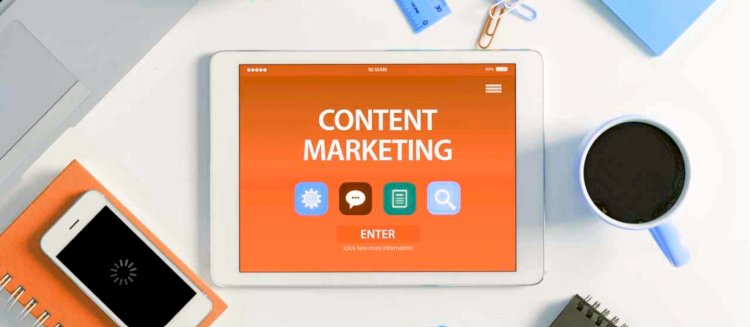 If you are using an external SEO web writer, this content brief will be essential for your written communication. It will play the role of a bridge between the publisher, that is to say, you, and the service provider.
Often neglected, the writing of these specifications will allow you to communicate your needs and your objectives, to define the framework of the writing mission, to present your values, your customers, the angle of your article thus, gain in efficiency.
The more precise, clear and structured instructions a brief contains, the more time you save, and therefore you save money.
We explain the key steps in writing this brief. And as a bonus, we offer you a typical example of an editorial brief optimized for the web.
Why is the content brief essential?
As a manager or marketing manager, you know your company perfectly and its values, your offer, your brand. But an external SEO web copywriter doesn't have this crucial information in mind, and they won't be able to guess it from a simple article order and 3 keywords.
With an optimized editorial brief, you clearly express your needs and objectives (awareness, conversion, brand image, mood swap) to all people external to the project. You ensure the tone of the article, the respect of your editorial line, the adequacy of your buyer persona. Note that this also applies to content on social networks, press releases or print.
These specifications also make it possible to better prioritize the information that will be contained in the article. Your introduction, the different titles and subtitles of your article, the content itself with the different arguments of each part, and finally the conclusion that opens towards your offer, your CTA or other articles on your blog. All of this information should be in your brief, and the more detail you provide, the clearer your goal will be to the freelancer.
A good content brief also helps to avoid unpleasant surprises in style and editorial tone. It can indeed be quite unsettling for your reader to find an article with a familiar tone instead of the usual professional style, familiarity instead of the address, repeated exclamation points ... As such, the brief must guarantee consistency in the content you offer. By providing a clear structure and precise information, you will also save time, in particular by limiting the round trips of correction and validation between you and the service provider.
If the inspiration does not come immediately, you will realize the best angle to bring to an article by analyzing the problems of your target and ... by writing your content brief. Just as a brainstorming meeting gives you the angles of treatment to favour, writing the brief and the research you do upstream will clarify your strategy. And to help you, we have prepared a checklist for you.
The checklist of a good writing brief
A specification for web writing is not necessarily a 25-page document. It should make it possible to clarify the most important points. And at the same time, give your service provider the opportunity to respond precisely to your vision of the article and avoid any misunderstanding.
For this, your editorial brief must contain several precise data. These questions will help you identify them all:
What type of content are you expecting?
Would you like to read a blog article on a specific topic? A product sheet optimized for the web? A corporate article? The desired type of content gives the general style of writing and facilitates the achievement of the content objective (marketing for conversion, storytelling, notoriety).
Where will this article be read?
Will it be posted on social media? On your blog? On your partner's site? The tone differs across platforms, the lengths of content are the same.
How long will the item be?
In terms of optimization, and depth of content, there is a notable difference between product sheets that can be processed in less than 300 words and content on a more complex subject of 1000 words or more. The cost of writing will also be very different. An editorial brief will then allow you to budget your content strategy or your campaigns.
Who are you?
Contextual elements like your offer, the objectives of your content, the history of your company will be all elements facilitating the writing. They will also limit any errors or misunderstandings.
Who are you writing for? Who are your personae?
What are its issues? With the help of this article, will you answer the questions that arise? A study of these questions is necessary upstream in order to weave the portrait of your target.
What tone and style to adopt?
We saw it previously: to avoid unpleasant surprises, it is better to clearly state your editorial line. Your buyer persona is used to a style of speaking. A noticeable change will create a split, and you risk losing your target audience.
What structure for this article?
You already have several ideas in mind, thanks in particular to your upstream research on competing sites to see what is being done. You have identified the main keyword, which corresponds to a problem of your target audience. This information will allow you to plan the desired content. With titles, subheadings, and a few main ideas to highlight in the different parts, the outline of your article will be clear to the web editor.
What are the sources of information?
During your research, you have identified solid, valid articles or product sheets. These web resources or commercial brochures will be useful for the copywriter. The latter will not have to recreate a mood-board for your product sheet and risk falling beside the objective. You want to be more efficient, and if you have the information, you don't have to hide it.
Who will be the contact person for the service provider?
Provide contact information. In case of doubt, an email or a telephone number can clear up a situation, a misunderstanding and avoid a correction on delivery.
What timeframe?
To stick as well as possible with your editorial planning or your campaign, it is preferable to set a deadline for the first delivery. This will give you time for corrections if necessary.
Think about SEO in your writing brief
You can go further in writing your editorial brief optimized for your audience. When you did your research on your persona issues, you used a search engine or keyword generator. Is this article subject or not sought by the target? If so, what are the main and secondary keywords used? Ask your provider to include these key phrases as well as any long-tail keywords.
To avoid any headache of converting between Word, OpenOffice, or a PDF, specify the delivery format. And if for you it is easier to see the rendering with the titles and subtitles, you can also open a publisher account on your CMS (WordPress, Prestashop, Joomla…) with a proofreading request. A seasoned web editor is aware of the need for this markup in Hn (H1, H2, H3).
Likewise, a professional knows the challenges of internal networking. If you've already thought about browsing your site, tell it what content to link to your article. This integration will be fluid and natural with a quality anchor if it has been established upstream.
Lastly, it is not impossible for the copywriter to copy some of the competitive content. Tools exist to detect duplicate content. The tolerance threshold of 10% must be specified when writing your brief. If this threshold is exceeded, request a correction from the editor. If you ignore it, the consequences on your SEO will be detrimental.
A good content brief helps to avoid unpleasant surprises and misunderstandings between the manager and the web editor.Have more questions on how to optimize your editorial briefs? on your content marketing strategy in a more global way? Contact us!