Cobblestone Pavers: Features & the Method to Install Them
Cobblestone pavers, also known as Belgian block pavers, are a composite element composed of pieces of granite, basalt and other rocks.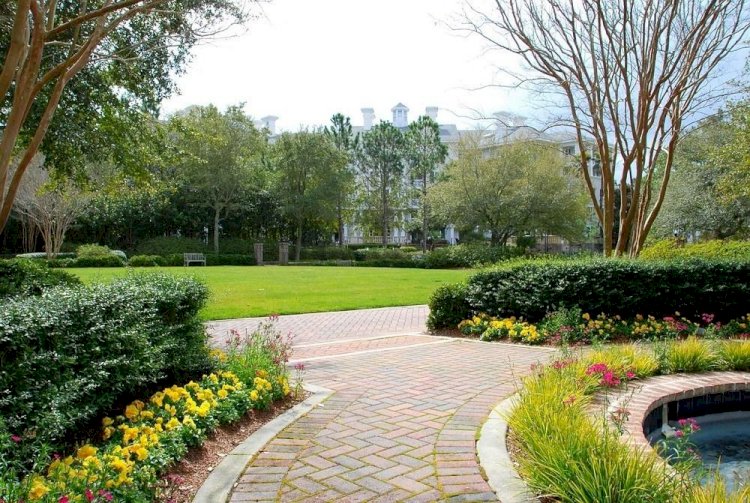 Cobblestone pavers, also known as Belgian block pavers, are a composite element composed of pieces of granite, basalt and other rocks. Granite is a hard rock; other stones are mixed with this to make it a perfect driveaway material. It is more expensive than other driveaway materials like asphalt and gravel. This gives a more attractive and unique look to the driveways.
However, making the full driveway with a cobblestone paver is expensive. It is mostly used to make the border or a decorative middle of the path.
Cobblestone pavers are one of the oldest paving materials, which still have extensive use all over the world, especially in Rome and American Villages. It is mostly used to make commercial, residential and also public spaces.
Cobblestone pavers have a unique appeal because of their shape, colour, and pattern. It is available in red, green, grey, black. Terra cotta and tan colour and the shapes of it are usually square and rectangle.


Various patterns of pavers are available nowadays. These include basket wave, herringbone, running bond and circle fan. Different variety and themes can be created by mixing and matching different colours, stones, and shapes with one another. Besides the attractive appeal, it is famous for its toughness and longevity. It is almost maintenance-free and requires minimal effort for cleaning.
Features of Cobblestone
Four-piece, one pallet system
Designed for driveways, pathways and accenting applications
Subtle texture top with soft edge detail
Lays in a running bond
Large auto-spacer; high flow rate eco/permeable.
Application
Cobblestone pavers is the most popular choice of landscaping constructor because of its longevity and versatility. The varieties of shape, colour, and patterns can make a variety of unique designs that can be a head-turner for everyone; maybe it is a contemporary theme or Victorian-inspired gateway.
The driveway made of this stone can bear heavy load as the cobblestone is the toughest material on earth. Aside from the driveway, patios, pool and viewing decks, garden paths, balconies, steps, terraces, and walkways made of cobblestone are also very popular everywhere around the world. They can be used in both residential and commercial purposes.
For public areas, the choice may range from bus stops to crosswalk sand or even sidewalks. Cobblestone is the most popular choice to make such roads as they bear heavy loads regularly. Being one of the toughest material, these pavers rarely suffer damages due to weight. This paver is safe both for pedestrians and vehicles made of skid-free material.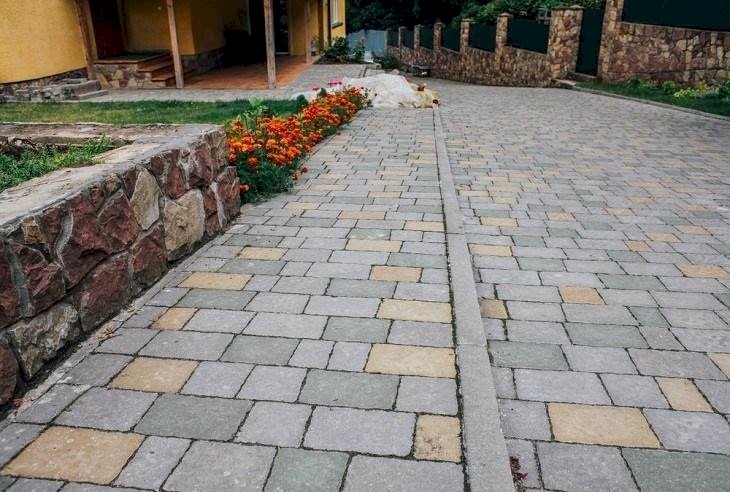 How to Install
It does not require heavy machinery and specific skills to install Cobblestone paver; though the installation process is labor-intensive, it also has a DIY option if it is required to make a personal or residential driveway purpose. There are a few steps to install it.
Remove the old driveway or grass and excavate it about 7 inches deep. It depends on the thickness of the pavers.
About 4 to 6 inches of gravel is needed to compact well.
Adding a layer of sand, which is smooth and compact, is necessary,
Running a starting line around the borders is very important. It is better to start laying cobblestone pavers in the garage and then way down to the whole driveaway.
After that filling, the field should begin with the edges in place. A Diamond blade or a hammer could be used if it is needed shape.
Compacting the surface about 3 to 6 inches is important to set the pavers while laying the stones.
The last step is to blow the joints with a leaf blower and to fill the joints with sand or grout.
Final thoughts
Features like toughness, longevity, and attractiveness come together to make cobblestone pavers an indispensable option among the existing alternatives in the market. Plus, it is versatile as well. When installed appropriately, it gives every user more bang for the buck.