Australian Investment Apps You Should Know About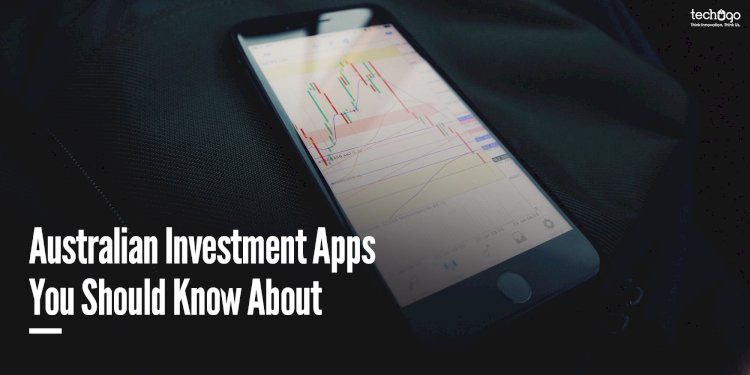 Hey, have you done your investment lately? Where are you planning to invest?
These are the questions that keep on popping when you join a family gathering or meet friends on a cup of coffee. It can be in the starting of your career journey, or the later stage where you want to settle down in your life, investment has to be planned and strategized to give you benefits as per your requirements. But when it comes to following this process, it becomes a hard job, as people generally don't have time to follow the tedious process. In such a tumultuous situation, app technology comes as a savior.
Not sure which app should be picked?
Worry not, in this post we have brought 3 most popular Australian investment apps that must be on your smartphone. And can help you plan and upgrade your investment plans without any sort of hurdle involved. So what are you waiting for? Let's check it out further…
Raiz
Indeed, this app is one of the leading platforms and provides a strong platform for a naïve investor as well to keep a check and grow their wealth. Earlier Raiz was named Acorns. With this app, investors who have budget constraints work best, they can also connect their credit and debit cards on Raiz's account, which further automatically rounds up to near a dollar and deposit in the users' portfolio without a fail. The simplicity of this platform is the biggest reason for its success. Now the bigger question comes, that whether it is FREE to use or not, then you must know that there is no deposit & withdrawal fee, but users need to pay $2.50/month if their account is under $10,000. You can download the Raiz app on Android and Apple stores respectively.
Simply Wall Street
This app is basically a very simple and elegant version of its web platform. Surprisingly this very platform is utilized by more than 80,000 investors across the globe. It works via numerous equities available in the market, and you can find major investment companies from Canada, Australia, New Zealand, the UK, and the US present here.
It holds an incredible infographic report in the form of visuals, helping users to understand the flow of the investment easily. As a user, you can find it on Android and Apple stores respectively.
Sharesight Reader
This app is the best option for the users who have to keep a strong check on the stock portfolio and other investments. You can view the past and current portfolio performance, and offers FREE access for one portfolio and 10 holdings. Anything that goes beyond this number would be charged. It creates a bridge between online brokers, share registries, and spreadsheets. This ensures users receive accurate information about their investment and save their time. You can download this app on Android and Apple stores respectively.
What the future holds?
The fintech space has opened a floodgate of opportunities for the startups and small business owners can still get a prominent factor to increase their revenue. The way this very sector is thriving, the immense profitability it will provide to the businesses across the globe, is beyond imagination.
Final thoughts
An investment app can bring multiple benefits to different platforms and users as well. However, something that has to be taken into consideration is the association with a leading app development company in Australia like Techugo, to build your business app in an efficient manner.