Things that tourists visiting Saudi Arabia should know
For the first time in its history, the Kingdom of Saudi Arabia announced that it will open its doors to receive tourists from all over the world, by issuing an electronic visa for tourists from 49 countries, including the United States of America.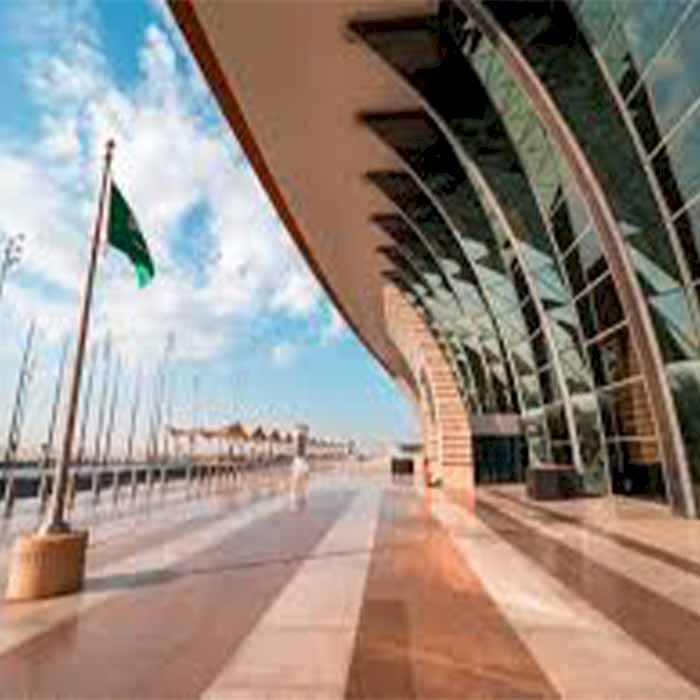 The openness of the Kingdom of Saudi Arabia to global tourism
For the first time in its history, the Kingdom of Saudi Arabia announced that it will open its doors to receive tourists from all over the world, by issuing an electronic visa for tourists from 49 countries, including the United States of America. Anyone who has reached the age of eighteen can apply for an electronic visa. The visa will cost about $120 and will be valid for one year with multiple entries allowed and a maximum stay of 90 days. In the past, Saudi Arabia issued visitor visas to perform Hajj and Umrah, in addition to work visas. This historic step comes as part of the reform program (Vision 2030) launched by Crown Prince Mohammed bin Salman, a program that aims to reduce the state's dependence on oil by diversifying sources of income through tourism and entertainment.
Facilitating procedures for tourism and ambitious tourism projects:
Over the past two years, the government has also announced several ambitious projects, among them a mega theme park in Riyadh (said to be twice the size of Disney World in Orlando), a futuristic beach destination along the Red Sea coast. This is in addition to the restoration of UNESCO World Heritage sites. According to Reuters, by 2030, the government expects the arrival of nearly 100 million visitors annually, in addition to increasing foreign and domestic investments in the hotel sector and related facilities, creating one million jobs, and increasing tourism revenues from 3% at the present time to 10% of GDP. the country's gross domestic product.
If you are looking for Umrah packages 2022 Almuslim Travel offers the carefully designed and Umrah Packages 2021-2022 for the pilgrims departing from the United Kingdom. Being a trusted travel agency with over 40 years of experience,
Saudi Arabia has taken several steps toward easing some restrictions, such as giving women the right to drive and travel without a mahram, limiting the authority of mutawwa'in, allowing unmarried tourists to rent hotel rooms, and easing dress restrictions. These measures come in an effort to attract Western tourists and promote the Queen as a distinguished tourist destination.
In the surrounding areas of Haram and Masjid e Nabvi we have hotel accommodations for all budget types. The Cheap umrah packages are tailored to meet the requirements and budgets of every Muslim. We focus on providing cost-effective packages for packages and all-inclusive packages for umrah. And we have the deal for you if you want a Hajj package for your family, group, couple or yourself!
It should be noted that during the first 10 days of submitting the e-Visa, 24,000 visitors entered the Kingdom. Although the infrastructure and tourism facilities are somewhat insufficient, the Kingdom enjoys stunning natural scenery, in addition to the friendliness, welcome and warm reception that tourists find from the local population, which are enough to motivate tourists to visit the Kingdom. Here are some important tips and information that you should know before visiting Saudi Arabia for the first time.
Safety in Saudi Arabia
Tourists often wonder what level of security Saudi Arabia has. The Kingdom is considered one of the safe countries for tourists. But you must respect the local customs and traditions, and research and read information about the Kingdom before traveling to it.
Behaviors in public:
There are restrictions on mixing between males and females in Saudi Arabia, and you will notice this in public places, as there are designated areas for males and females. So, you must respect these traditions. And if you want to photograph the locals, you have to get permission first so you don't fall under the law. There are other things to avoid as well, including vandalizing public property, playing music during prayer times, and violating the dress code. Currently, there is no longer an obligation to wear the abaya for females, as it was in the past. But men and women should dress modestly, and avoid clothes that are tight or reveal parts of the body. You can find more information on the Soul of Saudi website.
During prayer times, shops and restaurants close their doors. To get the most out of your visit, you should keep these times in mind when planning your trip. Saudi Arabia allows non-Muslims to practice their religious rites only in private places, not in public places or through social media platforms. Negative propaganda against the government or the rules of religion is a serious crime punishable by law. The kingdom also prohibits the circulation of alcohol and drugs.
Social customs and traditions:
The locals are generous and hospitable. It is not uncommon to be invited for a delicious Arabic meal or a cup of coffee with dates. For extra hospitality, your hosts will offer you food and souvenirs. Nor should you decline these invitations. You should also eat food and drinks with your right hand only.
And when you are invited to visit the home of a Saudi national, be sure to take off your shoes unless your host insists they don't. Mostly, you will be sitting in a 'majlis', which is a spacious hall with cushions to sit on on the floor.
Locals are welcome to answer foreign tourists' questions about the culture of the community, but be careful not to get into political or religious matters. If you want to make a good impression on the locals, you should familiarize yourself with the rules of greeting and greetings. Men should not shake hands with a Saudi woman unless she initiates it first. To avoid embarrassment, put your hand over your heart and say the appropriate salutation.