SELF ADHESIVE LABEL AND FLEXIBLE PACKAGING FOR COSMETICS
SELF ADHESIVE LABEL AND FLEXIBLE PACKAGING FOR COSMETICS IS VERY MAJOR THING IN PACKAGING. IT HAS DIFFERENT LABEL AND DESIGN.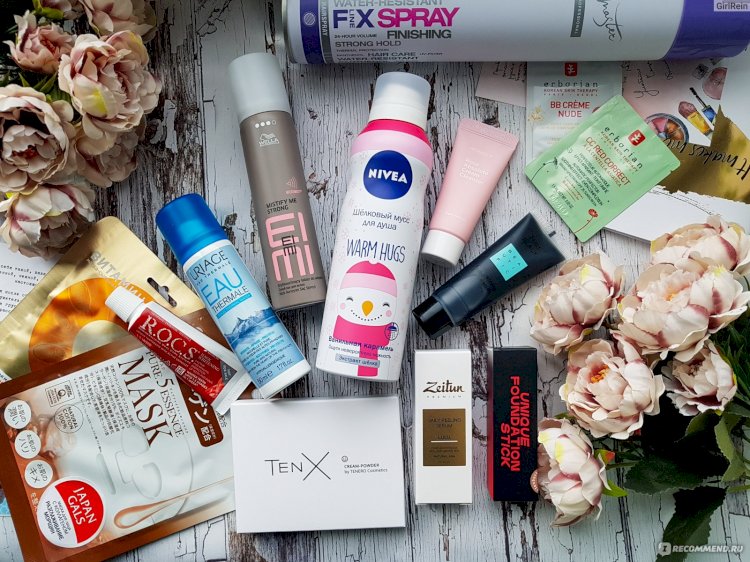 LABEL AND FLEXIBLE PACKAGING FOR COSMETICS
One of the determining factors in consumer choice of cosmetic products is the appearance of the packaging. Design and technological solutions, in this case, are of key importance.
Any packaging for cosmetic products must have high mechanical strength and resistance to chemically active substances, resist the effects of moisture, alcohol, fat-containing, and alkaline-containing ingredients - and at the same time not lose their presentation.
Cosmetic labels
For labels, it is necessary to use an elastic film so that when pressed on the bottle and deformations, the label exactly repeats the shape of the container and does not peel off.
Transparent and super transparent labels
The transparent label fits organically into any design and color of the container, creating the absence of a label. On opaque surfaces, the difference between transparent and super transparent films is almost invisible. Therefore, super transparent film is used for labels that are glued to transparent containers.
The importance of wholesale custom packaging boxes is that they can easily fit your product or any product because size, color, material, type of material such as matte, glossy, and Kraft material can be used.
Labels on white foil
When you need to highlight a label on a cosmetic package, use a white self-adhesive film. The colors on such a label are dense and bright. To enhance the effect, you can use a white film with a pearl effect.
Labels on iridescent and metalized film
The iridescent film is made from more than 100 layers of micro-thin polymers by cold lamination onto the film. Due to such a complex structure, the film can change color depending on the angle of view.
The metalized film is a one-sided aluminum spray film that creates a tactile and visual metal effect on the label.
Peel-off multilayer labels
Often the label size does not fit all the information you need, and there are no packaging costs and paper instructions. In this case, peel-off labels can be printed. They are made of two labels glued together, and the upper one is quite easily separated from the lower one.
Screen printing
To achieve different visual and tactile sensations from packaging and labels, screen printing (silk-screening) and varnishing can be used.
Numbering
Numbering - Print variable data, variable numbers, or QR codes on each label. The technology allows you to create labels for promotions, provide additional protection against counterfeiting, and print tear-off promotional stickers with variable information.
Roll packaging for cosmetics
Combining materials with different physical and chemical properties makes it possible to create multilayer materials for the packaging of a specific product. Then, depending on the physical state (solid or liquid) the product is supposed to be packed in, the type and composition of the packaging material are selected for it.
Flexible packaging for solid soap
We recommend a two-layer lamination based on polypropylene films for solid packaging soaps, which will protect the product from moisture ingress. In addition, the use of transparent PP films will allow you to emphasize the product inside the package favorably.
Optimal combination:
oriented transparent/matt polypropylene film (good barrier properties against water condensation, high transparency)
oriented transparent/white polypropylene film (good barrier properties against water condensation, high transparency)
Flexible packaging of liquid, viscous, and free-flowing cosmetics
The packaging of such cosmetic products is subject to increased requirements for barrier properties. The packaging must be strong and airtight with good resistance to oxygen, sunlight, and moisture penetration.
Option 1 - the optimal combination of polymer materials for products with a high concentration of active substances (masks in sachets, dyes, and hair balms):
Polyethylene terephthalate (good resistance to oxygen transmission),
Aluminum foil (high complex barrier properties),
Transparent polyethylene (structural heat-sealing layer, protection against water vapor)
Option 2 - Optimal combination of polymer materials with good barrier properties for balms, shampoos, liquid soap, shower gel:
Transparent/matt polyethylene terephthalate (good oxygen barrier properties)
Transparent/white polyethylene (structural heat-sealing layer, prevents water vapor penetration)
Plastic bags for cosmetics
We supply ready-made multilayer bags of various sizes and configurations for customers who do not see the need for investment in packaging equipment from roll raw materials.
Three-seam vacuum bags
Three-seam vacuum bags are widely used for packaging cosmetic masks, testers, and other cosmetic products. Such bags can be supplemented with side notches and perforations for easy opening, curly cutting, and a Euro slot hole to ease placement in retail outlets.
Day-pack packages
Stable day-pack bags are widely used for packing liquid and bulk products: liquid soap, shampoo, gel, bath salt, etc. They can be equipped with a zip-fastener for multiple opening and closing or a dosing stopper for batch feeding of the product. We can order both flexographic printed bags and day-pack bags that can be branded using labeling.